It's halfway through the half-term holiday, the kids are getting bored and you need inspiration quick. Well luckily, those nice people at KidRated have created a Top 10 list for us with some of the best activities to explore over the break and beyond. You're welcome!
Robots at The Science Museum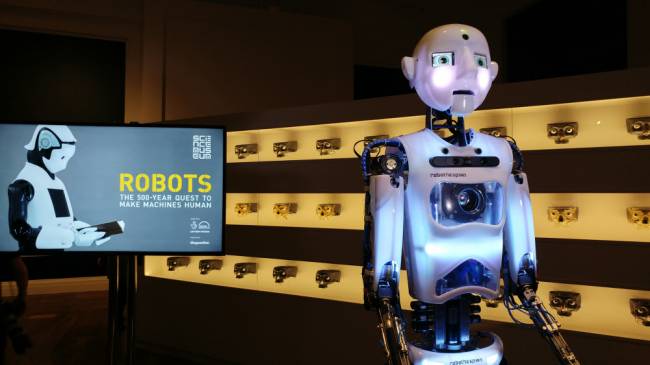 For the 2017's major exhibition The Science Museum has unearthed some of the worlds most bizarre and complex robots.
Visitors will learn how, since the industrial revolution, Robots and society have been shaped by pop culture and man's extraordinary vision.
Kids Will Love: The wall of robotic eyes and the creepy robot baby.
Parents Will Love: An early drinking game, which used automated Victorian cups.
Until 3rd September (open 10am until 7pm during half term, and until 10pm every Friday); sciencemuseum.org.uk
Watch the review at KidRated.com
Imagine Children's Festival at the Southbank Centre

The annual children's festival returns with a jam-packed programme of dance, theatre, music and interactive installations. Over half the activities are free, so check the website for details. Highlights this year include a free pedal-powered screening of The Little Mermaid, readings from Olympian-turned-children's-author, Chris Hoy, and a free bedtime story at the end of every day.
Kids Will Love: Making new friends in the workshops.
Parents Will Love: Giving their wallets a rest.
The Imagine festival runs until 19th February; southbankcentre.co.uk
Watch the review at KidRated.com
Magical Lantern Festival at Chiswick House and Gardens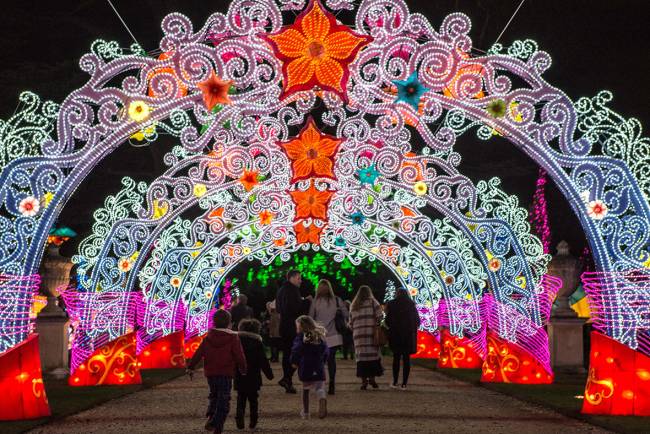 The light sculptures are back, along with a host of other attractions to mark the end of Chinese New Year – including a spectacular Houses of Parliament complete with a Big Ben. Themed around the Silk Road, the centre piece includes the ship that Chinese Admiral Zheng used on his trade explorations.
Kids Will Love: The virtual reality experience that allows them to run alongside dinosaurs.
Parents Will Love: It's a perfect family photo op.
Until 26th February; magicallantern.uk
Watch the review at KidRated.com
National Puddle Jumping Championship at WWT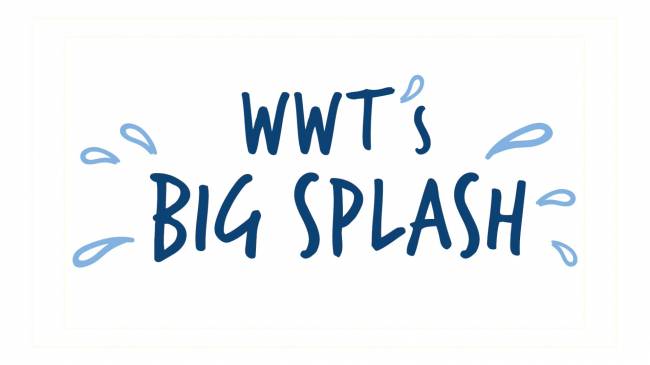 Wherever you are this half term you can take part in the annual puddle jumping championships at any of the nine Wildfowl and Wetlands Trust centres around the UK.
Don't forget to take your wellies!
Kids Will Love: Making a splash and getting a certificate
Parents Will Love: Treating the family to fun that doesn't involve a screen.
Watch the review at KidRated.com
The Roald Dahl Museum and Story Centre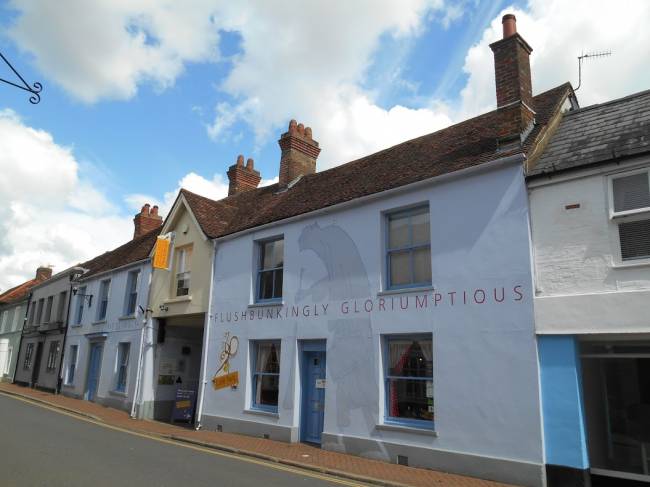 Based in Great Missenden, with three interactive galleries, this award-winning museum not only celebrates Dahl, but it's also a wonderful celebration of children. Kids are given a Story Ideas Book, just like the author used, to jot down their ideas as they wander around.
This half-term there's storytelling and workshops throughout the day. But book in advance to avoid disappointment.
Kids Will Love: Sitting in the replica of Roald Dahl's chair.
Adults Will Love: The intimacy of this great little museum.
Half-term activities run until 19th February; roalddahl.com
Watch the review at KidRated.com
Cirque Berserk!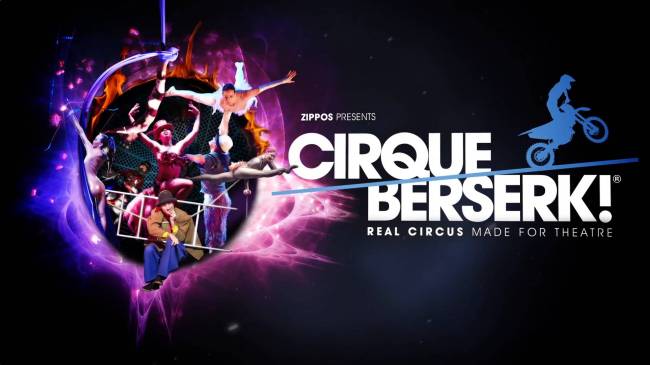 Zippos' 'made for theatre' circus is back on tour and you can still catch it in Wimbledon this half term and around the UK until 1st April.
Amongst the truly jaw-dropping international acts are dare-devil stunt men and women, 30 jugglers, acrobats, aerialists, dancers, drummers and of course the legendary motorcycle 'Globe Of Death'. An experience not to be missed.
Kids Will Love: Everything in this heart-stopping show.
Parents Will Love: Peering through their fingers at half the acts.
Until 19th February at Wimbledon and around the UK until 1st April; cirqueberserk.co.uk
Watch the review at KidRated.com
The Doctor Who Experience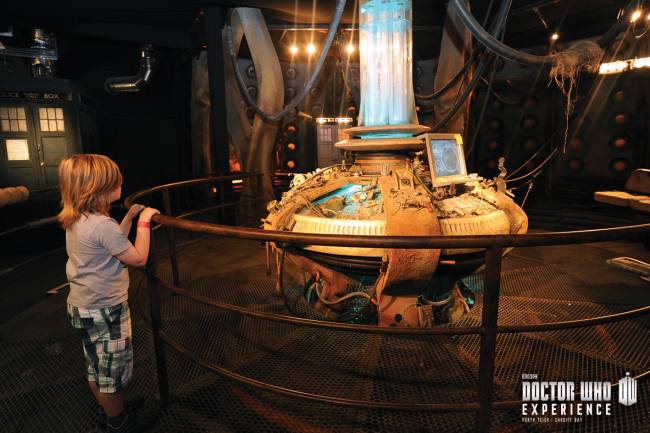 Take a trip to Cardiff Bay and you'll be spoilt for choice when it comes to things to do. Top of the list though is the Doctor Who Experience.
Whovians will be amazed at its size. Hardly surprising though, as it claims to host the largest collection of props ever assembled from a television show.
Many of the exhibits are interactive, so you can fly the Tardis, come face-to-face with Daleks and join Peter Capaldi, the 12th Doctor, on an adventure through time and space.
Kids Will Love: Peering behind the scenes to see how the show is made.
Adults Will Love: The gift shop which is as basically a TV trip down Memory Lane.
Open daily during school holidays from 10am until 5pm; doctorwho.tv
Watch the review at KidRated.com
Brilliant Light! at the Winchester Science Centre and Planetarium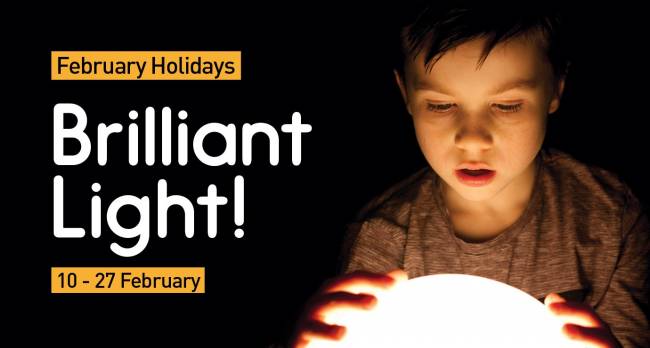 Running daily over half term, this has been billed as an enlightening extravaganza all about the brilliant science of light.
Visitors will experience a programme of live shows, demonstrations, busking activities and lots interactive fun, guaranteed to illuminate inquisitive minds.
There's a 10% online discount available on General Entry tickets when booked in advance, plus a further 10% discount when purchasing three or more General Entry tickets. It's great for children with special needs and disabilities (SEND), too.
Kids Will Love: The brand new Invention Zone.
Parents Will Love: Watching The Planet Show and secretly thinking of La-La Land.
Until 27th February; winchestersciencecentre.org
Watch the review at KidRated.com
Diggerland

A firm favourite with us. The adventure park where all the rides are made from diggers, tractors and dumper trucks.
With four UK venues (Kent, Durham, Devon and Yorkshire), there should be a Diggerland within easy reach, and because kids can go on most rides with adults it's a great day out for the whole family.
Kids Will Love: Spindizzy – the digger that doubles as a high-speed fairground ride.
Adults Will Love: Saving 50% on tickets, thanks to their great half-term offer.
Open daily for half-term events until 26th February from 10am until 4pm; diggerland.com
Watch the review at KidRated.com
And if it rains…
Sing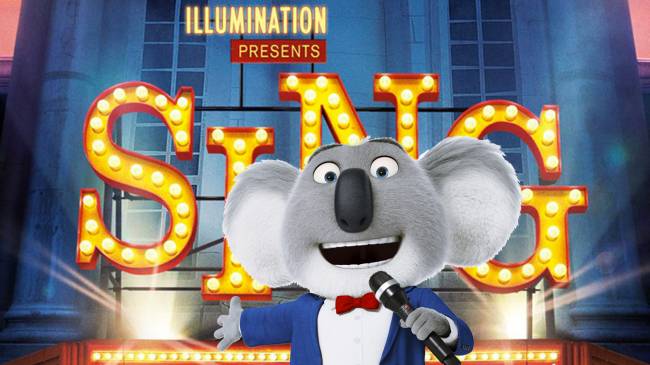 Animated fun. Rakish Koala bear, Buster Moon, hatches a plan to save his crumbling theatre by producing the world's greatest singing competition. Five contestants emerge: a mouse, a timid elephant, a pig, a gorilla and a punk-rock porcupine.
Kids Will Love: The great characters that will have them rooting for their favourites.
Parents Will Love: The retro, toe-tapping soundtrack.
In cinemas now.
The Lego Batman Movie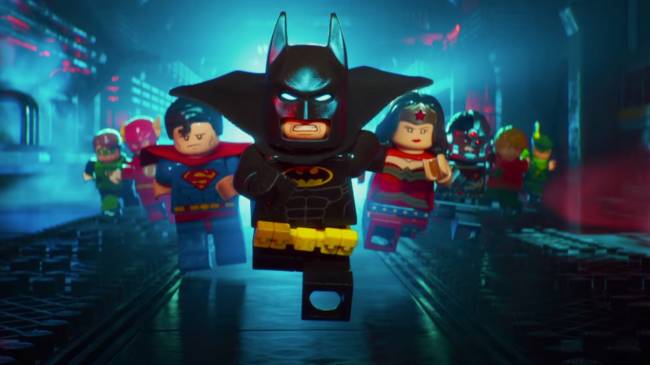 Gotham's legendary crime fighter spends his time beating up bad guys and attending high society parties. And he likes to do both – alone. But all that's about to change, when the caped vigilante is forced to team up with friends if he wants to defeat his greatest foe.
Kids Will Love: A script that is packed with one liners, slapstick and lots and lots of action.
Parents Will Love: The gags aimed directly at them.
In cinemas now.
KidRated is a website where all the reviews are done by children, helping families to choose the right day out for their kids.