The latest DVDs for you to watch from the comfort of your own armchair… sticky flooring optional

22 Jump Street
Starring: Jonah Hill, Channing Tatum, Ice Cube
This sequel to what was a very funny adaptation of a cheesy TV series could have been a drag, a cash-grab that would only benefit Hollywood studio and star bank accounts (we're talking about you Hangover 2). But the chemistry between Tatum and Hill is brilliant and despite treading similar waters as the first, there are lots of laughs. The pair go undercover again and get into more trouble. The plot isn't much to look at, but the jokes are.
The Purge: Anarchy
Starring: Frank Grillo, Kiele Sanchez, Zach Gilford
The conceit is great – for a certain amount of time every year, all crime is legal. Some choose to revel in it, some exploit it, others suffer because of it. The first Purge focused on a small pocket of this story, so it makes sense for the filmmakers to expand the canvas. This time, we follow a ragtag band of good guys stuck in the middle of the carnage, led by Leo (Grillo) a grizzly cop with revenge on his mind. Pitched as a horror, this has more of a thriller vibe to it, but the ticking clock and terrifying concept works well.
How To Train Your Dragon 2
Starring: Jay Baruchel, Gerard Butler, Cate Blanchett
Another sequel, but one with a little more whimsy. In the original, Hiccup (Baruchel) showed that dragons weren't all bad. In this, he heads out on another adventure and meets his mother and evil dragon hunter Drago (Djimon Hounso) who wants to take over the world. Beautifully-rendered CGI and a slick story makes for a movie that while aimed at the kids, will satisfy anyone who has to watch it with them.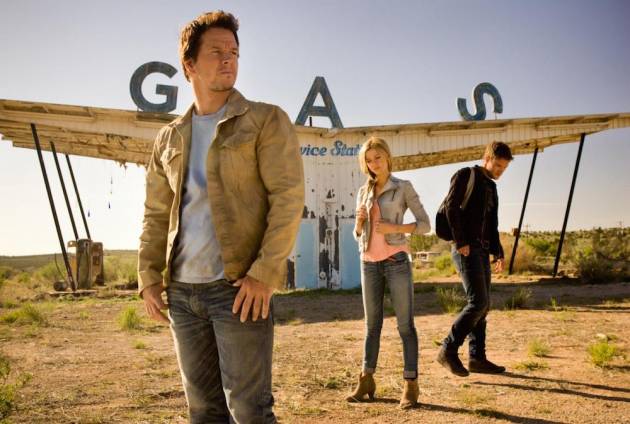 Transformers: Age Of Extinction
Starring: Mark Wahlberg, Nicola Peltz, Stanley Tucci
Shia is gone, but instead director Michael Bay reboots the franchise with the help of Wahlberg, playing a dad who uncovers a rusty Transformer. Cue shedloads of shouting, smashing and machinery. Let's face it, Transformers is like the Ronseal of cinema – does what it says on the tin.
It's A Wonderful Life
Starring: James Stewart, Donna Reed, Henry Travers
Frank Capra's classic gets another release on DVD and if you haven't seen it, it's worth snapping up before Christmas. There's nothing like a Christmas Day night watching Jimmy Stewart help Clarence get his wings. It's an iconic film that never goes out of style. Let's hope the planned sequel never, ever gets off the ground.