Being a father is great – unless your progeny is the (actual) spawn of Satan and/or an alien pod person. Here are the genuine terror tots whose behaviour – killing, maiming, mind control, etc. – would be tough to pass off as "typical kid stuff"…

1. Damien – The Omen
The bad seed to end all bad seeds, Damien (Harvey Stephens) is the Anti-Christ. As such, he's not a very nice little boy. Not only can he convince people to commit suicide to impress him, but he can make horrible things happen to pretty much anyone he desires (see church spires/sheets of glass). In other words, if you meet him, make sure it's as far away as possible from anything potentially fatal. And even if you did meet him in the middle of a field or something, he'd probably manage to rile up your hay fever and get you to sneeze yourself to death.
2. Twins – The Shining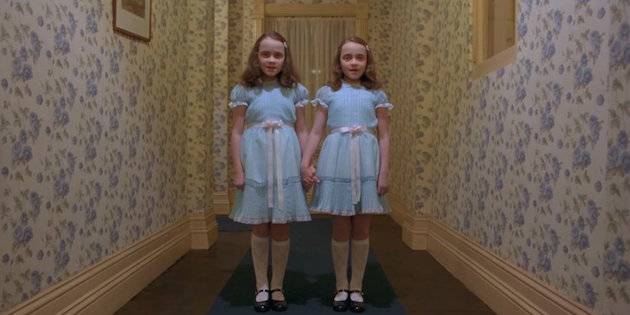 Endlessly copied since, the original Grady Twins (played by identical siblings Lisa and Louise Burns) cause one hell of a fright when they show up at the Overlook Hotel. Ghosts, or figments of Danny's imagination we'll never truly know, but they add yet another terrifying layer to Kubrick's masterpiece.
3. Regan – The Exorcist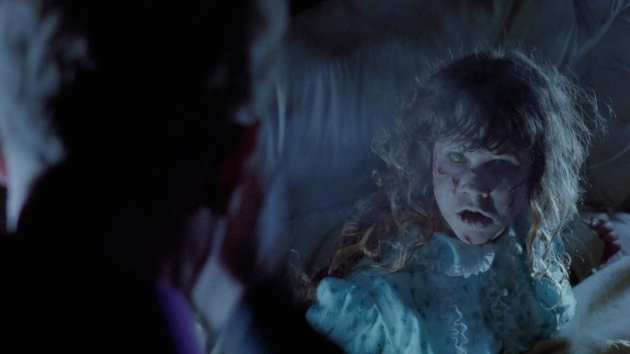 To be fair, it's not poor old Regan's fault that she's the way she is. That's possession for you, we suppose. But while she's got the devil inside her, she's about the rudest little girl there is (her language is dreadful!) and forget about wearing your new jacket and shoes when she's around, you'll get green on them. An episode of Peppa Pig will not do to calm her down, you'll need a brave priest instead.
4. All of them – Village Of The Damned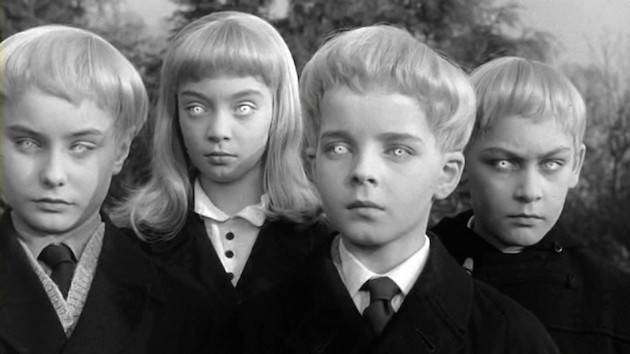 This 1960 Brit horror sees the inhabitants of a small English village fall unconscious. When they awake, all the women are pregnant and give birth at the same time shortly afterwards. It's safe to say their offspring – calm, ice-blonde, always walking in a group – are not what we think they are. Based on a John Wyndham novel, it has one of the scariest endings ever.
5. Samara – The Ring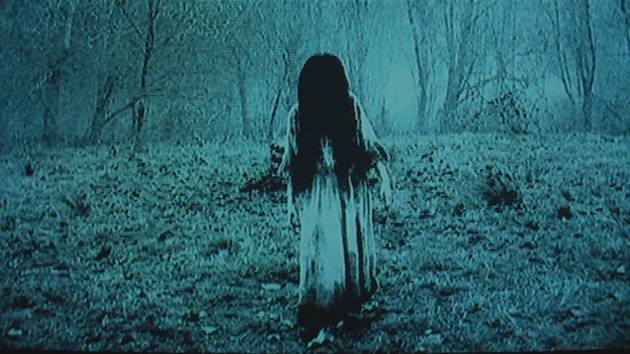 A deadly videotape, a long, lank-haired little girl. Thanks to some startling jump cuts and a brilliant premise, this remake of a Japanese film is a modern classic. Daveigh Chase is the brutally-murdered antagonist, who will haunt your dreams. It's the way she walks, you know.
6. Junior – Problem Child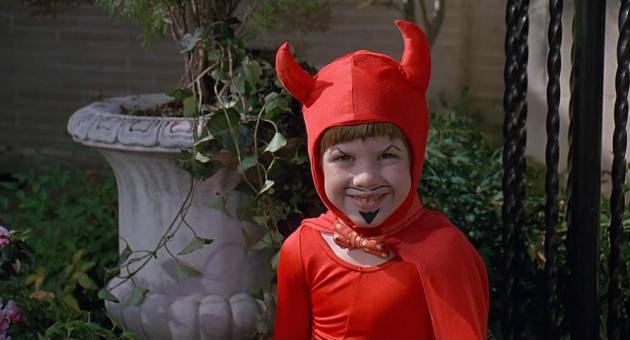 Okay, so he's not actually supernatural (we don't think), but that doesn't mean that Junior (Michael Oliver) isn't one of the most horrible little boys you're ever likely to come across. Problem Child isn't strictly a horror film (if you haven't seen it, it's actually remarkably subversive and underrated), but just imagine he was yours – it's enough to give you nightmares…