Hollywood golden boy Chris Hemsworth has had a busy few years. There's his ultra-successful Thor/Avengers franchise, plus he's back in cinemas this weekend with hacker thriller, Blackhat, and stars in ocean adventure In the Heart of the Sea, released at the end of the year.
The 31-year-old Australian, married to Spanish actress and model, Elsa Patacky, has juggled his filming schedule with another great role – being a dad to baby twins, Tristan and Sasha, and his two-year-old daughter, India Rose…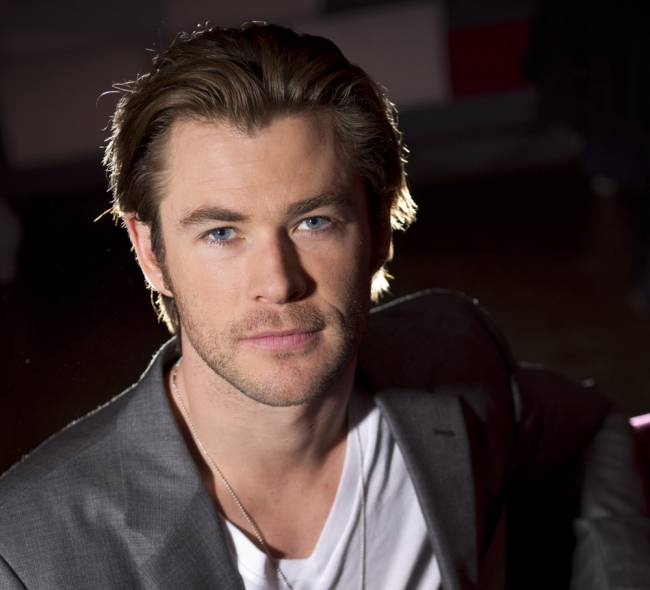 Chris, your career is exploding right now. There's Thor, the upcoming Avengers: Age of Ultron, new film, Blackhat, and thriller, In the Heart of the Sea. Is it becoming harder to balance work with your increasing family responsibilities?
I'm more conscious of leaving enough time between projects to be at home with my wife and our children. I'm also fortunate in that Elsa is totally supportive of me and knows that this is a very important time for me as an actor and she understands if I have to go away for three or four months. But we also make sure we spend as much time together as possible; I am very conscious of my responsibilities as a father and I love my wife and children more than I can possibly describe.

How has fatherhood changed your perspective on things?
Your life becomes much more focused and you don't have as much time to get distracted by unimportant things anymore. You become a lot less selfish and you're suddenly thinking almost exclusively in terms of creating the best possible life for you wife and children. But I don't feel I'm giving up anything or making any sacrifices. I had my share of wild times when I was younger and that kind of stuff was never that interesting for me, anyway. When I met my wife I was very comfortable with the idea that she was someone I wanted to share my life with and build something for the future.
You grew up in the Australian Outback. Do you ever look back at your success and wonder how you got here?
Ha! Well, I guess I could just as easily have become a beach bum. Or a footballer. My mates would laugh at me when I was a teenager. Each week I had a different goal. I'm going to be a doctor! Then the next week: I'm going to be a boxer! If I look back on it, what was the common thread? I don't know, but I knew I was going to be moving forward.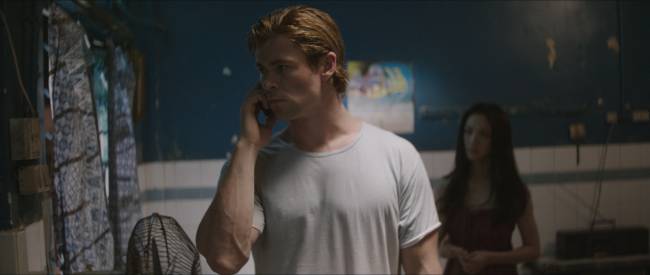 Your brothers Liam and Luke Hemsworth are also successful actors. Any rivalry between you three?
No. We all look out for each other… I've always made sure that I get to spend some time with my brothers somewhere around the world. I've also been really fortunate to have had a big brother like Luke. He carried me on his shoulders when I was starting out in the business. He's helped me enormously over the years and without his help I doubt whether I would have succeeded as much as I have. It helps to have someone like that explaining the ropes to you. And now, several years down the road, it's been my turn to help my little brother Liam make his way in Hollywood.


Your wife, actress Elsa Patacky, is Spanish. How's your grasp of the language?
I'm trying to learn and I hope to be more fluent in another year or so… My Spanish is so horrible that I can't even understand her when she's angry with me and yelling at me in her native language. I can't understand a word and that's probably a good thing! But at least I've learnt a very important Spanish phrase which helps calm things down. "Si, mi amor!" (Yes, my love!) Saying "Si, mi amor" is enough to cool things down between us when we're having one of those typical husband-wife moments…
"I don't feel I'm giving up anything or making any sacrifices. I had my share of wild times when I was younger and that kind of stuff was never that interesting for me, anyway."

So will the kids be bilingual?
Our daughter is already speaking Spanish and our twins are also going to be fluent in both English and Spanish. Maybe I'm going to have to raise my Spanish level! Give me another year.
Your work takes you around the world – and you already have Australian and Spanish family connections. Would you like your children to travel widely?
I think traveling and getting to know the world is very important, especially for kids. I grew up on cattle and buffalo stations in the Northern Territory in Australia and then my family and I moved back to Melbourne and then down the coast. Those kinds of experiences helped shape me and my brothers' way of looking at the world and making us more adventurous. Traveling, meeting different kinds of people and exploring different places will teach you more about life than you can pick up from reading books. I want my kids to be able to have similar kinds of experiences.
Blackhat is in cinemas now. In the Heart of the Sea is released in December.