The day has come when Marty and Doc time-travelled into the future. Have you seen Jaws 19 yet?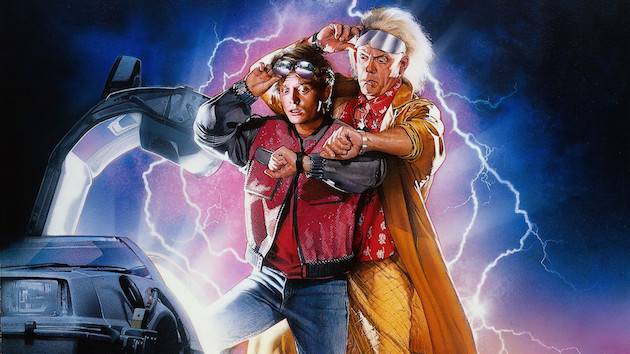 Seeing the second part of the franchise back in 1989, audiences were enthralled by all the gadgets and technology that made up Hill Valley 2015. But how much has come true? Here are 5…
1. Video calling
With FaceTime and Skype, speaking to people why you can see them is now an everyday occurrence, even on your phone.
2. Paying for things with your fingerprint
Well, look at your phone. Don't you keep your daughter or son from accidentally phoning your boss by protecting it with a thumbprint-activated lock?
3. Hoverboards
Okay, okay, so we don't have actual skateboards that hover in the air. But that plonker who works downstairs from you who wheels himself to Pret – he's using what has been dubbed a hoverboard.
4. Watching loads of TV channels at the same time
If you're a sports fan and you have a fancy telly, then it's possible to do this, especially in the States.
5. Franchise dominance
We joked above about the eighteenth Jaws sequel and while that hasn't come to pass (thankfully), you only have to look at these very pages to see how many sequels and resuscitations of known films dominate the cinema schedules. But let's please stay away from Spielberg's shark classic..?
{youtube}d68yRIE9OvQ{/youtube}