Don't let a rainy day spoil your half-term fun. A trip to the cinema to see the new Alvin and the Chipmunks: The Road Chip movie is a sure-fire boredom buster…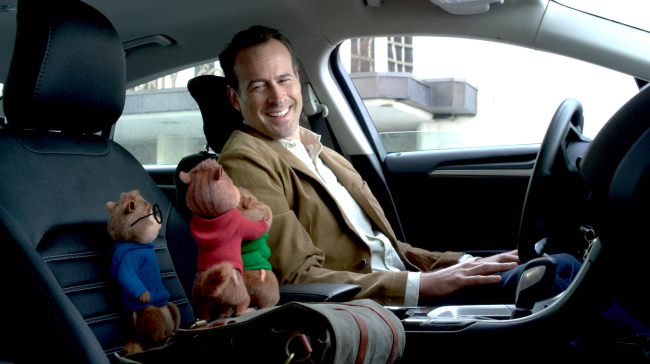 Worried that their music manager 'dad' Dave (Jason Lee) will ditch them for his new doctor girlfriend Samantha (Kimberly Williams-Paisley), the 'Munks – Alvin, Theodore and Simon – follow hot on Dave's heels to Miami, aiming to scupper his suspected pending proposal, which would land them with an obnoxious step-brother in the shape of Samantha's son, Miles (Josh Green).
What follows is a fast and furry-ous (their words not ours!) chase across America, with plenty of silly fun, cheesy lines, and even a chipmunk'd version of the Mark Ronson hit, Uptown Funk.
This is Alvin and co's fourth big-screen adventure, and if your kids enjoyed the others, this squeakquell will be sure to hit the spot.
{youtube}xA6cOSEZhzM{/youtube}
Alvin and the Chipmunks: The Road Chip is in cinemas now