Benedict Cumberbatch is back on the big screen this month in the latest action-packed Marvel extravaganza. DAD.info's Kel Georgiou checks it out…
Stan Lee and original creator, Steven Ditko's metaphysical, Marvel hero is finally brought to the big screen with a mega budget and a stellar cast in this hugely entertaining, action fantasy.
Benedict Cumberbatch is the brilliant but arrogantly cocky Doctor Stephen Strange, a fame-hungry neurosurgeon, who chooses what lives to save to fulfil his own ambitions. After a devastating car crash, he's unable to operate, after suffering irreparable damage to the nerves and tendons in his hands.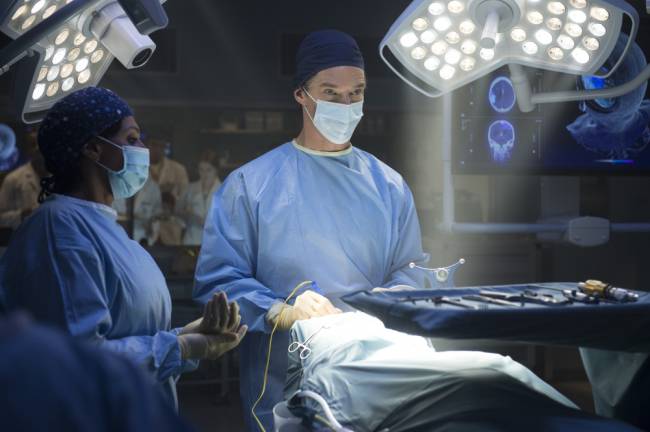 Hitting rock bottom and desperate, Strange arrives at a secluded sanctuary near Kathmandu, Nepal, where he meets The Ancient One (Tilda Swinton). His obsessive journey to get better turns him from a brilliant surgeon into the majestic Hero. Thanks to a red cape with a mind of its own, he suddenly develops astounding abilities that include out-of-body experiences; able to generate deadly, holographic weapons, and the ability to move quickly through space and alter time.
It's not too long before he has to use his abilities to stop crazy villain Kaecilius (Mikkelsen) from conjuring up an unstoppable, metaphysical threat to the Universe.
The surrealistic comic-book series from the sixties is brought to vivid, Inception-like life by Sinister director and long time Doctor Strange fan, Scott Derrickson. In a spectacular series of kaleidoscopic set pieces; it sees the major cities of the World, literally folded inside out, like some sort of Chinese puzzle.
The mix of martial-arts, Far Eastern spiritualism and Ancient myths are skilfully blended to create a film that's hugely exciting; and layered with a thick-veil of cynical humour; much of it from Strange's sceptical, pragmatic tongue.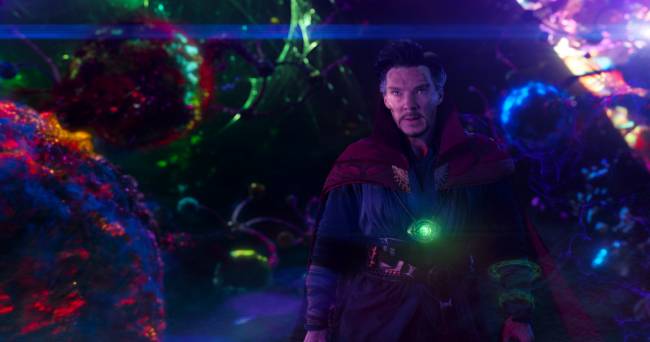 However, the exceptionally strong cast is rather underused, and the interpersonal relationships are somewhat underdeveloped. Apart from a couple of human moments, it all seems very brisk and formulaic.
Chiwetel Ejiofor's Mordo is rigid as the loyal right hand to Tilda Swinton's Omni-present Ancient One. Although highly skilled, she remains blank-faced and seemingly soulless. Mads Mikkelsen seems effective as the powerful Kaecilius but again, not much more seems to be developing and he just comes across as thuggish and a little robotic.
The character-shift at the end also seems pointless and contrived. Obviously making space for the potential sequel and, or, movie crossover. There's a lot of those!
You will barely have much time to empathise with Rachel McAdam's character, Christina, because she spends most of the time inside a hospital and doesn't really do much else, which is a shame.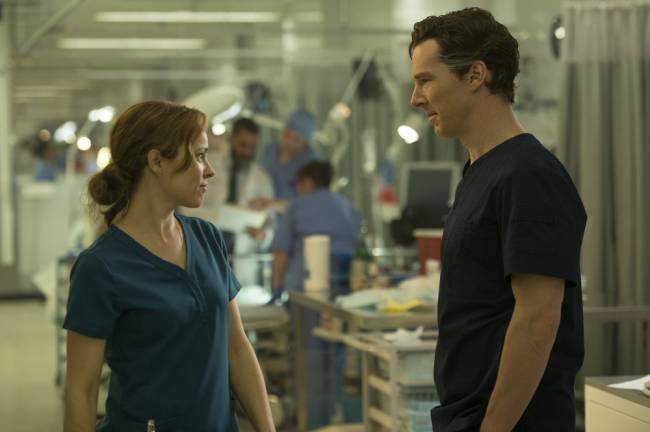 To conclude, Doctor Strange is certainly a decent watch; and certainly deserving of its place in Marvel's ever increasing (fourteen and counting) big-screen universe.
It's thrilling, action-packed and laden with visual effects to conjure up a film that's agreeably spectacular but oddly bizarre; and guaranteed to test your mind over matter.
With its dedication to remain true to the sensibilities of the comic, fans of the Marvel Universe will certainly enjoy it. Non-believers on the other hand, may just take it on the chin and appreciate it.
Doctor Strange is in cinemas now, rated 12A.