So the verdict is in – and there's no place for David Oyelowo, but Benedict Cumberbatch will be sitting in Hollywood's Dolby Theatre waiting to see if he's scooped Best Actor at next month's Oscars…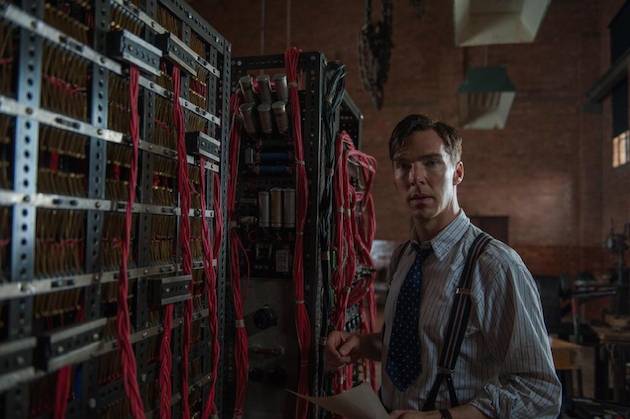 He'll be up against stiff competition. Eddie Redmayne is generally considered the category frontrunner for his performance as Stephen Hawking in The Theory Of Everything, while he'll get stiff competition from Michael Keaton, the comeback star of Birdman.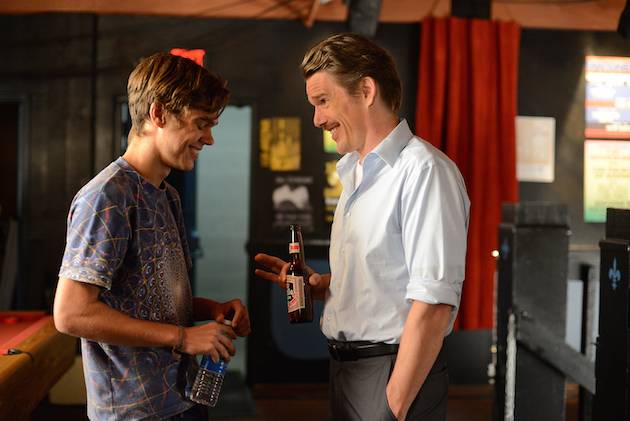 At DAD.info, we're particularly pleased to see all the love for Boyhood, which tackles several of the themes we feature on the site. Ethan Hawke is nominated for Best Supporting Actor as the initially wayward father to Ellar Coltrane's Mason Jr., while Patricia Arquette is also rewarded for her portrayal of Mason's mum.
There was also – thankfully – love for two other brilliant performances by Brits in the Best Actress field. Felicity Jones was fantastic opposite Redmayne as Hawking's first wife, while anyone who's seen Rosamund Pike's performance in Gone Girl will shudder when they reflect on it. The film is great, but for all you fellas, it's a reminder to make sure you remain a very good husband.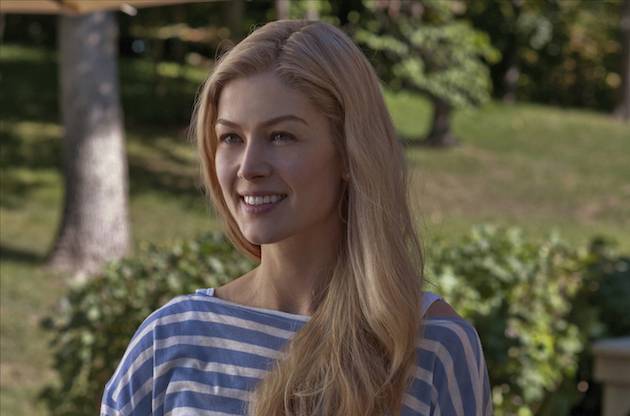 Other paternal-style roles cropped up amongst the nominations, even if they are either toxic or pathological. JK Simmons is magnificent as the terrifying mentor to a young drum prodigy in Whiplash, whilst Steve Carell wowed the academy as the billionaire sociopath John Du Pont in Foxcatcher.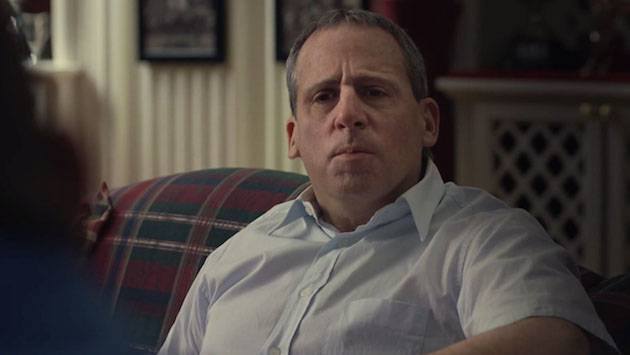 Here we're slightly disappointed by the general snubbing of Selma, which did scoop Best Picture and Best Song nods, but deserved much more, especially compared to The Imitation Game, a solid, if unremarkable biopic with a magnetic central performance by Cumberbatch. Selma's director Ava DuVernay definitely warranted a Best Director nomination over Imitatation Game's Morten Tyldum (even if the latter did previously make the brilliant Headhunters).
All in all though, despite the surprises, the best films of the year – or at least the most award-friendly – got their due, including a late surge by American Sniper.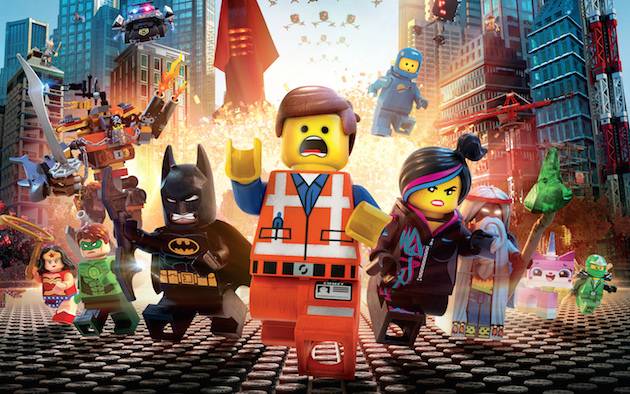 The one exclusion we're really gutted about? No Lego Movie for Best Animated Feature. Everything is not awesome.
What do you think of the nominations? Let us know in the comments section and check out our complete list of the nomination below.
Best Film
"American Sniper"
"Birdman or (The Unexpected Virtue of Ignorance)"
"Boyhood"
"The Grand Budapest Hotel"
"The Imitation Game"
"Selma"
"The Theory of Everything"
"Whiplash"
Best Actor
Steve Carell in "Foxcatcher"
Bradley Cooper in "American Sniper"
Benedict Cumberbatch in "The Imitation Game"
Michael Keaton in "Birdman or (The Unexpected Virtue of Ignorance)" Eddie Redmayne in "The Theory of Everything"
Best Supporting Actor
Robert Duvall in "The Judge" (Warner Bros.)
Ethan Hawke in "Boyhood" (IFC Films)
Edward Norton in "Birdman or (The Unexpected Virtue of Ignorance)" (Fox Searchlight)
Mark Ruffalo in "Foxcatcher" (Sony Pictures Classics)
J.K. Simmons in "Whiplash" (Sony Pictures Classics)
Best Actress
Marion Cotillard in "Two Days, One Night" (Sundance Selects)
Felicity Jones in "The Theory of Everything" (Focus Features)
Julianne Moore in "Still Alice" (Sony Pictures Classics)
Rosamund Pike in "Gone Girl" (20th Century Fox)
Reese Witherspoon in "Wild" (Fox Searchlight)
Best Supporting Actress
Patricia Arquette in "Boyhood" (IFC Films)
Laura Dern in "Wild" (Fox Searchlight)
Keira Knightley in "The Imitation Game"
Emma Stone in "Birdman or (The Unexpected Virtue of Ignorance)" (Fox Meryl Streep in "Into the Woods" (Walt Disney)
Best animated feature film of the year
"Big Hero 6"
"The Boxtrolls"
"How to Train Your Dragon 2"
"Song of the Sea"
"The Tale of the Princess Kaguya"
Achievement in cinematography
"Birdman or (The Unexpected Virtue of Ignorance)"
"The Grand Budapest Hotel"
"Ida"
"Mr. Turner"
"Unbroken"
Achievement in costume design
"The Grand Budapest Hotel"
"Inherent Vice"
"Into the Woods"
"Maleficent"
"Mr. Turner"
Best Director
Alejandro G.Iñárritu "Birdman or (The Unexpected Virtue of Ignorance)"
Richard Linklater "Boyhood"
Bennett Miller "Foxcatcher"
Wes Anderson "The Grand Budapest Hotel"
Morten Tyldum "The Imitation Game"
Best documentary feature
"CitizenFour"
"Finding Vivian Maier"
"Last Days in Vietnam"
"The Salt of the Earth"
"Virunga"
Best documentary short subject
"Crisis Hotline: Veterans Press 1"
"Joanna"
"Our Curse"
"The Reaper (La Parka)"
"White Earth"
Achievement in film editing
"American Sniper"
"Boyhood"
"The Grand Budapest Hotel"
"The Imitation Game"
"Whiplash"
Best foreign language film of the year
"Ida"
"Leviathan"
"Tangerines"
"Timbuktu"
"Wild Tales"
Achievement in makeup and hairstyling
"Foxcatcher"
"The Grand Budapest Hotel"
"Guardians of the Galaxy"
Achievement in music written for motion pictures (Original score)
"The Grand Budapest Hotel"
"The Imitation Game"
"Interstellar"
"Mr. Turner"
"The Theory of Everything"
Achievement in music written for motion pictures (Original song)
"Everything Is Awesome" from "The Lego Movie"
"Glory" from "Selma"
"Grateful" from "Beyond the Lights"
"I'm Not Gonna Miss You" from "Glen Campbell…I'll Be Me"
"Lost Stars" from "Begin Again"
Achievement in production design
"The Grand Budapest Hotel "
"The Imitation Game"
"Interstellar"
"Into the Woods"
"Mr. Turner"