As well as seeing the return of some saga icons, The Force Awakens will introduce a whole new set of Star Wars characters like Rey, Finn and Poe Dameron. But will we love them? Will they be the next Jar Jar Binks? Or will they just settle into the background of that galaxy far, far away like Dengar the random bounty hunter or the Rancor keeper from Return of the Jedi?
For fans of the series, the battle constantly rages about who the best character from the films is. Are you a Chewie man? Or do you like being contrary and choose General Piett? Maybe you're all about Mon Mothma… A recent poll by Best Offers Bingo asked that very question: Who is your favourite Star Wars character? Read on for the top ten and fight it out in the comments below.
10. Admiral Ackbar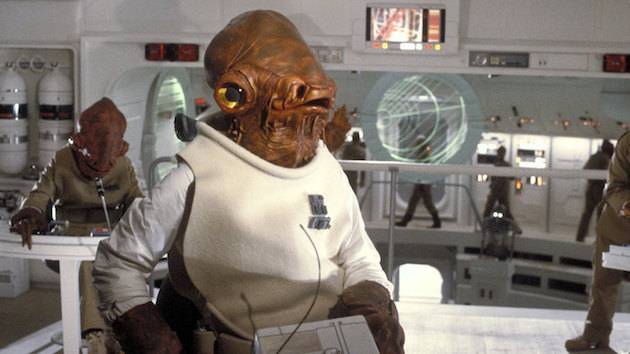 Military commander of the Alliance, Ackbar remained ever-dedicated to the cause. After a life full of devising strategies and triumph during the Battle of the 2nd Death Star, you would thought he'd earned a break. According to recent Star Wars novel Aftermath, we know that wasn't the case and he is now due, according to several sources and thanks to a glimpse in a new trailer, to return in The Force Awakens.
9. Obi-Wan Kenobi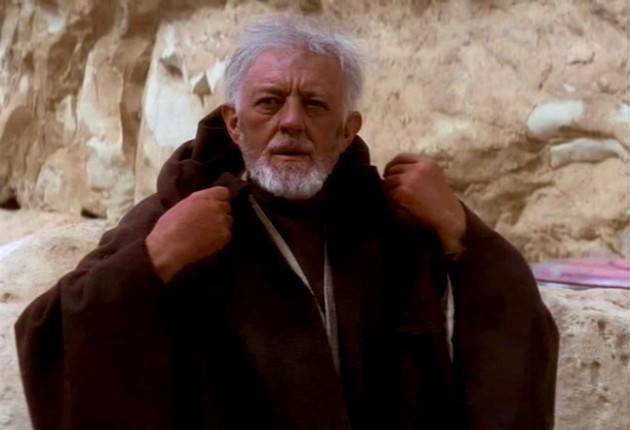 The Jedi Master responsible for training Anakin Skywalker/Darth Vader himself, along with Luke Skywalker. During his battle with Darth Maul, Kenobi became the first Jedi in 1,000 years to defeat a Sith Lord, making him a certified legend.
8. Chewbacca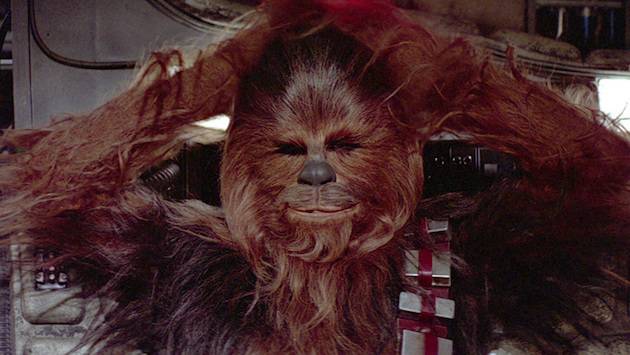 The legendary Wookiee and Han Solo's trusted co-pilot and companion, Chewie never failed us. He was part of the core group that would restore the galaxy to freedom and without him, we don't know where the rest of our heroes would be. Plus he did that funny roar at the end of A New Hope – where he was controversially denied a well-deserved medal.
7. Princess Leia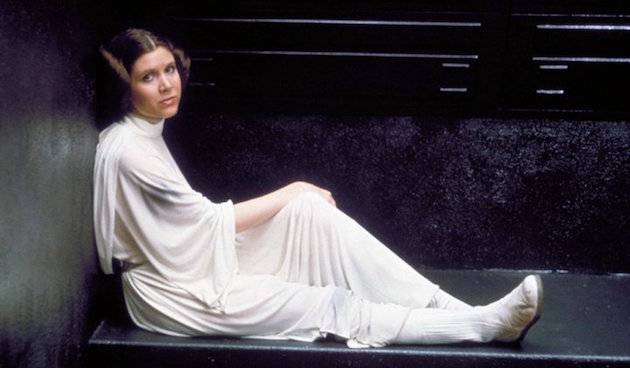 She's arguably got the most guts out of anyone on this list. A total badass and the most notable leader of the Rebel Alliance, Princess Leia remained entirely fearless throughout her Empire's troubles. She has a serious soft spot for exceedingly rude smugglers. We don't know much of where she is during The Force Awakens (is she, for instance, a mum?), but we do know she's now called General Leia.
6. Luke Skywalker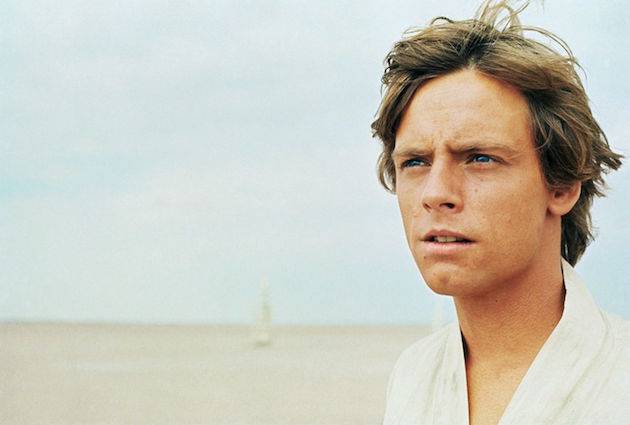 Our hero. Luke's backstory is a vaguely generic one compared to some of the characters on this list, but it doesn't stop us (or you) from loving him. Born out of a dysfunctional and broken home, we watch Luke grow up to triumph in the face of the dark side, becoming a master of the force and saving the galaxy. What's more, he mostly managed to avoid a very troublesome incest incident.
5. Yoda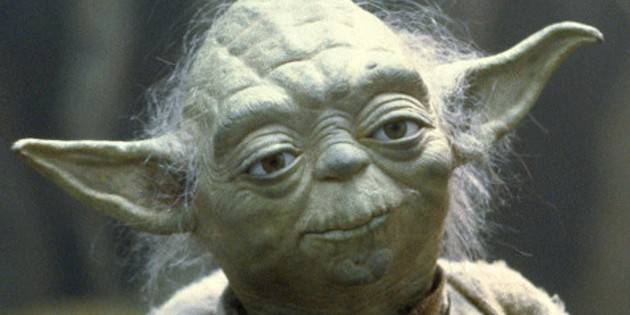 No one knows the force like Yoda does. Most of us agree that Yoda was in his best form during the original trilogy, where he combined sharp wit with ever-present understanding and sympathy for the drama-ridden humans that surrounded him. Attack of the Clones got to see him in action, which makes his apparent laziness during The Empire Strikes Back all the more disconcerting.
4. R2-D2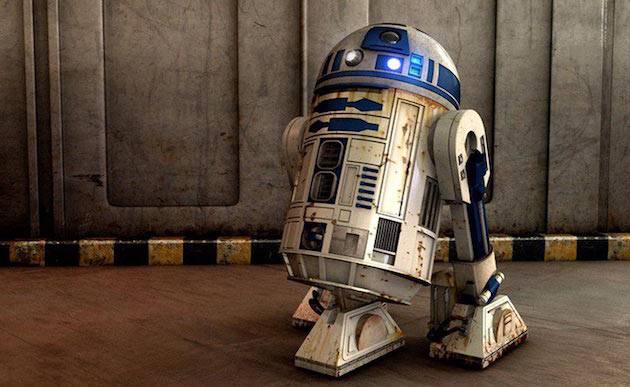 This little guy is an explorer at heart, having plunged into many an adventure whilst accompanying Padme, Anakin and Luke. He may look a bit like Dusty Bin, but he's perhaps the series most courageous and endearing character.
3. Darth Vader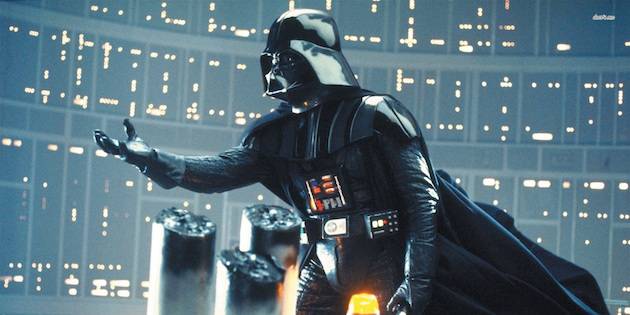 Darth Vader is undoubtedly one of the most iconic movie villains of all time and he's certainly got a magnificent backstory (not that it was acted all that well during the prequels). We got to slowly watch Darth Vader slowly slip into a dark void of evil that he would never return from, but as much as we fear his dark side, he was always cooler once he'd gone bad.
2. C-3PO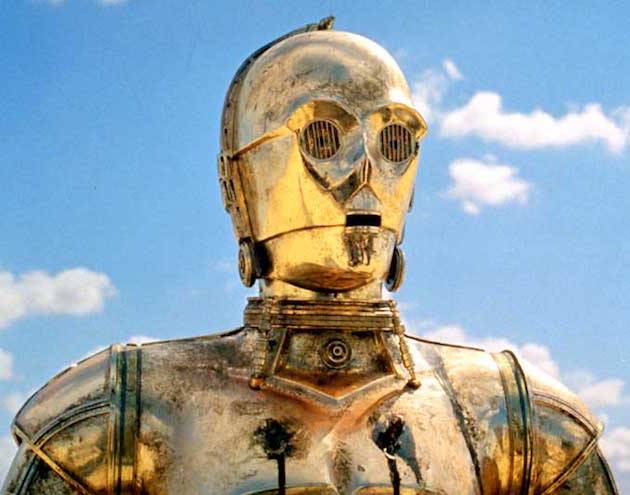 Probably the biggest surprise in this list, Threepio IS the droid we were looking for. Rebuilt by Anakin Skywalker himself, C-3PO has been along for some of the saga's most defining moments. He may be prissy, he may be a bit weedy, but it wouldn't have happened without him. Plus as much as we think we'd be the hero, be honest – were you thrust into this situation, we'd react to it just like Threepio does, which may be why he's at number two.
1. Han Solo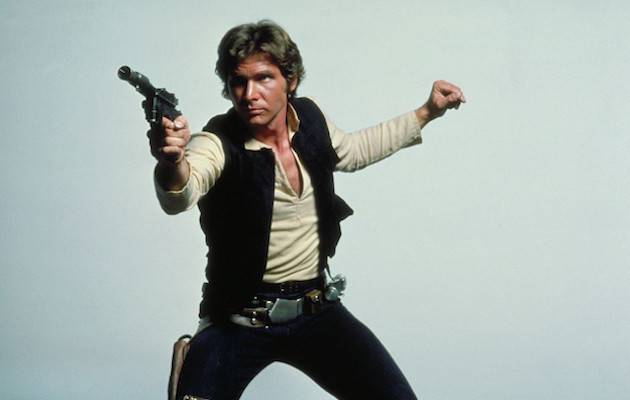 Quite simply one of the most iconic characters of our time and not a surprise he tops the list. Cool, rogueish, handsome with excellent taste in waistcoasts, he piloted the greatest movie spaceship ever and got the girl. As for whether Solo Jr. heads up the cast of The Force Awakens? We'll have to wait and find out.