It's cold, it's wet – and the cinema is the best indoor activity there is
Men, Women & Children

Starring: Ansel Elgort, Adam Sandler, Jennifer Garner
Writer/director Jason Reitman is always keen to hit a nerve, whether it's promoting cigarettes in Thank You For Smoking or post-credit crunch downsizing in Up In The Air. Here, it's the internet as an assortment of seemingly unhappy people desperately try to improve their lives by going online. Sandler plays a frustrated husband who looks for prostitutes, Elgort (best known as the hunk from The Fault In Our Stars) gets lost in a roleplaying game. The message is pretty blunt, but you'd be hard-pressed not to see elements of yourself in some of the characters.
St. Vincent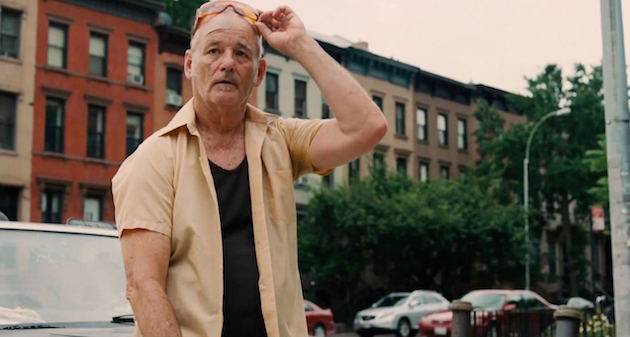 Starring: Bill Murray, Melissa McCarthy, Naomi Watts Murray plays one his loveable rogues again, as a curmudgeonly neighbour enlisted to babysit the young son of the single mum next door. The comedian can do this kind of role in his sleep – but that doesn't stop you from wanting to watch him do it. Let's face it, the man's a genius.
The Pyramid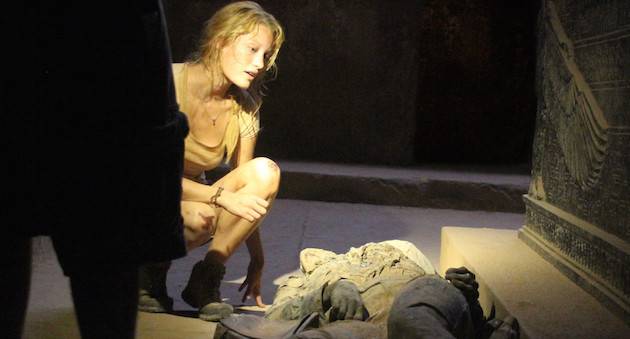 Starring: Denis O'Hare, Ashley Hinshaw, James Buckley
James Buckley from The Inbetweeners delves into the horror genre as one of the team who get stuck in the titular structure while studying it and find that they're not alone. Unfortunately for the man otherwise known as Jay, we don't think this particular visitor wants to show him their clunge.
Penguins Of Madagascar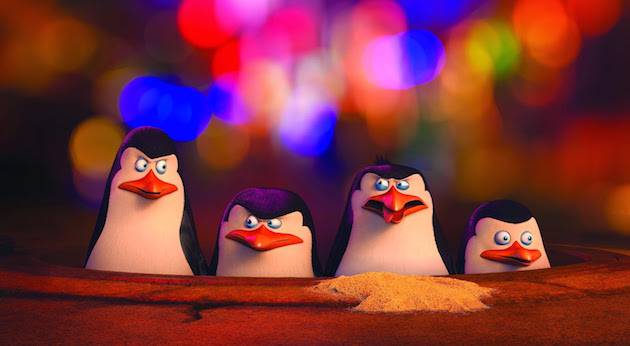 Starring: Benedict Cumberbatch, John Malkovich, Ken Jeong
This animated action-comedy has a starry cast that includes a certain British thesp tipped for Oscar glory this year. Cumberbatch – as a wolf – leads a ragtag group of spy penguins against a baddie out to destroy the world. The kids will love the penguins, you'll enjoy trying to get your head round John Malkovich as an octopus. FYI, it's connected, but identical to the telly series of the same name.
Get Santa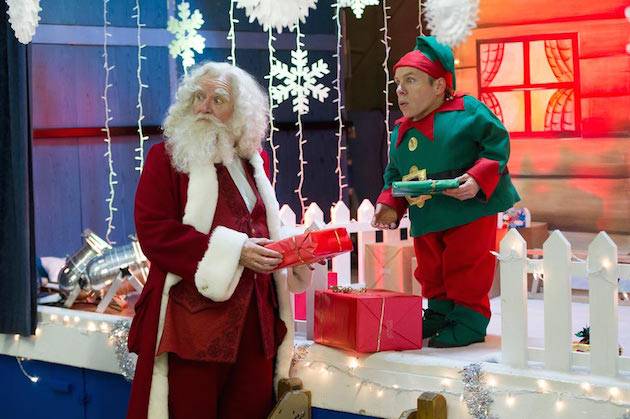 Starring: Jim Broadbent, Warwick Davis, Rafe Spall
Christmas family comedies are normally left to American cable channels, but this is a very British take, with Broadbent as Father Christmas. When Santa gets arrested after crashing his sleigh, it's left to Spall and his son to make sure everyone's presents are delivered on time. Cue lots of dad/kid bonding – which makes it pretty perfect for DAD.info. Expect this one to run and run on telly in future years.