Now that he's broken his leg, at least Dave will be able to spend the summer with his family
Foo Fighters fans the world over were devastated to hear the recent news that legendary frontman Dave Grohl broke his leg during a concert in Sweden, after falling off the stage into the security pit. Trooper that he is, Dave came back onstage after some medical assistance and rocked for another two and a half hours, but since that night – and an operation that has left him with six metal pins in his leg for life – the Foos have had to cancel several upcoming shows, including huge gigs at Wembley Stadium and of course, Glastonbury.
The one silver lining to this story is that while fans will be missing out this summer, Dave's family will be getting some unexpected bonus family time with their rockstar dad. Mr Grohl and his wife Jordyn Blum are parents to three young daughters; Violet Maye (9) Harper Willow (6) and eight month old baby Ophelia Saint, who will no doubt be overjoyed to have their dad home for the summer, instead of on a tour bus.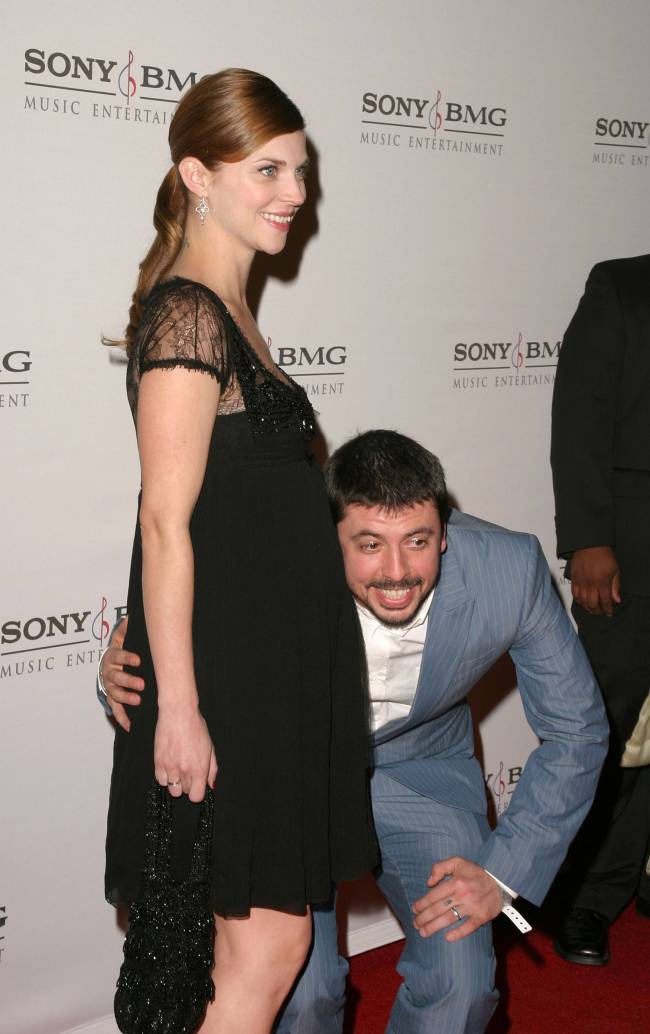 However, even under normal circumstances, Dave likes to keep his family close by, even when the band are touring. Foos fans are often treated to a glimpse of Violet watching her dad from the side of stage, wearing huge ear protectors, during their biggest gigs. Dave has been known to bring his eldest daughter on stage while he serenades her, even at shows like Reading Festival, where the band plays to 100,000 people on a headlining night.
One fan even captured Dave sneaking Violet a kiss mid-way through a guitar solo at a Manchester gig in 2008:
The entire Foo Fighters 'family', which involves several wives and plenty of young children, often all travel on the same plane to the band's concerts. When the Guardian interviewed Dave back in 2011, just before the MTV Movie Awards, the famous rockstar had done no more than rent a campervan for his family – who he calls "my foundation" – to hang out in for a few days before the event. When the little girls wandered up to the stage during the dress rehearsals, Violet was heard to say "Daddy's circus is so pretty."
For their 2011 album, Wasting Light, Dave arranged for the Foo Fighters to record in his own garage, in Encino, California; partly to capture the analog, lo-fi sound of their earlier work, but also in order to be close to his family. This proved to be both lovely and problematic, as documented in the film the band made during the recording process. A particularly sweet moment came when as Dave tries to lay down a guitar part, Violet prods her dad and tells him "Daddy, you promised we'd go swimming." His kids couldn't care less if their father is an astronaut, accountant or a world famous rock god; to them, Dave is just 'Dad'.