A few reasons why missing out on Glasto' tickets could be the best thing that happens to you…
Okay, so you'd built up hopes that you might make it to Glastonbury this year. And you might have been just a bit excited about it. Perhaps you were going it alone (freedom, yeah!) or planning on a family excursion to that muddy field in Somerset (start them young and all that) – either way, it was something to look forward to. But, along with thousands of other Glasto' hopefuls, you didn't get tickets.
Sadface.
But don't worry; we're here to make you feel a lot better about the whole thing. And maybe even remind you why you wouldn't really want to trek it down to Glastonbury. Maybe.
First up, anyone who has already been to the music festival will know the process of actually getting there is actually a much bigger headache than spending five days knee-deep in mud. First up, you have to do the whole registering in advance thing (who actually remembers to that?). That evolves to having to set a pre 9am alarm, to make sure you're online to actually buy the (phenomenally priced) tickets. Which is fine, if you don't have to factor in the kids jumping on your bed, on your face and pressing all the buttons on the laptop. And there's the fact the page times out every few minutes, meaning you have to join the back of the queue, again. Good times.
Then, you have to get there – and 'there' is essentially the arse end of nowhere. Let's not even mention the traffic. Oh, hang on…
And there's that one other little thing… oh yeah, you're a parent now. Long gone are the days when you spend five nights in a tent with your wellies hanging out because you're too drunk to take them off. Yep. Now, you're likely to be up by 7am whether you like it or not. Not great if you've been cutting shapes at Shangri-La until 4am. And hangovers… ouch.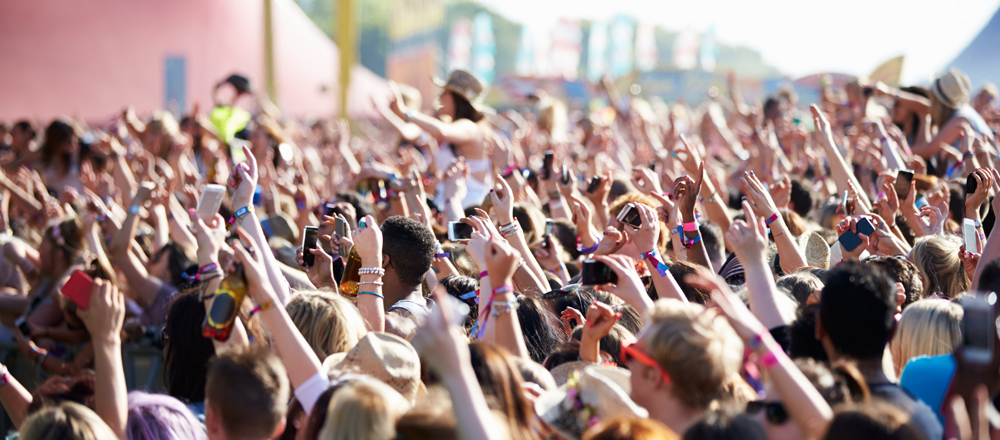 See, missing Glastonbury could be the best thing you've ever done. Here are a few more reasons why…
1) Picture this: It's 6am, the sun is out and the heat is seeping through the canvas tent and into your face. The air is damp, there's condensation dripping on your face, you can hardly breathe and there's a party going on outside. You would peel open that zip and go join them in your boxers, but you only got to bed about an hour ago. And now your head is pounding. You need more sleep. But it's too hot, and it's too noisy. Bloomin' kids outside still drinking.
Oh wait: You're in your comfy memory foam bed. The sun is streaming in through your lovely Ikea blinds. There are kids making a racket, but they're your kids and you love them. And what's that? No hangover, no headache. Life is good.
2) A ticket to Glastonbury costs around £220. Add petrol to that, say £60, and £25 for the car park. Food and drink for the weekend is an additional £200. Not exactly light on the wallet.
Oh wait: For that £505, you could take the entire family away for a long weekend in France. Where there's no mud. And no drunken teenagers. Much better.
3) Picture this: It's raining – as it does at Glasto'. You left your tent at 10am to get a breakfast bap. Five hours later, the good music hasn't quite kicked-off yet and you have yet to sit down. Not just because you're surrounded by two-feet of mud, but because there's nowhere to sit down (a standard festival flaw). And that rucksack full of beer is feeling kind of heavy right now. And what's that pain in your lower back?
Oh wait: You're actually having quite a nice, lazy roast with your pals at the local. The kids are fed and happy. You've ordered one more pint, and you'll work it all off on the stroll back home. Where a sofa awaits. Sitting down, it's great.
4) Speaking of that breakfast bap. Didn't you queue for an hour and 15 minutes to get it?
Oh wait: It only took 20 minutes to rustle up some eggs, smoked salmon and tomatoes this morning. There was no queue or greasy bacon, and you had it at the breakfast table, where it's warm and not wet.
5) Picture this: You're back from Glasto' and everything needs a hot-wash or a dry-clean (dried mud, fun). Your wellies need a good scrub with a toothbrush. Your hair smells of booze, er, or is that urine? And all the socks you own in the world – even the ones you didn't use – are soaking wet for some reason.
Oh wait: Your coat is hanging up on the banister, and there's not a drop of mud on it. Your hair smells of… well it smells clean after that hot shower you had this morning. And your sock drawer is nice and dry. THUMBS UP ALL ROUND.
As we said: Glastonbury? Nah.