It's not easy deciding where to draw the line when it comes to what music our children enjoy. Freedom of expression is a part of the whole joyous process of song-writing, so when it comes to the odd profanity, you might be tempted to let it slip by unnoticed. But at what point do you stop little ears from listening?
This week, US rapper Eminem came under scrutiny after unveiling his new track Vegas, a song featuring on his upcoming compilation record Shady XV, which contains controversial lyrics ordering Australian singer Iggy Azalea not to 'blow that rape whistle' on him.
'If I let you run alongside the Humvee. Unless you're Nicki [Minaj], grab you by the wrist, let's ski,' he raps.
'So what's it gon' be? Put that s**t away Iggy. You don't wanna blow that rape whistle on me. Scream! I love it. 'Fore I get lost with the gettin' off.'
Yesterday the Australian singer, 24, responded using social networking site, Twitter, saying she's bored of 'old men threatening young women as entertainment' and raised concern that her '14-year-old brother is the biggest Eminem fan'.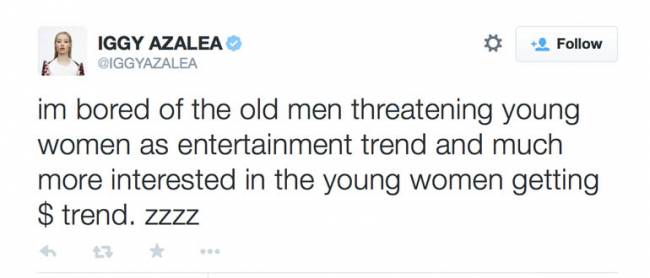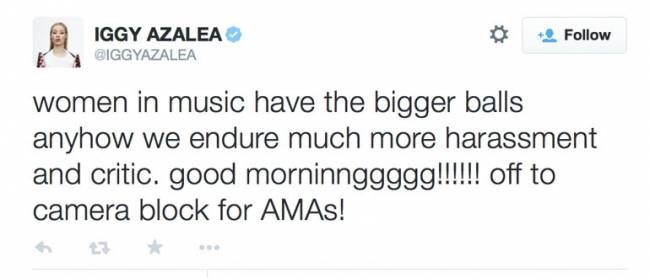 Azalea isn't the only female getting verbally attacked on the album either, singer Lana Del Ray is also the focus of a violent rap Shady Cxvpher in which Eminem describes punching the artist 'right in the face twice'.
Is this freedom of expression gone wrong? Has Eminem taken things too far in his latest track? And would you be happy for your son or daughter to be listening to his lyrics? Tell us now…