Ever wondered what Noel Gallagher listens to in his kitchen? Does the former Oasis singer-songwriter prefer a classic or is he down with the kids? Here's the man himself revealing all…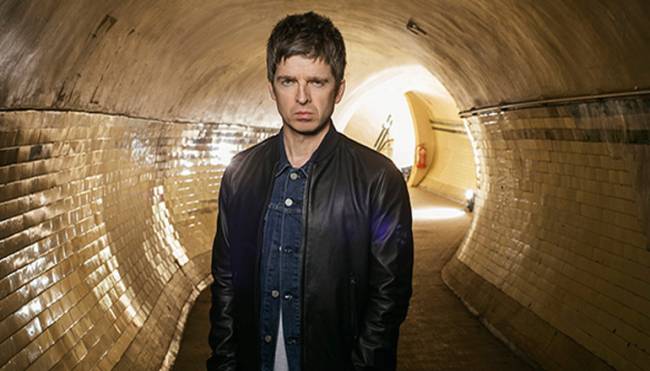 Never Mind The Bollocks Here's The Sex Pistols – The Sex Pistols
"Probably the single most important album of all time. Why? Because it reignited youth culture."
The Wall – Pink Floyd
"The scope, the vision, the story, the iconic guitar playing – not to mention the songs! I know every single word of it…staggering."Revolver – The Beatles
"The '90s would never have happened without this album."
We Are The Village Green Preservation Society – The Kinks
"Probably the most underappreciated album of all time. Ray Davies was the unsung hero of the '60's…Storytelling of THE MOST HIGHEST ORDER."
The Stone Roses – The Stone Roses
"It doesn't sound like it now but at the time this really did seem like it came from another universe…at that moment they were the greatest band of all time."
The Hacienda Classics – Various Artists
"You really should've been there. One of my most treasured musical possessions…the sound of my youth. When it came out, it transported me right back to some of the greatest nights of my life. It never EVER
The Very Best Of The Velvet Underground – The Velvet Underground
"Without The Velvet Underground no David Bowie. No David Bowie, no point getting up in the morning"
The Next Day – David Bowie
"No matter how hard they try (and they will try!) they'll never beat the jaw dropping moment when "Where Are We Now?" was aired…the whole thing was mind blowing…properly mind blowing. A masterpiece."
Behind The Music – The Soundtrack Of Our Lives
"It changed the way I wrote music. Probably the biggest influence on my thing (whatever that is?!) since The Beatles.
Snap! – The Jam
"Weller the teenager writing teenage anthems…rare as a decent B'side these days! No point in listing them, there's too many. Intense and unrelenting and he was only 23 when they split up!"
Find more of Noel's picks, including film and TV choices at 'Noel Gallagher's Favourites' on iTunes. Pre-order Chasing Yesterday by Noel Gallagher's High Flying Birds now.