The legend returns…and it's all thanks to his kids
Praise be to the gods of music; Phil Collins is dusting off his drums and returning to give us some more of that gravel-toned greatness. Having not put out any music since the 2002 album Testify, Phil has now told Rolling Stone that "the horse is out of the stable and I'm raring to go." What's more, his new found inspiration comes straight from his sons, who at age 10 and 14 can now appreciate what their dad used to get up to…and want to hear more.
"They want to see what their dad does," he says. "They were in nappies when I was last on the road. They love my music and I'd like to take them out so they can enjoy it."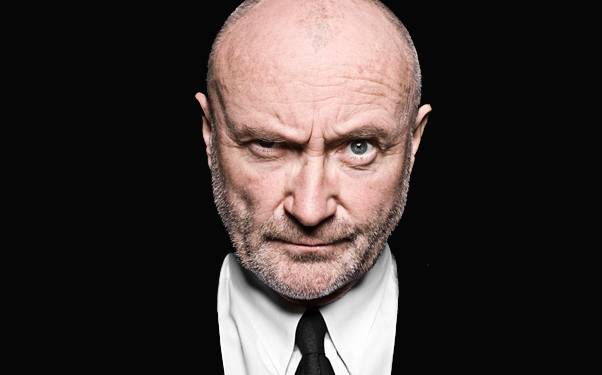 The Genesis hero originally took a step back from his musical career to focus on his family, but in 2008 his world fell apart when his wife left, taking the children with her to live in Miami. "It left me with a lot of time on my hands to think about what happened," he says. "I went through a few bits of darkness; drinking too much. I killed my hours watching TV and drinking, and it almost killed me. But I haven't had a drink in three years."
Phil moved his life to Miami to be with his children – moving into Jennifer Lopez's old house, as you do – which included setting up a rehearsal room in his house for his son's band. He's also building a studio inside the house, just in case he might need to record some new tracks…
January sees the launch of Mr Collins' Take a Look at Me Now campaign, which means a bunch of his classic albums are getting spruced up and re-released, starting with remastered deluxe versions of his 1981 solo debut Face Value and 1993's Both Sides. It's this project that sparked the idea for Phil to get back in the studio: "I got very involved in these reissues," he says. "We even re-shot all the covers, which was my idea. I'm easily flattered. If people rediscover the old stuff and show interest, it would be silly to not make more music."
With a (world?) tour being pencilled in the diary for 2016, and Phil more enthusiastic than ever, it looks very likely that we'll be hearing new music from the man very soon.
However, Genesis fans shouldn't jump the gun – this is a Phil Collins comeback only for now. "Let's start with this [solo] bit first," he says. "I love the guys. I would just prefer to do this first. For now, let's just see how this goes."