Is Ellie Goulding doing the new one? Who knows…
After Adele absolutely smashed it with the last Bond theme for Skyfall, the rumour mill is in absolute overdrive as to which singer will be adding their dulcet tones to Spectre (due for release in November). As this will be Daniel Craig's final outing as 007 – hopefully he'll take those tighty whitey swimming trunks with him – the Bond producers must be planning a great musical send off, but it remains to be seen who will be doing the theme. Ellie Goulding has been dropping some serious hints, having tweeted "Live and let die" a few weeks ago, and then instagramming a shot of herself leaving Abbey Road Studios, which has been the site of several Bond theme recordings in the past.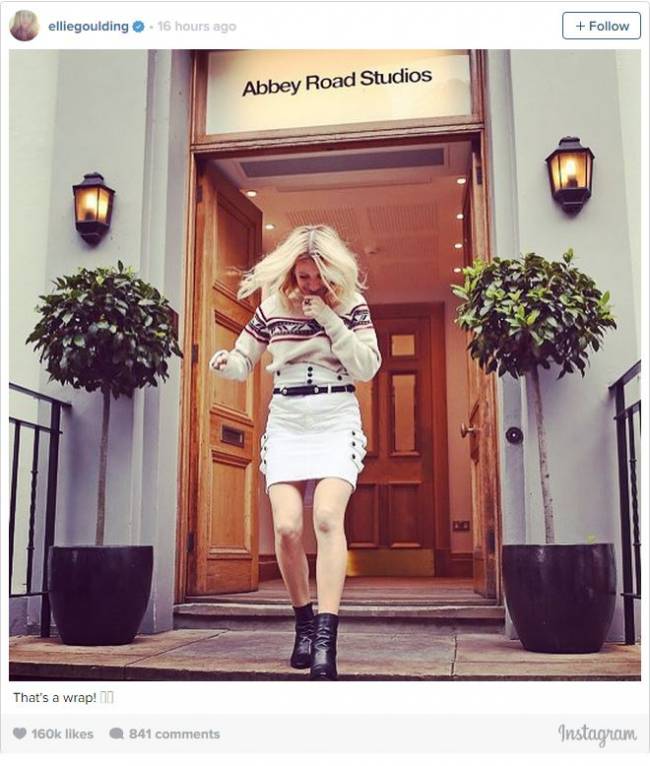 Whoever it is will have a whole lot of pressure heaped on their shoulders; they'll be following in the footsteps of some legendary performers. And some… not so legendary, because the Bond theme has had its ups and downs along the course of 007's 50 year career on the silver screen. Let's cast our mind back over the good, the bad, and the downright strangest Bond themes ever produced.
THE GOOD
Adele – Skyfall from Skyfall
Seeing as we gave her a shout out, it seems only right to kick off proceedings with the South London songstress herself. Classic, classy and suitably stirring, our Adele absolutely nailed it will this theme – she did such a good job that there are still 12/1 odds she'll be doing the song for Spectre, too.
Duran Duran – A View To A Kill from A View To A Kill
Try to watch this without nodding your head/twitching in your chair/busting out some full on air drums, we dare you. Pure 80s gold, this track still stands strong down your local discotheque.
Louis Armstrong – We Have All The Time In The World from On Her Majesty's Secret Service
An oft-overlooked song in the Bond theme rankings, overshadowed by the bombast of Bassey, this romantic little number deserves its place as an all-time great. And not just as every 007 enthusiast's number one choice of first dance at their wedding.
THE BAD
Jack White and Alicia Keys – Another Way To Die from Quantum of Solace
This should have worked, right? Two artists at the top of their game, but somehow Jack and Alicia just didn't seem to gel and the resulting track descends into what sounds like end-of-the-night karaoke over some Bond brass. Let's not even mention that cringe alert line from Ms Keys: "Shoot 'em up/ Bang bang." We can see where they were going, but sadly, this Bond theme just doesn't get there.
Chris Cornell – You Know My Name from Casino Royale
Designed to soundtrack Daniel Craig's dramatic entrance into the world of Bond, there's nothing truly awful about this attempt by Chris Cornell – it just doesn't sound very 007 to us. Cornell's all-American vocals and touches of Spanish guitar don't scream 'suave spy working for MI6'. It's still an alright song though, to be fair.
THE UGLY
Madonna – Die Another Day from Die Another Day
Considering this came from the era when Madonna was actually still on good form (after the electro-cowgirl 'Music' album, before the easily forgotten 'American Life') this is a terrifically bad effort from the former Queen of Pop. Autotuned to the max and with a beat so minimal it's barely even there, we can only make it through the first 30 seconds. Sorry Madge. *shudders*
Whoever has taken up the challenge of soundtracking Spectre – according to director Sam Mendes, the song has been recorded and sounds "great" – be it Sam Smith, Ellie Goulding, Lana del Ray, Ed Sheeran or even Noel Gallagher, all will be revealed when the movie is released on 6th November 2015.