Summer is here!
Are you spending your summer juggling work and childcare, worried about what your teenager will do left to their own devices? The six week summer holiday can be expensive and stressful but one of our jobs as parents is to encourage our children to get out into the world and embrace new experiences.
In an Enid Blyton inspired ideal world, teenagers should be down the park from dawn till dusk living their best lives. Letting your teenagers off the leash though can feel scary (for you and them) and in some cases, you are going to have to push your teen out of the house to try new experiences. It is a tough call, but you can't be there 24/7 protecting your child forever. Sooner rather than later they are going to be out there without you making their own decisions. And YES accidents and incidents are more common in the summer. A broken leg is a rite of passage for many children. But most of us would rather risk our kid getting their feet cut by sea shells or falls from BMXs rather than letting them live sedentary lives until September. Of course there are other more worrying risks, that won't break their bones but might break our hearts that we know our teens have to deal with and we need them to be prepared.
School is out and so should they be.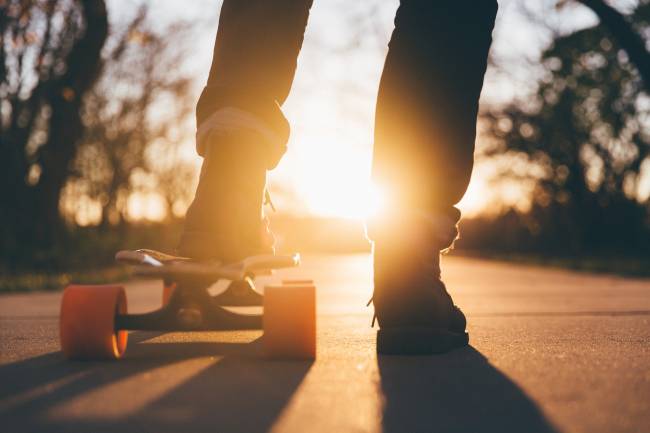 Having your children out enjoying the world safely is the objective. So if you are ready to let your teenager off the leash here is a tool from the parenting team at Fegans to try with your family. If you help your kids to take this approach it could help them manage any potentially risky situation without it getting dangerous or turning into a family argument.
It is called Solution Building
What?
Solution building is a powerful technique. We cannot prepare our children for every type of situation they may face so it is important that we teach them how to think. Parents use solution building tools to work through their own problem situations and to guide their children to think in a solution building manner.
Why?
The better a person is able to use solution based strategy to solve problems, the more socially competent they become. The more competent our child becomes in solving problems the better they will feel about themselves and the more prepared they will be to achieve goals How? Solution building improves with age – but it is never too young to start. We can help younger children by offering alternatives to consider and explain the impact that their choices and behaviour have on others in both positive and negative ways. As they get older we can talk about the alternatives they consider and what the consequences would be if they make any particular decision. Using the solution building process is a great way to see what our choices are and what the consequences might be before we make a decision.
So are you ready to try?
Step one: Help your child to establish the goal
Help your child express the feelings that your child has about the situation they are facing. They need to be able to do this in order to move from looking at the situation as a problem to establishing a goal and looking at solutions.
Ask your teenager some of these questions
• Why is there a problem?
• What do you see, hear or feel when the problem occurs?
• When and where does the problem occur?
• How do others feel about the situation?
• What is your goal for the future?
Next try step two: Help your child to generate alternatives
We have a better chance of coming up with a solution to a problem if we think of as many different alternatives as possible.
• What could you do in this situation?
• What else could you do? What else? What else?
• Who else could you ask for suggestions?
• Do you need to obtain additional information?
Then step three: Consider Consequences with them
Most alternatives have both positive and negative consequences. We can teach our children to weigh all the consequences before accepting or rejecting an alternative.
• Is it safe? Is it fair? Is it workable?
• What will it cost? How much time will it take?
• How will this solution affect me? And affect others?
• What are the short-term/long-term effects?
• What are the positive/negative aspects of this solution?
Step four: Making a decision (compare choices)
It is always better to make a decision than to leave the solution up to chance or to let someone else make the decision. No decision is a decision not to act and to accept the consequences of doing nothing. How do you feel about the short-term/long-term effects? What are the positive/negative aspects of the choices? What is best for you in this situation at this time?
• Make a plan and carry it out
• What are the steps you need to carry out your decision?
• Do you need to practice any steps before carrying them out?
• When will you complete each step?
Lastly step five: Evaluate the results
There is no "failure". If one alternative does not get us closer to achieving our goal then have more information and we can go back to look at other alternatives.
Take time to debrief with your child
• Did your plan succeed in solving the problem/reaching your goal?
• Do you need to do anything else to maintain the solution?
• Do you need additional information?
• Do you need to think through different alternatives?
Use these questions to help your child to find their own solutions to risky situations they might face over the summer.
Next time your teenager is demanding to stay out after dark on their BMX and won't take no for an answer, don't just say no, have a go at getting them to find their own solutions using some of the questions above. Hope it works for you.