DAD.info turns to the characters of OITNB for essential life advice
For those of us obsessed with the inmates of Lichfield Penetentiary, Season 3 of Orange is the New Black has delivered even more genius storylines and bellow-at-the-TV one liners than we could have hoped for. If, like us, you've been binge-watching the hit Netflix series, you'll be impressed by the amazing ways the prisoners have adapted to jailhouse living. Whether incarcerated or otherwise, it's definitely worth taking some life advice from the inimitable inmates of OITNB.
Don't worry, no spoilers.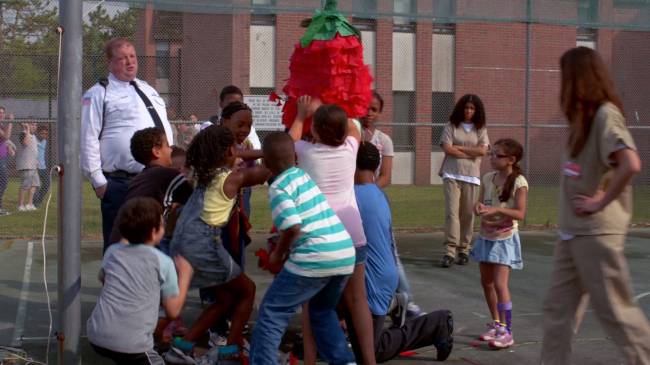 1. If you do a piñata for your kids birthday party, always make sure you do actually put the sweets in, to avoid looks of absolute disgust and outrage from your small ones.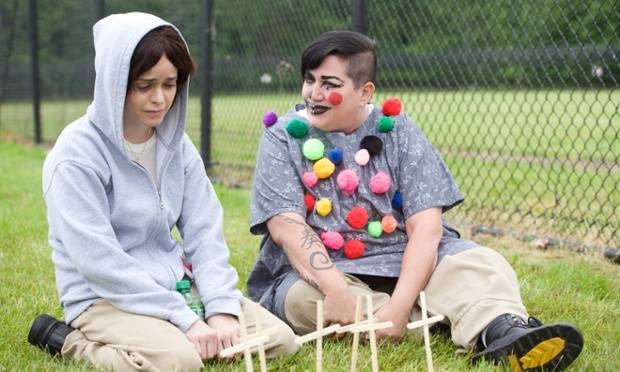 2. A little economics – or rather, Freakonomics – knowledge, will help you navigate the complexities of prison life and is handy for impressing other inmates. Just ask Boo. She knows her stuff.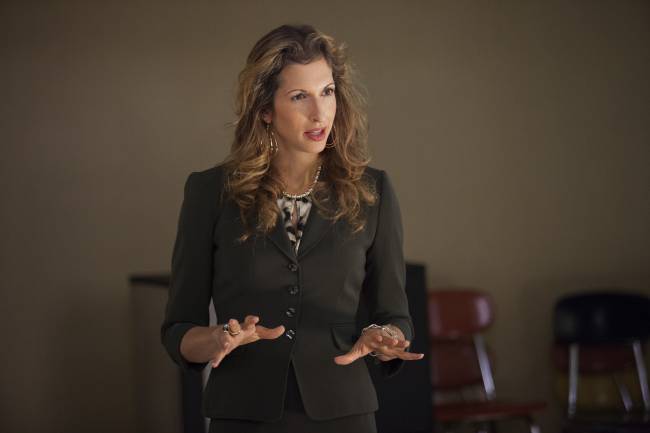 3. An evil boss can come back to bite you, even after they've left the building. Watch out for any sneaky, company-changing decisions a departing senior staff member might 'gloss over' in their handover…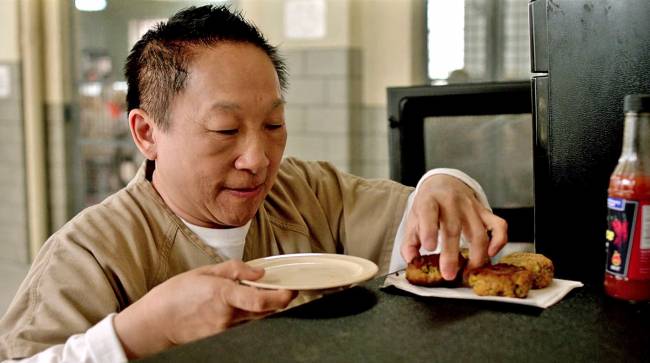 4. Limited on tasty lunch options? Make like Chang and improvise recipes using snacks. It's amazing what you could rustle up with some ramen and leftover peas. Added bonus: the potential 'prison recipes' book deal.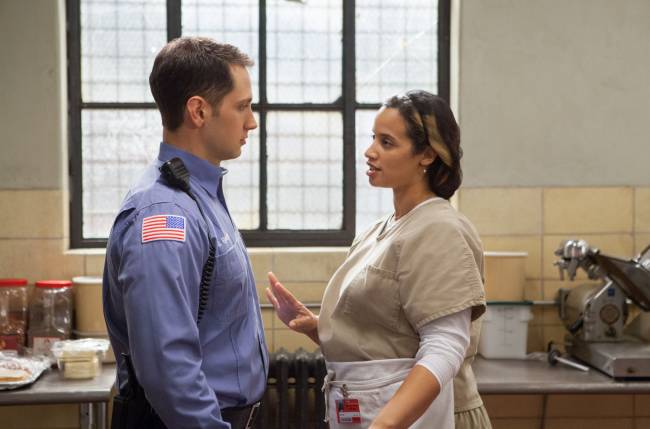 5. If you find yourself a prison guard in a women's prison and you happen to fall in love and get an inmate pregnant *cough* here's looking at you, Officer Bennett *cough*, probably best to stand by your woman, unless you want some of her 'friends on the outside' to come after you. Yikes.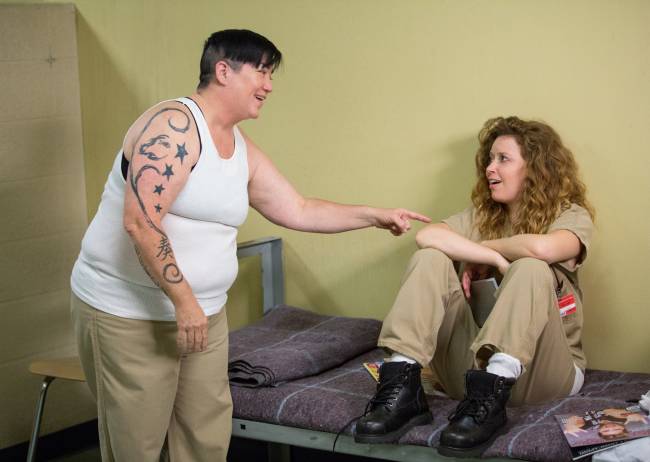 6. Those slightly dodge tattoos you got in your youth might actually help you look well 'ard, should you ever end up in jail. Again, just ask Boo.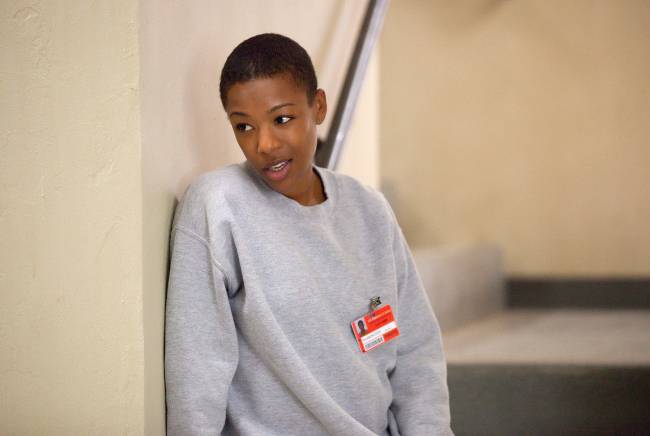 7. While we all love a summer cider, if one of your closest friends expresses concern about your drinking, it might be time to lay off the hooch. Friends know best, even if that's not what you want to hear. Sorry, Poussey.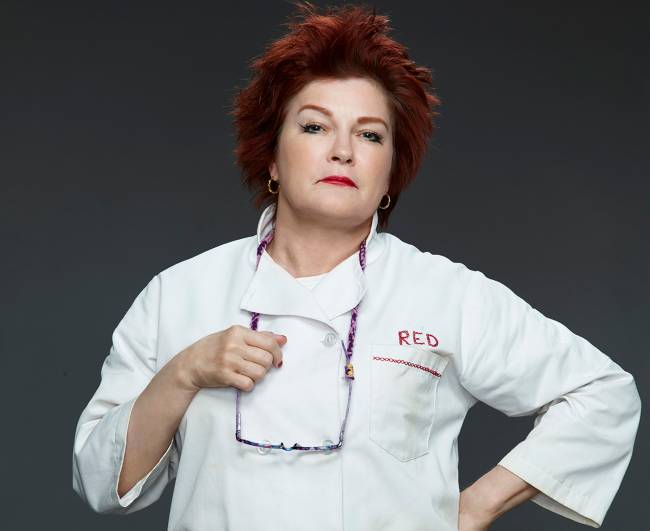 8. At home, at work, or round the in-laws, there's always a solid golden rule to live by if you want to eat semi-decent food for the rest of your life: don't mess with the cook. Especially if she's a scary Russian.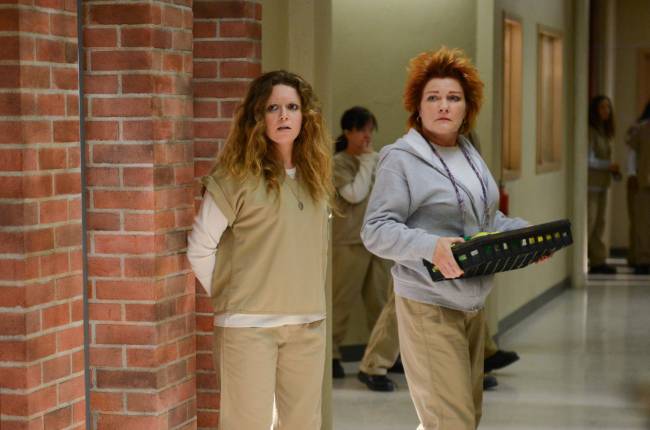 9. The most unlikely friendships can sometimes be the most life-changing.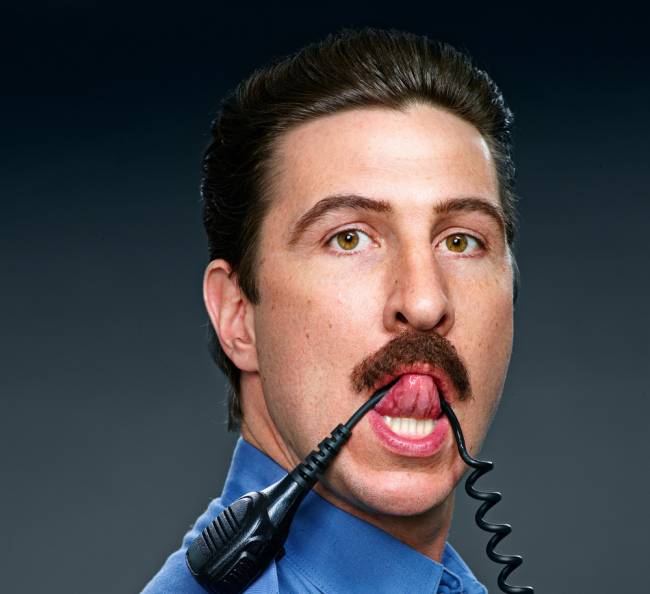 10. Everyone in life deserves an amazing nickname. Even if that nickname is Pornstache.
[All images c/o Netflix.]