Oh crumbs! The rodent returns…(and his mate Penfold, too)
It's been well over a decade since the little guy was on our screens, but everyone's favourite rodent superhero is staging a comeback. Getting ready to entertain another generation, Danger Mouse made his animated return to CBBC this week, with a whole new superstar cast – which makes for essential viewing for the smaller members of your family (and perhaps some of the grown-ups too).
Alexander Armstrong lends his distinctive tones as the voice of the main Mouse, while Stephen Fry steps in as Colonel K, Kevin Eldon takes on Penfold and Shauna MacDoanld plays Professor Squawkencluck. Taking over from David Jason on narrator duties is the inimitable Dave Lamb; that's right, the sarky guy from Come Dine With Me. Dave was extremely excited to be on board for Danger Mouse 2.0, telling The Argus newspaper: "It was just fabulous, because I watched it as a kid – I think everyone my age, in my generation, watched it. It was just such a fabulous show. When you get offered something as iconic as that, you have to say yes.
"I've also got a seven year-old, so I started doing kids' television because of her as it's something she can watch and enjoy. When the chance came along to be a part of Danger Mouse, I grabbed it."
Not that he's picking favourites – actually he is picking favourites – Lamb also commented on the casting of the show: "I really do enjoy Kevin's performance as Penfold. And Alexander as Danger Mouse – he almost is Danger Mouse – it's a brilliant performance. Kevin as Penfold is so sweet, and that high pitched voice – almost everything he says, I enjoy."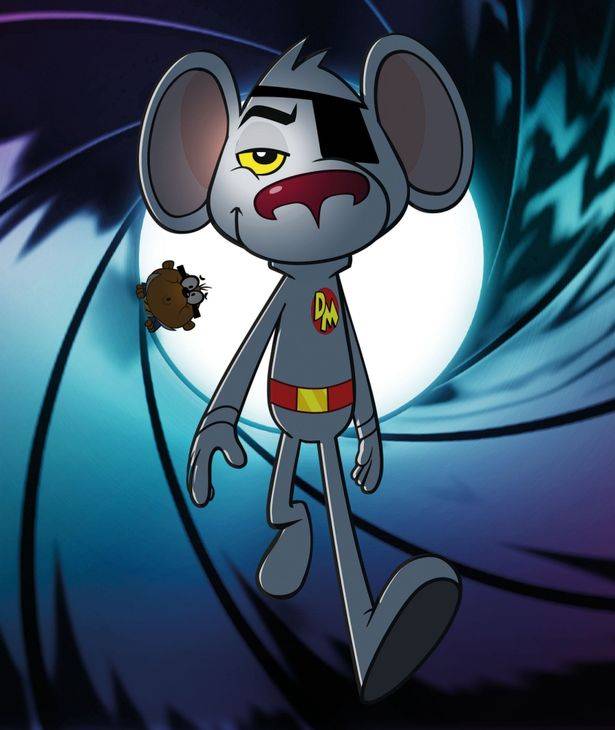 With a narrative to rival the new Bond film, Danger Mouse stunned viewers with a thrilling storyline in the first of the new episodes, which saw him come close to losing his secret agent job after he nearly destroyed London; by accident, of course. Fans can tune in to the series on CBBC and play Danger Mouse games over on the BBC website.