What happens when you cross the Chuckle Brothers with Downton Abbey? Pompidou!
Matt Lucas takes the slapstick silliness of Little Britain and combines it with a dash of Fawlty Towers-esque Englishness in this family friendly visual comedy about a bankrupt aristocrat.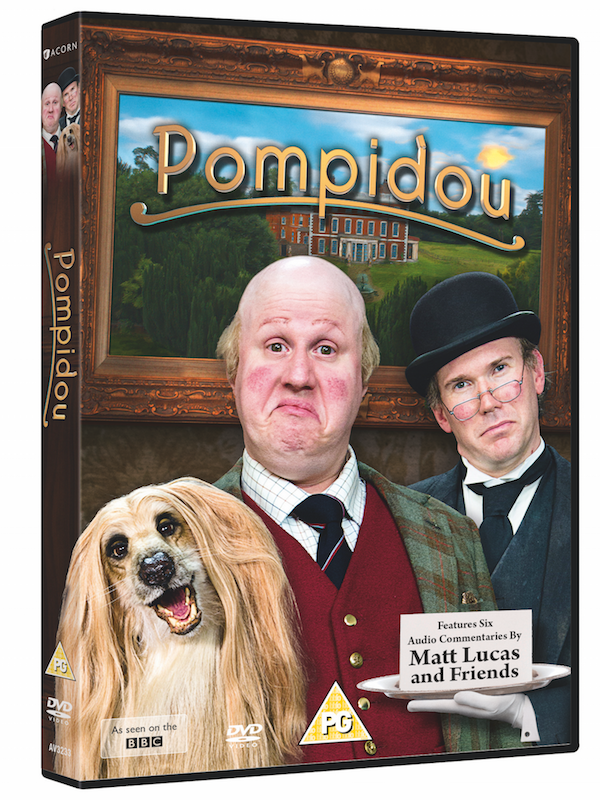 A Netflix original formerly shown on the BBC, Pompidou has just been released on DVD, offering fans the chance to relive some of the accident-prone aristo's daftest escapades. Kept company buy his long suffering but loyal butler Hove, played by The Inbetweeners' Alex McQueen, and his slinky Afghan Hound Marion, Matt Lucas' Pompidou lives in a caravan outside of his crumbling country estate. He's a walking disaster: tubby, pompous and essentially penniless. Pompidou tries (in vain) multiple schemes to try and restore his lifestyle to its former fabulous glory, including playing the lottery, antique hunting and even turning out his cupboards to host a jumble sale. But poor Pompi just doesn't seem to have any luck!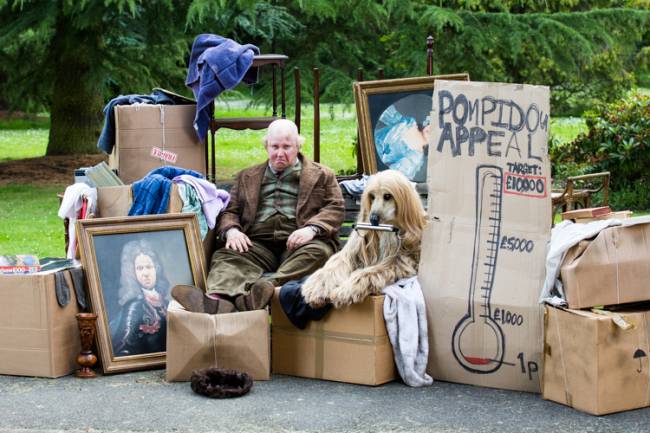 Containing no dialogue, Pompidou relies on visual comedy and true slapstick for laughs – making it ideal for watching with the younger members of your family, who will no doubt be tickled by Pompidou's Mr Bean-style gags. Matt Lucas has explained that he wanted to adapt his already very popular – albeit outrageous – brand of humour for a younger audience. "Little Britain and, to a lesser extent, Come Fly With Me were sometimes quite rude, but actually they were popular with kids. We wanted this show to be as inclusive as possible," he says. Although both the storyline and style contain elements of classic British sitcoms, Lucas insists that it still has the contemporary edge viewers would expect. "It feels traditional to me, in that it's for the family and could play earlier than most of the stuff I've done before. It's quite broad in performance style too. But I hope it has the pace of modern comedy."
Fellow cast members include Roy Barraclough (Coronation Street), Bella Emburg (The Russ Abbot Show), Jane Asher (The Mistress) and Eastenders legend Anita Dobson, while the show itself is the brainchild of Lucas, Julian Dutton – the man behind Alistair McGowan's Big Impression – and Ashley Baker, who previously collaborated on The Matt Lucas Awards.
Pompidou is available now on DVD.