If you were a kid of the 80s and 90s, you'll remember The Jetsons. They were on our screens around The Flinstones era, hovered around in space ships and lived in sparkling apartments in the sky. And chances are, you had a crush on their daughter Judy…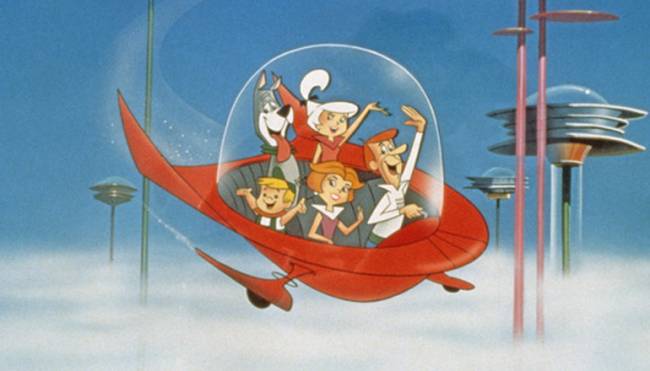 Well, we have great news! Warner Bros have just announced they are bringing back our favourite space-age humans for a big screen animated movie. *high five*
The original TV series was set in 2062 and told the story of George Jetson, his wife Jane and their kids Judy and Elroy. They also had a robot, Rosie. And together, they were a bubbly, happy family – with George only losing his temper when Judy was caught flirting with a nearby teenage boy. The film, Jetsons: The Movie did pretty well when it was released in 1990 too, and with a few retro shows making a comeback this year, it seems Warners have made a mighty good decision.
Although many of us may remember The Jetsons from the 1980s, the who, in fact, made its first appearance in 1962 on ABC – but only became a huge hit twenty years later.
And the even better news? This is one flick that you'll enjoy as much as your little one. So keep an eye peeled here for the release date – and we'll let you know when to book your early bird ticket.