Unless you've been hiding under a rock for the last few weeks, you'll know that tonight, there's a tiny little telethon going on. Yep, it's that time of the year when our favourite household names make a fool of themselves in the hope you will part with cash for a good cause. AKA Red Nose Day or Comic Relief…
Now, we all know watching five hours of pointless celebs doing pointless tasks can get a bit tedious, as can the endless pleas for money. So why not ditch the sofa for the evening and get involved in your own fun for Red Nose Day. The kids will love it, the missus will love it – and *whispers* you might even love it.
The fact is, Comic Relief helps over 2,100 projects across the UK and over 330 in 50 other countries. Which means, it's a worthy cause to be helping.
So go on, get involved:
Make your face funny for money
Download an official funny face kit and get silly with the provided comedy masks and stencils. Then take a selfie and text 'funny' to 70011 to donate £1. The reply message will provide you with a link where you can share your photo and perhaps even get a live mention from Lenny Henry.
Get cooking
Well, baking – The Great Comic Relief Bake Off has been taking place over the last four weeks and tonight, the winners will be crowned. But forget that, why not get the kids involved and get baking in your own kitchen. Then get the missus to give you her best Mary Berry impression. Don't forget to donate as you bake and share your hard work on Facebook.
On the high street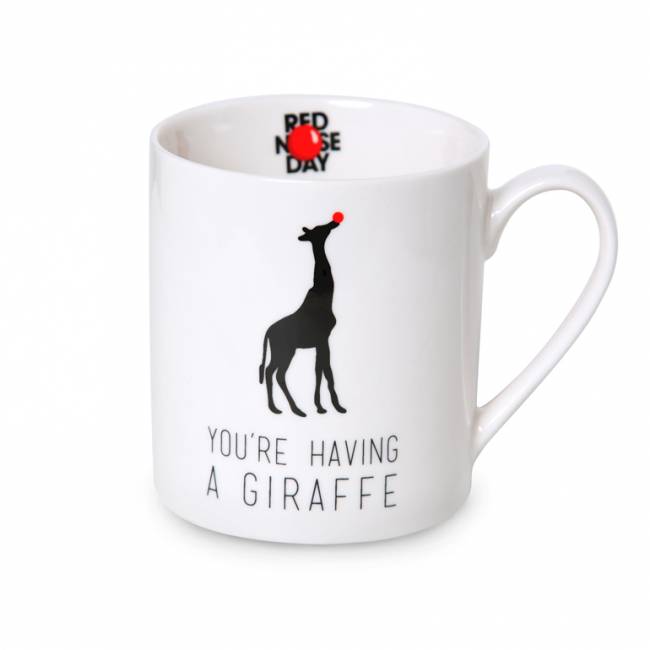 TK Maxx are rolling out some kids' (and adult) t-shirts to celebrate the big day. Starting at £5.99, they're pretty bargainous and look quite cool too.The £3 'You're having a giraffe' mug isn't too shabby either.
Find out more at comicrelief.com