Turn your smartphone into a bartender, expert chef, quizmaster or TV guide. Just what's needed for the festive season
If ever there's a time to be lazy, it's Christmas. There's no work to be done, and we all just want to put our feet up as much as possible. This handpicked selection of apps is designed to help you do just that.
Our collection will guide you through the essentials of Christmas-time, from apps that show you how to make something drinkable from the dusty bottles at the back of your drinks cabinet through to those that can help you plan out the entirety of your Christmas telly viewing. Grab a mince pie and get downloading…
Drinks
Christmas is no time to be abstemious; that would leave you nothing to do with dreary January. So if it's a drink you fancy but you've had enough of mulled wine and Santa's leftover sherry, your eyes may wander to the drinks cabinet. Yep, it's Christmas cocktail time! Mixology (iOS and Android) has a 'random drink' feature which could prove to be fun/trouble (delete as applicable) but it's best for its 'Liquor Cabinet' option. Tell the app which spirits you have to hand and it will suggest any cocktails that you're able to make. Cocktail Flow (iOS, Android and Windows Phone) is another good option with similar features.
TV guides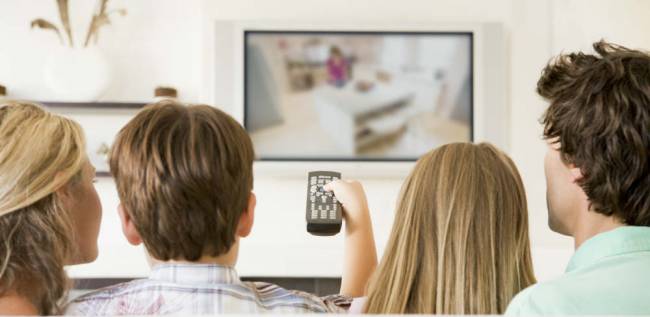 Even in these digital days, the bumper edition of Radio Times remains a Christmas tradition in many households. Oddly, however, RT hasn't yet branched out into having its own app, so if you want to keep tabs on your TV viewing via your smartphone/tablet, you'll need to look elsewhere. TV24.co.uk TV guide (Android and iOS) is a nicely designed and easy-to-use option that customises the channel listings depending on your TV service provider. TV Guide (iOS and Android) is right up there as well. Its channel grids are well laid out, with listings displayed for the next seven days. A nice touch is the ability to stream some channels straight from the app – handy if a relative has hijacked the main TV.
Puzzles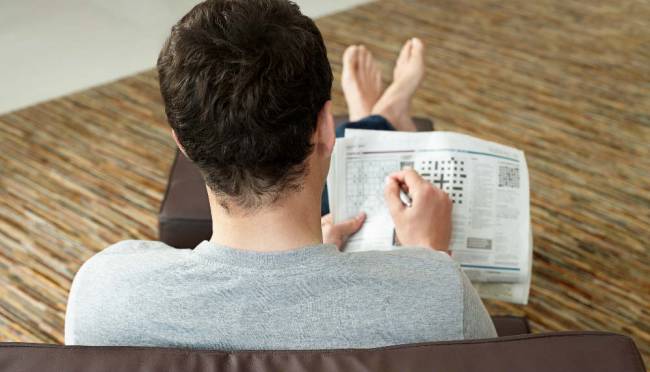 It's a strange kind of masochism that drives us to attempt quizzes, puzzles and brainteasers at a time when our minds are at their most befuddled from over-indulgence. Still, if your cognitive powers can battle through the fog of figgy pudding and too much brandy butter, you'll find plenty of apps to test your wits against. A good cryptic crossword is a guaranteed test of the grey matter, and Cryptic Crossword (Android or iOS) offers 141 such puzzles, along with a handy 'cheat' function should it all get too much. If that sounds too taxing, Crossword (Android) offers a more straightforward puzzle with a variety of difficulty levels. Nummber-crunchers should try Sudoku (iOS) while QuizUp (iOS and Android) is ideal for kicking off a Christmas evening quiz session.
Cooking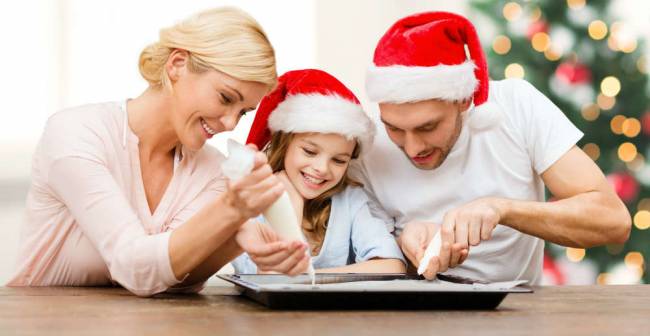 No matter how much they're looking forward to Christmas, kids will undoubtedly get bored at some point over the break. Keep them busy with the Great British Chefs Kids Christmas app (iOS). The idea is that all the recipes included can be tackled by all the family, so you can get everybody chipping in with the prep work for Christmas dinner: win, win. If you're looking for unusual recipes to liven up your Christmas cooking, MSN Food & Drink (Android or iOS or Windows Phone) has thousands, culled from all the top cooking sites. Perfect Christmas Dinner (iOS) is an app that focuses purely on that one meal – helping you get it right despite the stress. And for afterwards, Love Food Hate Waste (iOS or Android) will give you some ideas for the leftovers.