Most of us will have a great memory of a ferry trip from our younger days, and remember the excitement of boarding the biggest ship you've ever seen, set to whisk you away to a new, magical land… even if that new land is Calais, a little over 25 miles away.
There are wonderful ferry routes linking some of the planet's most picturesque places, offering the chance to twin your holiday destination with a second new region to explore; or simply escape for a day once you've exhausted the local attractions where you're staying.
And with our list of some of the world's most scenic ferry routes, we can guarantee your journey will be just as thrilling as the destination…
1. Nice to Bastia
Sparkling in the southern Aegean Sea, around 200km southeast from Greece's mainland, lies the island of Santorini. Known for its dazzling white buildings with striking blue roofs, perched high on the cliffs, the island also boasts a beautiful red, sandy beach.
From here, you can jump on the ferry to Piraeus, the main port of the Greek capital, Athens. Take the short drive from the ferry terminal into town, and you'll find yourself transport back in time to the heart of ancient Greece, as you explore the Acropoils, and discover the ancient treasures housed in the National Archaeological Museum.
Length of crossing: Around four hours and 40 minutes
Price: Return ferry crossing starts from £113 for two, travelling as foot passengers
5. Mykonos to Santorini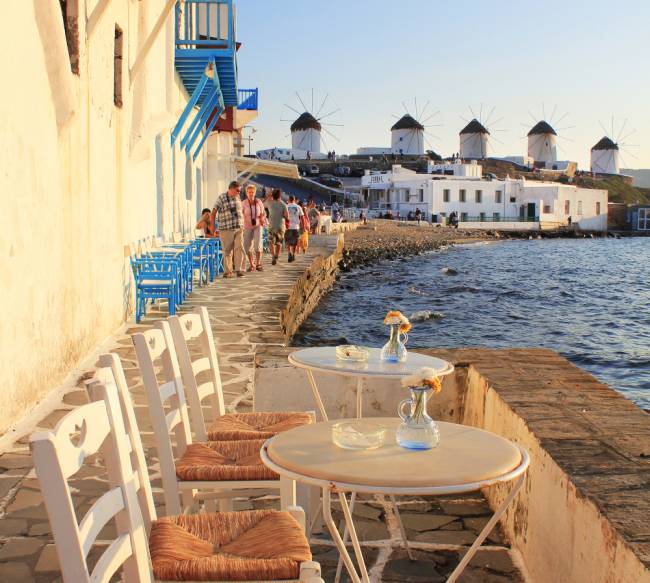 What could be better than island hopping around the Aegean in Greece? Start your holiday on the Greek island of Mykonos, enjoying its golden-sand beaches and wandering around Chora, a stunningly picturesque Cycladic town with a maze of tiny whitewashed lanes gathered around its harbour.
Then catch the ferry across the azure sea to Santorini for more sun, sea and volcanic sand beaches.
Length of crossing: Around three hours and 15 minutes
Price: Return ferry crossing starts from £180 for two, travelling as foot passengers
6. Barcelona to Palma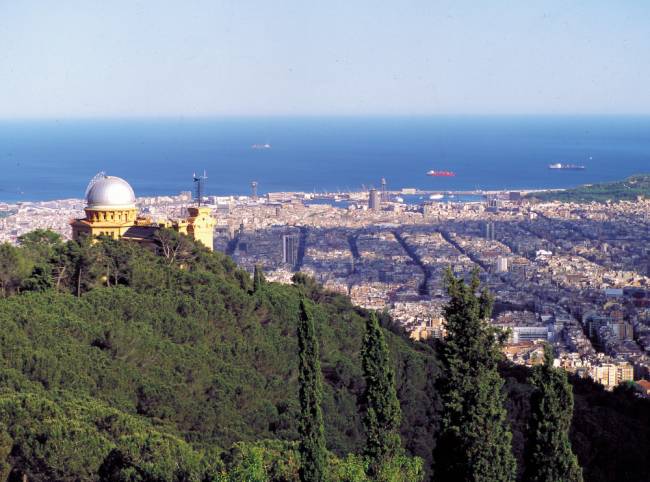 Barcelona has a unique blend of Catalan culture, distinctive architecture and lively nightlife. Located on the eastern coast of Spain, it boasts several lively stretches of sandy beach just a stone's throw from the city centre, and enjoys fabulous weather almost all year round. Tear yourself away from your towel to discover some of the incredible monuments of architect Antoni Gaudí, including the incredible cathedral, La Sagrada Família and the fairytale-like Park Güell.
A ferry trip will take you to Palma in Majorca, an island lying east of Spain's mainland in the Balearic Sea. The island's cultural hub, Palma has a wonderful Old Town with a maze of narrow streets to explore, while gold and white beaches fringe its coast.
Length of crossing: Around eight hours
Price: Return ferry crossing starts from £135 for two, travelling as foot passengers
7. Ibiza to Formentera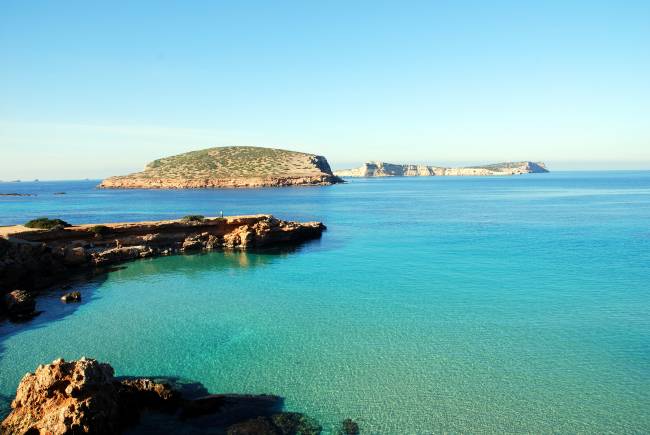 Renowned as the party capital of Europe, Ibiza has much more to offer than just its nightlife. With 100 miles of coastline and 50 beaches, it's easy to escape the crowds, and with some wonderful private villas on offer, the island makes a great family getaway.
While you're there, be sure to make the short hop across the Mediterranean Sea to the peaceful little island of Formentera. The smallest of the Balearics, Formentera is known for its long, sandy beaches and dunes, and it's the perfect spot to snorkel and sail.
Length of crossing: Around 30 minutes
Price: Return ferry crossing starts from £63 for two, travelling as foot passengers
8. Copenhagen to Oslo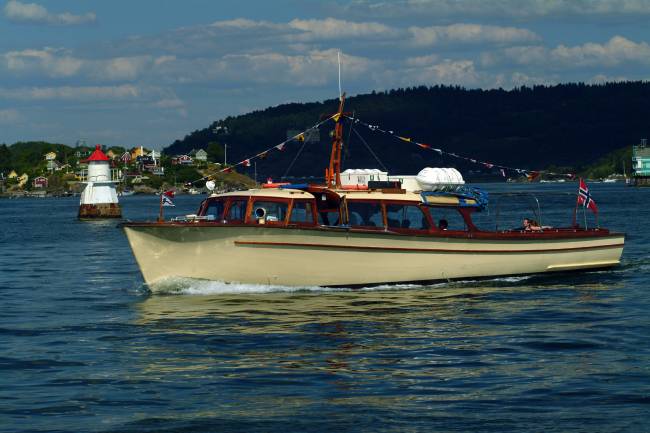 Taking a ferry between Copenhagen and Oslo is a great way to explore two diverse Scandinavian capitals.
Funky Copenhagen, the capital of Denmark, has great restaurants and nightlife, plus an old harbour and some charming canals, perfect for a boat cruise. Meanwhile Norway's capital, Oslo, is known for its multitude of green spaces and fantastic museums, offering visitors the chance to learn more about the Viking and Sami cultures.
Length of crossing: Around 17 hours and 15 minutes
Price: Return ferry crossing starts from £139 for two passengers
9. Stockholm to Mariehamm (Aland)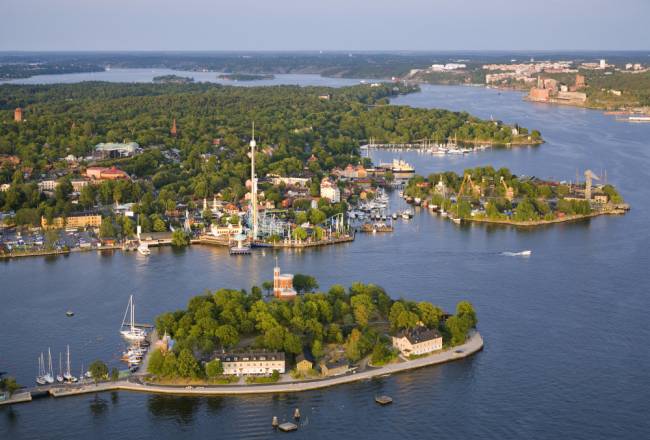 Another Scandinavian route to make our top 10 list is Stockholm to Mariehamm. One of most beautiful large cities of the world, Stockholm is home to three of Sweden's UNESCO World Heritage Sites; Drottningholm Palace, Skogskyrkogården (The Woodland Cemetery) and Birka. After exploring Stockholm, take a short ferry trip to Åland Islands in Finland. These tranquil islands are great for nature-lovers, and offer breathtaking views across the Gulf of Bothnia and the Baltic Sea.
Length of crossing: Around five hours and 30 minutes
Price: Return ferry crossing starts from £86 for two travellers
10. Picton to Wellington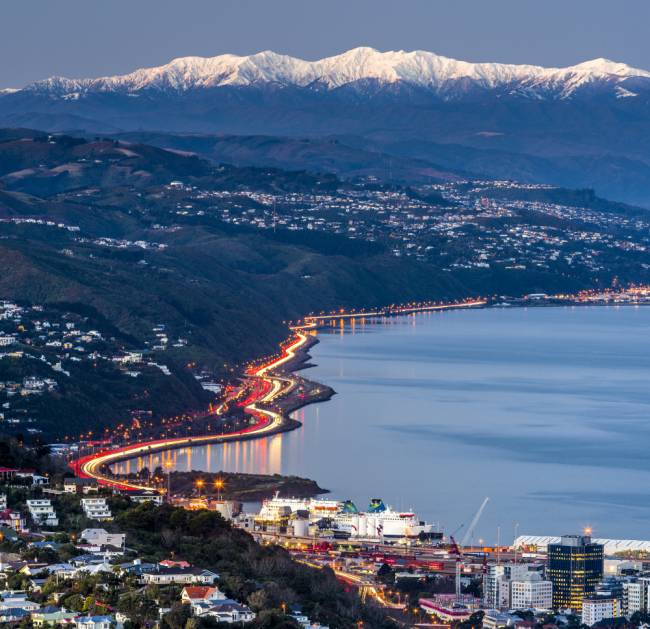 Located in the north-east corner of New Zealand's South Island, Picton is a picturesque seaside town, surrounded by temperate rain forests, bursting with unique wildlife. Once you've had your nature fix, hop on the ferry to the capital Wellington, located on the southernmost point of the North Island, for some entertainment city style, with great restaurants, a waterfront promenade and the world-famous Weta Cave, where movie magic for films like The Lord of The Rings is weaved.
Length of crossing: Around three hours and 10 minutes
Price: Return ferry crossing starts from £264 for two, travelling as foot passengers
Direct Ferries the one-stop shop for ferry travellers, offering a quick and easy way to browse, compare and book thousands of scheduled ferry crossings to and from virtually any ferry port in the UK, Europe and further afield. The Direct Ferries website offers a comprehensive list of ports with detailed information on routes and destinations, allowing travellers to find the cheapest and most direct ferry crossings. Passengers are not only able to compare routes but also work out the easiest way to reach their destination by sea, making family travel affordable, simple and stress free. For more information and to book, visit Direct Ferries at www.directferries.co.uk