It's 31 December and time for us all to look back at the past year and take stock… and then put together arbitrary lists of everything from best albums to our favourite selfies to post on Facebook.
Never one to miss such an opportunity, DAD.info's narcissistic Travel Editor, James Draven, brings you his personal best travel experiences of 2014, as well as some of his worst ones and the lessons they've taught us
Best customer service
Though there may only be four stars by the door of the Vida Downtown Dubai hotel, the service is certainly five-star. Not only did I find a printed out witticism pertaining to a post on my Twitter timeline in my bedroom on check-in, but upon returning to my room one night, on the eve of my birthday and check out date, I was greeted by a bottle of champagne on ice, alongside a chocolate birthday cake so rich and delicious, Nigella would have blushed. If only she'd been there to do so, my birthday would have been perfect.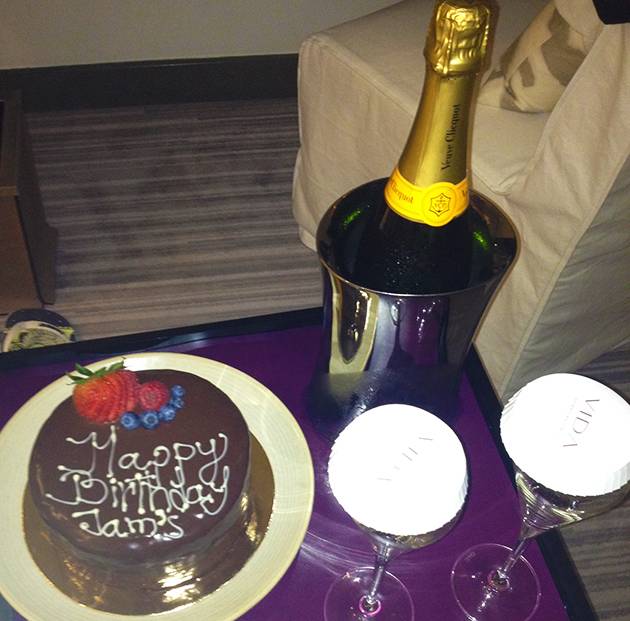 These people know how to look after their guests, even if they're not sure how to spell James. It's only the fractionally smaller room sizes that keep this place from earning that extra star, because the décor, service and facilities are fantastic.
Worst customer service
Australia is yet to catch up with the USA, UK or even Europe when it comes to painting on a smile and welcoming guests. Though there are several exceptions, one frequently has to lug ones own luggage to third floor rooms, and shrug off abrupt attitudes.
Recently however, on Boxing Day in central Australia, at a five-star hotel that shall remain nameless, I experienced the worst service I've ever had, let alone in 2014.
All had been going pretty well until a tour company mix-up on what was supposed to be my check-out date, meant my unpacked bag remained in my room after it should have been vacated. The tour company eventually contacted the hotel, explained the situation, and dutifully booked me in for an extra night, at their expense, but cleaners still entered my room and randomly stuffed all of my clothes, toiletries, and electricals, into my bag and ejected it from the building. Dirty and clean clothes were mixed together, my toothbrush thrown in with my shoes, chargers bashing about alongside shampoo bottles, as the whole thing was shaken around like a backpack-shaped tombola of sand, sweaty socks, and shower gel. To top it all off, their staff even saw fit to take a pile of my paperwork and throw it away! I never saw that paperwork again, and I'm not sure the hotel staff even looked for it. They were certainly not nearly apologetic enough and on checkout I found they'd overcharged me for the extra night as well as meals. A member of reception staff even casually dropped the F-bomb right in front of me at one point. Classy.
What has this taught us? Always use your room safe; always check your bill.
Best eco-lodge
The sprawling megalopolis of Sao Paulo, the largest city in the Southern Hemisphere, is ironically the usual point of entry to Brazil when visiting the country's ecotourism hub, Bonito. It seems an inauspicious start to a wildlife-watching holiday and many choose to transfer straight through to Campo Grande's airport without stopping.
One of the most impressive eco-lodges in Brazil however, SPAventura, is located on Fazenda Morros Verdes (Green Hills Farm), just 45 miles away in the green belt of São Paulo, amongst rolling hills of lush Atlantic Forest
The organic food served in the SPAventura's restaurant is all either grown on site or sourced from the local, entirely organic farms of the Ibiúna area; electricity is generated on site with solar panels; they make their own organic toiletries from their herb gardens; sewage is biologically treated with digesters… the list goes on an on!
This staggering commitment to sustainability extends to the company's most valuable natural resource too – it's staff. SPAventura has built a school on site for the benefit of the workers' children, which provides an incentive for staff to stay (and longevity means better quality of service when coupled with ongoing training), and means the next generation are learning about environmental issues and initiatives from a young age.
Add the fact the place has its own network of zip-lines, forest walks, kayaking and swimming in the lake, its own stables for horse riding experiences, a brand new multipurpose sports complex and gorgeous timber chalets, each with a balcony overlooking the verdant forest canopy, and this luxury lodge outside of the city makes a very appealing alternative to a cement stay in São Paulo. In fact, ironically, the only thing they don't have is a spa!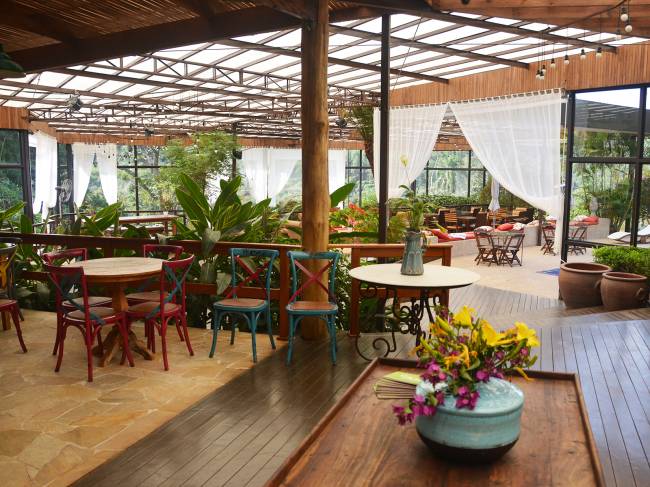 Worst eco-lodge
Practically every hotel that doesn't want to spend money on anything from central heating to washing powder and water rates claims to be an eco-lodge these days, as if urging me to keep using the same old towel for days on end is enough to say they're doing their bit for the environment.
I'm certainly not singling them out, but my most recent experience of this was in POP! Hotel Kuta Beach, in Bali, where their contribution to saving the planet appeared to include making my air conditioning unit barely functional, thus keeping my trendy capsule room at constant sweatbox temperature; having pathetically weak showers and toilets that didn't flush properly, doubtlessly in a bid to save water; and putting a big sticker on the elevator doors, reminding me to look after Indonesia's dwindling orang-utan population (it's not me wiping out their habitat!).
What have we learned from this? Too many hotels are labelling themselves as eco-resorts: let's start checking their green credentials before booking.
Best hotel arrival
There's only one way to get to Delta Dunes: by boat.
After a long drive through the Kenyan bush and a stop-off at a makeshift bar for drinks at sunset, we arrived on the banks of the Tana River Delta at night. As the small speedboat cut through the water, the bioluminescent foam around us and in our wake actually glowed, eerily beautiful in the darkness. Our vessel pulled up at a wooden jetty on a beach of golden sand, solely illuminated by the crackling bonfire around which we reclined on cushions with more warming welcome drinks. Our evening meal was served here on a 12-foot long dining table, before we retired to our barefoot luxury villas, constructed out of driftwood, tusk and stone. Mind blown.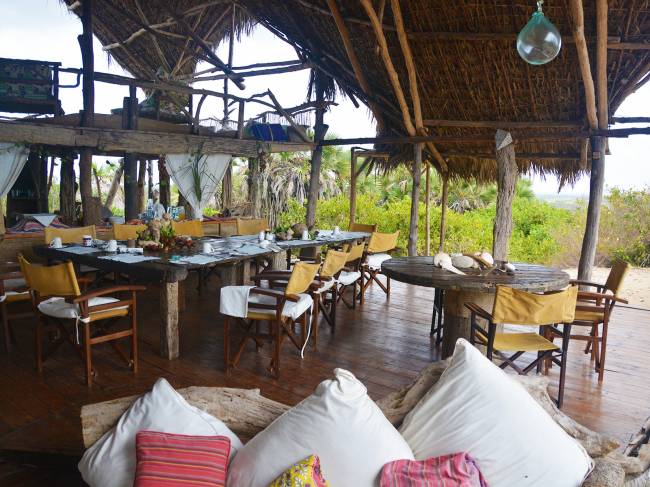 Worst hotel arrival
Kuta in Bali is awful.
As soon as I arrived there, I wanted to leave. When the place is not full of Australian kids on 'schoolies' (a week-long holiday of drunken excess after high school students' final exams), it's still crammed with hawkers, tat shops, and sex tourists.
Fortunately a tour company across the street from my hotel, aware of my time restrictions, offered me a day-long trip visiting some of southern Bali's best sights, before dropping me off in the far more agreeable town of Ubud, home to rice fields, cultural dances, Hindu temples, and yoga hippies.
I paid my deposit and arranged to meet my driver at my hotel's reception in an hour's time, while I packed my bag and eagerly made preparations.
My chauffeur turned out to be an irritable taxi driver, roped into taking me on the tour, who instantly berated me for not contracting him directly, because he'd lost commission to the tour operator. He then went on to complain that he was not being paid enough, was hungry and tired, despite it being just after lunchtime, and informed me that I should skip the tour and pay the same price for a direct transfer to Ubud. He also demanded that I buy him meals and drinks throughout the day, and when he did drop me off at the utterly terrible Garuda Wisnu Kencana Cultural Park (an over-priced tourist trap featuring brand new, hollow statues of a few Hindu deities, and not a lot else), and then later at the thankfully fantastic Uluwatu temple – rather than show me around the places, he instead belligerently zoomed off in his car to find a quiet place to sleep, which made him quite difficult to find at the end of my sightseeing.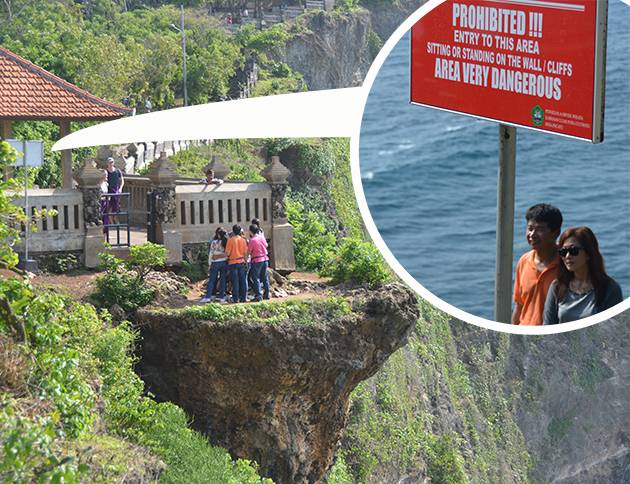 After telling me off for spending too long soaking up the atmosphere at the breath-taking Tanah Lot temple, he drove like a maniac all the way to Ubud, ranting all the way that he wanted to go home and demanding more money than he'd already accepted for the trip, before eventually dropping me and my luggage about half a mile downhill from my B&B. I was so pleased to get away from him, I practically enjoyed lugging my bags to the hotel, sweating in the 90 per cent humidity.
What have we learned? Don't take a taxi ride with this man: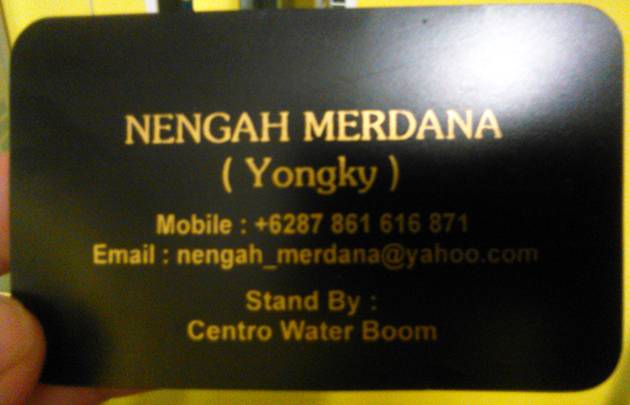 Best tour
This year, I've got amazing tour guides to thank for experiences such as sniffing out grizzly bears in the woods, coming eyeball to eyeball with lions in the Masai Mara, hunting down Komodo dragons, swimming with dolphins and manta rays, seeing orcas in the wild (where they belong), and being splashed by breaching humpback whales. It may seem strange then, that the one where I swam with dorado fish is the one that sticks out in my mind.
The small city of Bonito, around four hours by road from Campo Grande International Airport in southern Brazil, is like the Disneyland of ecotourism with more than 30 tours in and around the area and my personal favourite is the Rio del Prata ecotour.
A short, verdant, forest trek leads to a river snorkeling adventure unparalleled elsewhere. Owing to the large amount of calcium carbonate in the waters, which acts as a natural filter causing impurities to sink to the riverbed, the Rio Olha d'Agua is among the most transparent in the world. This incredibly clear underwater view offers a staggeringly beautiful insight into a subaquatic ecosystem of natural springs, gnarled tree roots and the plethora of weird and wonderful fish that populate these warm waters.
Floating languidly downstream under a canopy of trees, watching monkeys swing, and huge butterflies and exotic birds flit from branch to branch above the water, and then sinking my head below to watch the huge dorado fish as the current gently bobs me along above them, is a moment of pure serenity I'll long remember.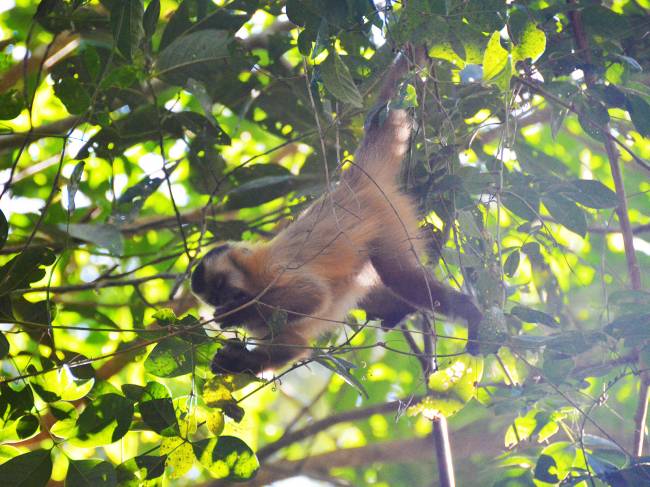 Worst tour
Arts and crafts are all very well and good, and I'm sure those involved with felting derive enormous pleasure from the process of creating both art and clothing from matted sheep's hair (OK, OK, wool – call it what you like), but to be completely honest with you, I'm not a fan.
I'm either too young or was too hopped up on fizzy drinks to have fond memories from my childhood of hours spent creating Fuzzy Felt farmyards. If it didn't transform into a killer robot from another planet, I really wasn't interested, and felt is now forever lodged in my psyche as nothing more than a rubbish Christmas present.
So I found myself struggling to feign interest during a visit to a felt-maker's workshop in Finland this year. During the hours I spent there I was shown how wool is compacted into felt, made into clothing and wall hangings, and… well, I don't recall much of the rest of it, but I'm still rather cross with my companion for asking enough questions for the visit to drag on for about two hours.
What have we learned? Always have an exit strategy.
Favourite destination of 2014
This year I've spent my precious time visiting Kenya, Finnish Lapland, southern Brazil, British Columbia and Alberta in Canada, Dubai, Western Australia, Indonesia, and Australia's Northern Territory for you lot. It's OK; you don't have to thank me. I'm just doing my job; I'm no hero.
Picking a favourite from these amazing, diverse destinations would be like trying to choose between your children (NB. Do NOT tell your children which is your favourite), and they all offer something so unique and special.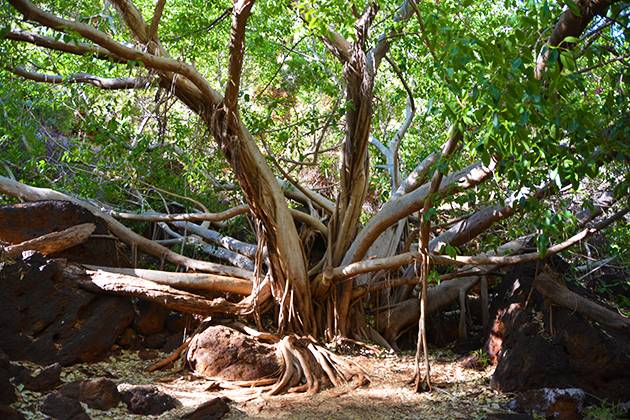 I will therefore go with my biggest surprise. Before visiting, I'd always thought of Australia as a gap-year backpackers' destination, full of white Europeans living in a hot country alongside gigantic spiders. Western Australia's swathes of untouched beaches, pockets of Aboriginal culture, incredible vineyards and flourishing foodie scene completely blew away my expectations. Whether it be watching dolphins, whale sharks, manta rays and humpback whales off Ningaloo Reef, or hiking through the spectacular, geologically gorgeous gorges of Karijini National Park, these magical moments in WA have forever won a place in my heart.
Australia also got two bites of the cherry, giving it something of an unfair advantage over the other amazing places I've visited this year: I returned to the Northern Territory, where I had the chance to explore Kakadu National Park and become enamoured with Arnhem Land. I then rounded off the year with my first skydive, against the spectacular backdrop of Uluru (Ayers Rock) on Christmas Eve, which I'm sure will contribute to making Australia my most memorable destination of 2014.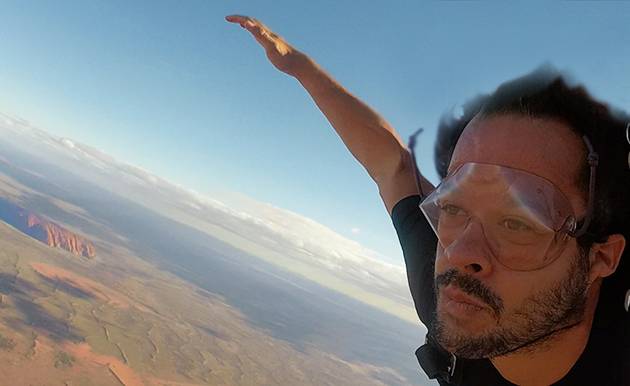 And while you're here and I'm writing lists…
I rather liked Royal Blood's debut album.