DAD.info's Simon Harris heads to America's Sunshine State with his family, and discovers that when it comes to Florida, there's no need to take the Mickey…
Heading to Florida with the kids? Yay! Orlando, of course? Er, no….
Say whaaaat?? I know, I know, but believe it or not, there is life outside of Disney when you visit Florida. And Fort Lauderdale is a great place to start.
Huge beaches with that soft, warm sand that your feet just sinks into and makes you sigh. Challenge the kids to knock up the perfect Cinderella sand castle while you sit back and enjoy the view of that blue, blue ocean and your own magic kingdom.
Deerfield Beach, Dania Beach, Hollywood Beach… They've got it all. Kayaking, swimming, volleyball, surf lessons, biking or blading along the Boardwalk, fishing, snorkelling and exploring the living coral reef. Hallandale Beach has racing, golfing and casinos, so there's a little something for us dads too.
Fort Lauderdale is known as 'the Venice of America', so make sure you get out to explore those beautiful, calm waterways. Take your pick from water taxis, riverboat cruises or even gondolas. Feeling adventurous? Flyboard it – and glide through the water on your own little board after a simple lesson. Good luck, 'gator meat*.
We took the Jungle Queen Riverboat along the Intracoastal, picking out which mansions and yachts we'd like to have along the way. The tour also took us to a tropical island, so we could check out alligators, monkeys, lemurs and all kinds of exotic birds.
Bluefoot Pirate Adventures is great for some silly fun. I don't care how old you are, you're going to love dressing up (as a you-know-what), hunting treasure and – best of all – soaking the rival pirate ship with water cannons. Arrggghh, me Hearties!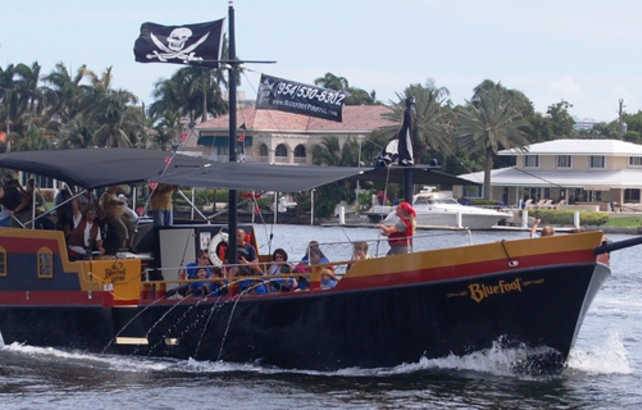 After a trip to Butterfly World (10,000 of them fluttering about and landing on your head… butterflies, not kids) and an airboat ride in the Everglades to spot more alligators and some panthers, the kids are going to be saying, "Walt who?!"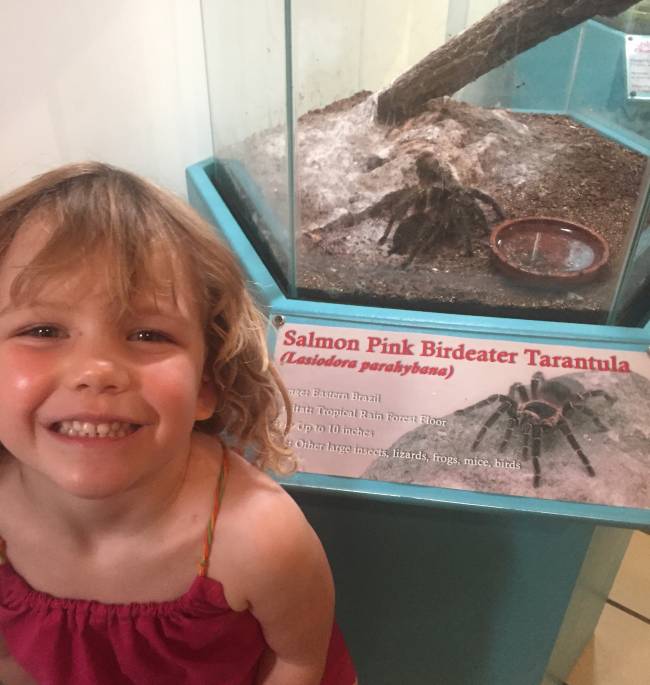 And if you want a break from all that sunshine, beach, wildlife and blue skies (Huh? Really?) then there's plenty of hands-on fun at the Museum of Discovery & Science, or catch a film at the five-storey 3D IMAX screen.
We stayed at the Pelican Grand Beach Resort in Fort Lauderdale. A truly family-friendly, grand hotel, with a safe, private beach. The shallow, clear water makes it ideal for parents to relax. Buckets and spades and other toys are provided, and there's even free sunscreen on hand at the beach and at the pool, so no excuses for burnt shoulders and noses. Their pool is shallow with a gradual decline, so it's the perfect place to play with any toddlers – and you can mix up the water fun with a tour on their lazy river, sitting in your rubber ring. It's slow and relaxing enough to keep a little one sleeping on your chest. Win, win.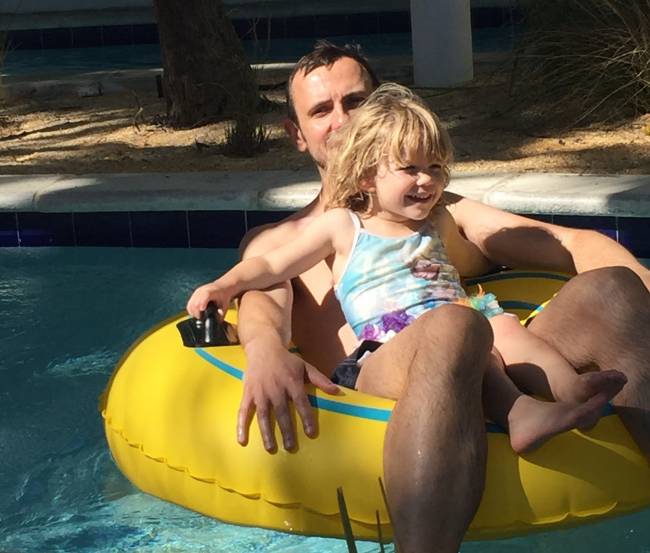 The hotel organises paddle and surf lessons in the summer, so while the kids are busy, check out their luxury spa on the roof top. The views of the ocean are stunning – and I guess you could watch the kids learning to surf, if you really wanted to (but I find those little cucumbers on my eyes just get in the way…).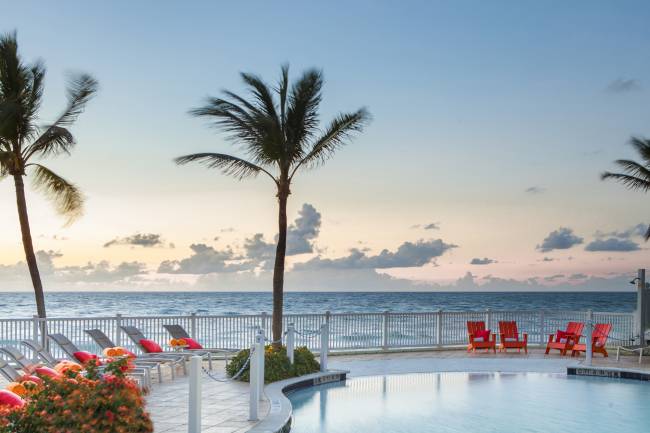 The little touches at Pelican Grand really help us parents. Water fountains and lots of water coolers help remind us to keep hydrated; crayons and colouring-in with the kids menu give us a breather; a ramp to the poolside means no hassle with a stroller. But the best feature is the ocean-facing suite. So when the kids are totally knocked out by 8pm from all their fun, the grown-ups can put their feet up in the living room, watch a movie, have dinner, or even better, just sit on the terrace with a glass of something cold and strong, marvelling at the ocean and the sheer beauty of this whole place.
Disney? Maybe we'll go next year…
*nobody has ever been eaten by an alligator while fly boarding (to my limited knowledge).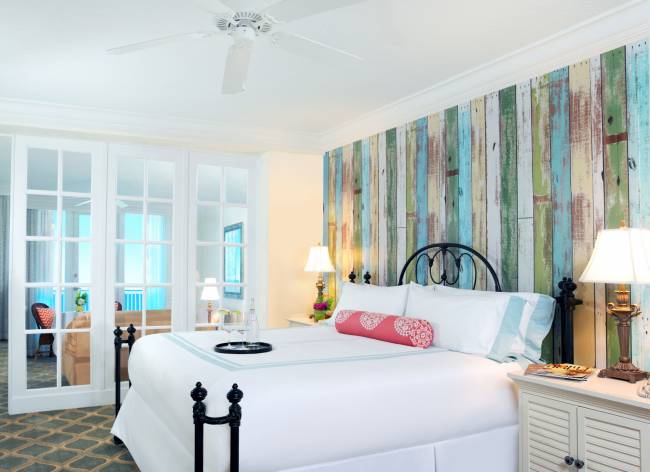 Need to know…
Offering 156 guest rooms including 105 oceanfront suites, the Pelican Grand Beach Resort in Fort Lauderdale – part of the Noble House Hotels & Resorts collection – is perfect for a relaxed family holiday. With two roof-top areas offering skyline shore views of Fort Lauderdale Beach, the resort also has a poolside deck, covered ocean-front veranda and spa, all just steps away from the Atlantic Ocean.
Find out more about the hotel's special offers and family packages at pelicanbeach.com
For more on Fort Lauderdale's family-friendly attractions and events, check out sunny.org and for help planning your trip to Florida, head to visitflorida.com
Simon Harris is a father and director of Swyhpe, a creative motion agency, based in London.
Look out for part two of his Florida holiday report, coming soon…