Were you glued to the TV each Sunday night watching Sir David Attenborough's incredible Planet Earth II? If you were very good last year, perhaps you even found the DVD under the Christmas tree? The nature documentary series of the decade saw over 13 million viewers tuning in every week to witness phenomenal wildlife stories and breath-taking footage, filmed over the course of 10 years. And now you can meet the stars of the series in 2017, as Evaneos Travel showcases five Planet Earth II-inspired wildlife holidays for those motivated to travel the world in search of their own Attenborough experiences, from seeing sloths in Central America to lions in the Namib Desert…
1. Islands: Sloths in Central America
The swimming sloth searching for its soulmate sequence in the Islands episode of Planet Earth II was as heart-wrenching as it was humorous, with the audience captivated by a three-toed sloth's journey. Central America is perfect for nature-lovers looking to spot sloths in the wild, especially Costa Rica, which now has direct flights from the London with British Airways.
Evaneos Travel's local Costa Rican agent has created a 14-day Costa Rica: Wildlife Spotting package from £1,780 per person for those who want to spot tropical species including sloths, monkeys and the country's iconic brightly coloured frogs. Travellers on this tour will stay at high-end eco-lodges and excursions include a night hike to the Monteverde Cloud Forest and sea kayaking at Tamarindo Beach. Price includes accommodation, most meals, transportation, an English-speaking guide and excursions as outlined in itinerary. evaneos-travel.com/costa-rica
2. Mountains: Snow leopards in the Yoliin Am mountain valley, Mongolia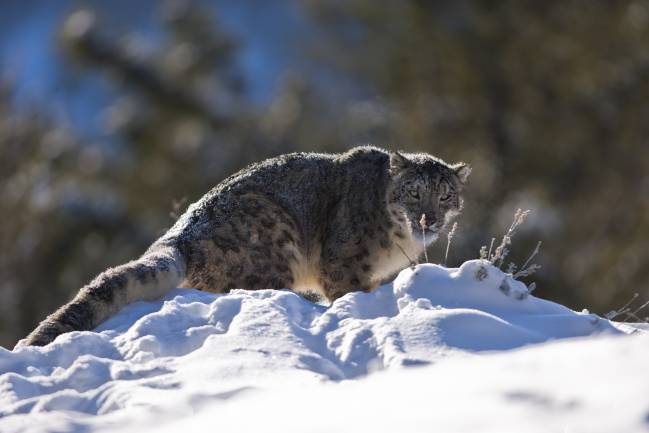 Snow leopards are so elusive that Sir David notes, "the detail of their lives has long been a mystery." This is why Planet Earth II's stunning snow leopard sequence in the Mountains episode has been so eye-opening for viewers. For those who want to try their luck spotting these mysterious big cats, the Yoliin Am mountain valley in Mongolia conceals a large ice field that remains icy most of the year and is inhabited by snow leopards, black-tailed antelopes and eagles.
Evaneos Travel's local Mongolian agent has created a seven-day Mongolia: The Three Beauties of Gobi package from £1,270 per person, which features camel riding in the legendary great Gobi, the fifth-largest desert in the world, feared by the silk road merchants and hikes in the Yoliin Am mountain valley to spot wildlife including snow leopards. Price includes full-board accommodation, transportation including a domestic flight, an English-speaking guide and excursions as outlined in itinerary. evaneos-travel.com/mongolia
3. Jungles: Jaguars in the Pantanal, Brazil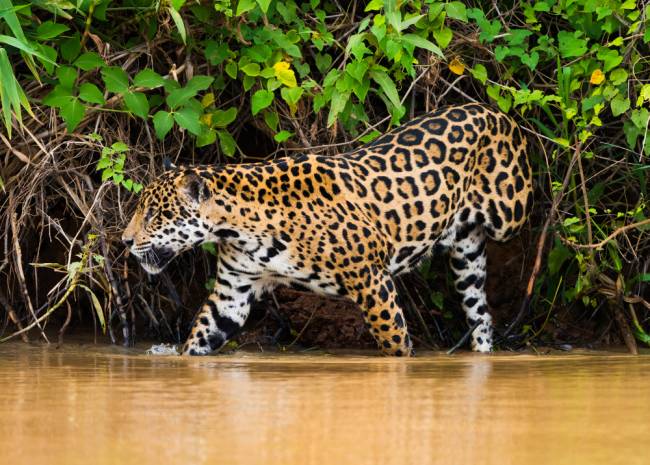 Described as the "killer of killers" by Sir David, jaguars living in in the largest wetlands in the world, the Pantanal, are supreme jungle predators with the most powerful bite of any mammal. Meanwhile their prey, caiman, are introduced as the rulers of the Pantanal wetland rivers who "kill anything they get between their jaws". Planet Earth II viewers will remember a showdown between a 300-pound male jaguar and a 10-foot caiman in the Jungles episode, with the big cat coming out on top!
Evaneos Travel's local Brazilian agent has created a 13-day Brazil: Welcome to the Amazon Jungle package from £1,000 per person for nature and adventure lovers, featuring lush tropical wilderness of the legendary Amazon Rainforest – the largest biodiversity field on the planet and home to countless species of animal. Evaneos Travel offers the option to customise itineraries with local agents to include an excursion to the Pantanal wetlands to see jaguars first-hand. Price includes bed and breakfast accommodation, transportation, excursions, and all activities outlined in itinerary. evaneos-travel.com/brazil
4. Deserts: Lionesses in the remote Namib Desert, Namibia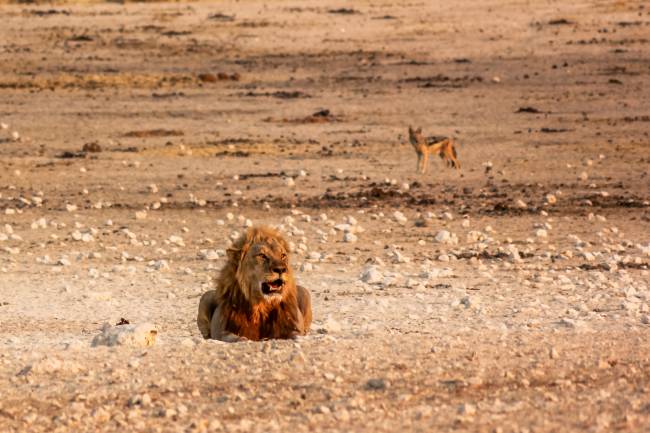 One of the most unforgettable scenes in Planet Earth II has been the desperate pride of lionesses unsuccessfully taking on a giraffe in the Namib Desert, as Sir David explains, "life here, for a hunter, is as hard as it gets". Namibia in southwest Africa is a popular choice for travellers who have already visited Kenya or South Africa to see the Big Five and want to experience off-the-beaten-track and more remote wildlife encounters with the option of luxury safari accommodation. As well as lions and giraffes, Namibia also has the largest free-roaming population of cheetah and black rhino in the world.
Evaneos Travel's local Namibian agent has created a 12-day Namibia: Discovering Its Wonders package from £2,160 per person visiting locations including the Namib Desert as featured in Planet Earth II, Etosha, known to be one of Africa's finest safari parks and the very scenic Damaraland region. All the accommodation featured in this tour is high-end and charming so travellers will experience the best of Namibia's wildlife and tourism sites in comfort and style. Price includes accommodation, most meals, transportation, excursions and all activities outline in itinerary. evaneos-travel.com/namibia
5. Cities: Macaque monkeys in Jaipur, India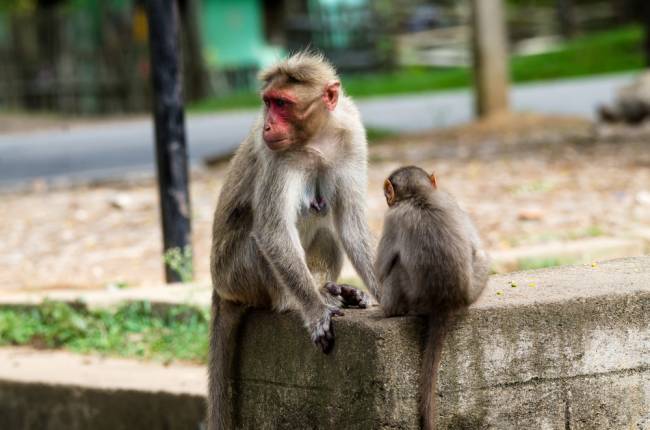 The final episode in Planet Earth II focusses on the animals living in cities who have had to contend with the fastest changing environment on the planet. Using state-of-the-art cameras, the crew follows a troop of highly social macaque, or 'Old World', monkeys as they swing, climb and walk the rooftop world of Jaipur, the capital of India's Rajasthan state. Over the last 40 years these highly social monkeys have developed their own strategy to thrive in the city, with over 20,000 now residing in Jaipur.
Evaneos Travel's local Indian agent has created a 14-day India: Luxury – Golden Triangle, Jodhpur, Udaipur package from £1,800 per person, featuring the famous Golden Triangle and the cities of New Delhi, Agra and Jaipur, home to the 'Rebel Monkeys' featured in Planet Earth II. The tour includes many sightseeing excursions such as a village walk to Agra, a visit to the Ranakpur Temple, and a spiritual visit to the walled city of Jaipur. Price includes bed and breakfast accommodation, some extra meals, transportation, excursions and all activities outline in itinerary. evaneos-travel.com/india
The Evaneos Travel online platform connects travellers to local agents in far-flung adventure and discovery destinations, such as those featured in Planet Earth II. For further information and to book a tailor-made Evaneos Travel holiday, call 0117 205 0264 or visit evaneos-travel.com