Sure, you get evil looks on the plane when your little 'uns are screaming their heads off, and maybe your nights out aren't as wild as they once were, but there are plenty of reasons having kids has made your holidays happier; here are just five of them…
1. You no longer have to queue for flights
Just turn up when you like, sit around playing with your kids, and then walk straight to the front of the queue when the airline calls for parents travelling with young children. Much better than breaking your leg or, god forbid, paying to get preferential boarding privileges.
2. You can have a burger at the airport
Sure, your missus may want to go to Jamie's Italian to sample the chubby-tongued chef's in-transit tortellini, but McDonald's has got a soft play area to keep the kids entertained, and you've got to put the little ones' needs first, don't you? If they let off steam now, they might sleep on the flight, right? Sure.
A Big Mac and large fries, thanks!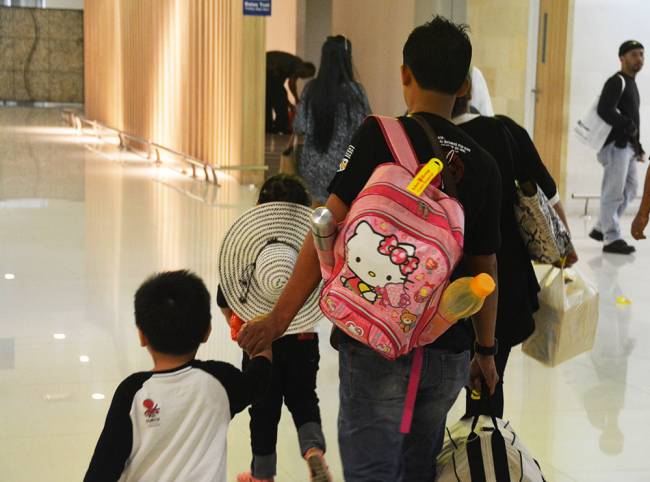 3. Super suitcases
You get to relive your childhood by carrying around the licensed luggage merchandise that your kids just had to have… but don't want to carry.
… OK, so I was thinking more of my old Star Wars lunchbox, or Jay's amazing Spider-Man suitcases, but this guy is comfortable enough with his fatherhood to rock Hello Kitty. Lookin' good, dad!
4. Getting in with the locals
Bring kids on holiday to countries where the locals love children, like Greece, Morocco, Italy or, well, loads of places actually, and you'll see just how much having children can open doors.
Having a child abroad is like having a cute dog in Britain: everyone wants to stop, say hello and make a fuss of them… and that can bring anything from free treats and toys from shopkeepers, to your pick of tables at the local taverna.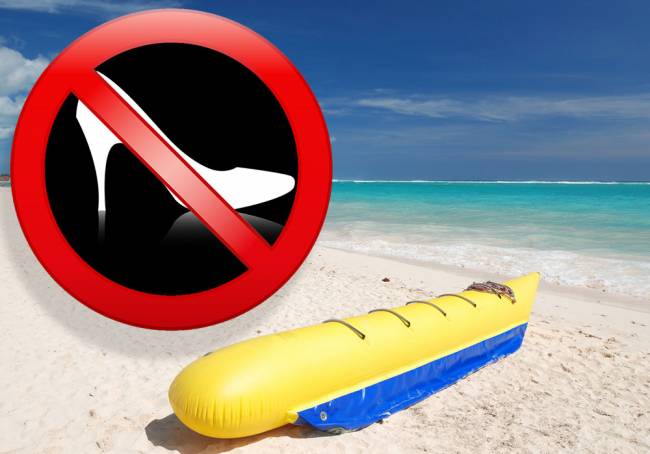 5. Swap Bloomingdales for blooming brilliant
Michael Kors is out and Michael Mouse is in; the Corkscrew replaces The Nutcracker; and Rodin can roll over for some rollercoasters.
No longer can holidays be all about shoe shopping, ballet and art galleries: now you've got kids in tow you'll have to think of them first, and if that means hanging out at theme parks and swapping Dolce & Gabbana for an inflatable banana, then so be it.