Yes, of course families are drawn to Florida for Orlando's parks, but with so many to choose from, and so much to entertain kids across the Sunshine State besides, many visitors miss the best bits. Fear not, we've got the highlights covered…
It's likely that your family will have been lured to Orlando by Mickey and his pals, but since you're probably going to hire a car to explore the theme parks, you might as well make the most of your two weeks holiday and check out all of our highlights for an unforgettable fortnight in Florida.
Walt Disney World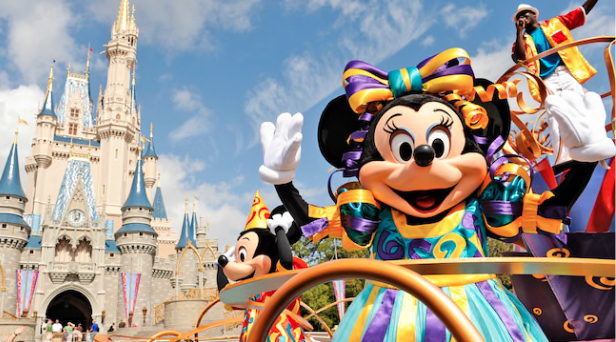 Florida's main attraction for many families, Disney World's all-singing all-dancing attractions lure kids from around the globe, and with good reason.
Disney World is less about high-octane rides and more about the experience, the Disney characters, the spectacular shows, and the classic rides, so historically it's suited to the slightly younger kids and tweens, rather than later teens, but there are a few exceptions.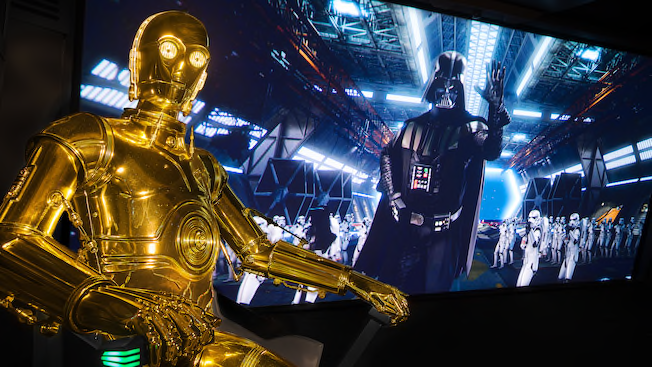 Although Star Tours has long been a mainstay of the Disney World experience, currently updated to reflect the latest movies in the Star Wars franchise, Disney's acquisition of Lucasfilm has seen the resort famous for its Magic Kingdom transformed into the Magic Empire with numerous shows throughout the day featuring battalions of storm troopers, new bad guy, Kylo Ren, and the chance for your little younglings to train with a Jedi master and help defeat Darth Vader.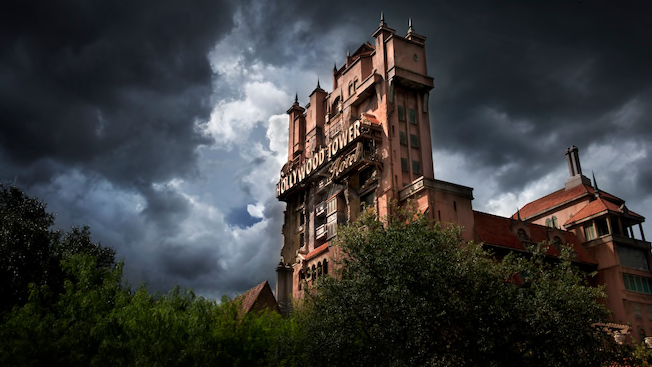 For me, the main reason a visit to Disney World is unmissable is for The Twilight Zone Tower of Terror, an accelerated vertical drop experience, that is both a scary ride with a spectacularly spooky theme, set in a dilapidated hotel's mystically malfunctioning elevator.
New for 2017 is Pandora: World of Avatar, which may capture the imagination of some sic-fi fans with fond memories of James Cameron's 2009 movie, and heralds the arrival of a forthcoming sequel, no doubt.
Meanwhile Rock 'n' Roller Coaster Starring Aerosmith may have some seriously cheesy theming from yesteryear, but it's one of the best indoor rollercoasters around.
For more information visit: disneyworld.disney.go.com
Universal Orlando Resort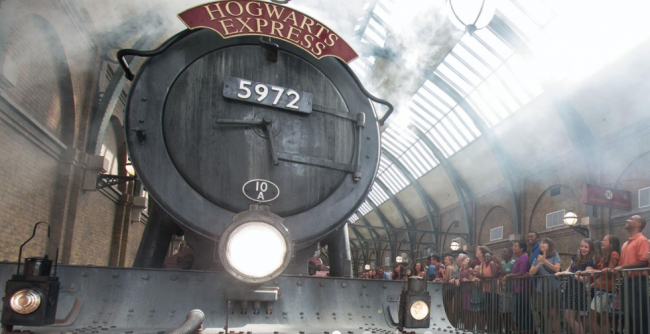 Six words: The Wizarding World of Harry Potter. That's all you need to know.
It doesn't matter if you loved the books and films or if you were only marginally entertained by them, nor whether your kids are sorcery super fans or too cool for Hogwarts school, the Harry Potter experience, which spans two parks at Universal Orlando Resort, has to be the world's most perfectly realised theme park experience.
With Hogsmeade (at the Islands of Adventure theme park) connected to Platform 9 ¾ in Muggle London's King's Cross station (like a tiny chunk of our capital planted amid the rides of Universal Studios Florida theme park) by an incredible replica of the Hogwarts Express (plagued by errant dementors), Universal have brought the movies to life in mind-blowing detail.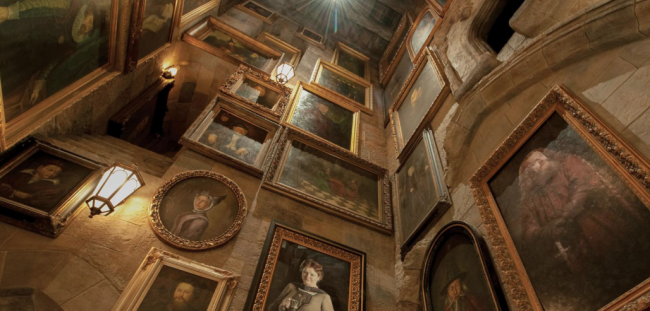 The flagship ride, Harry Potter and the Forbidden Journey, which lies deep in the heart of Hogwarts School of Witchcraft and Wizardry, is such an joyous experience that even the queue is an immersive delight, and if it's moving too quickly to fully enjoy the banter in the Portrait Room, the magic of Harry, Ron and Hermione in the Defence Against the Dark Arts class, and the sage advise in Professor Dumbledore's office, you can actually speak to a member of staff and take the unhurried, scenic stroll to the ride, which allows time to walk the halls of Hogwarts at a relaxed pace. We won't spoil the ride itself but it's a technologically astounding marvel of CGI and old-fashioned thrills, which makes the offerings of other theme parks look positively antiquated.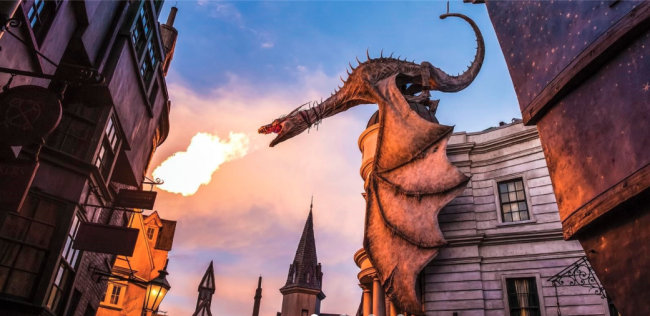 Meanwhile a Universal mainstay before Harry Potter arrived on the scene – Duelling Dragons, the classic, and utterly thrilling, inverted rollercoaster of two intertwining rides, with the queue splitting into two at the end – has been reimagined as Dragon Challenge, but is still a highlight of the whole Resort.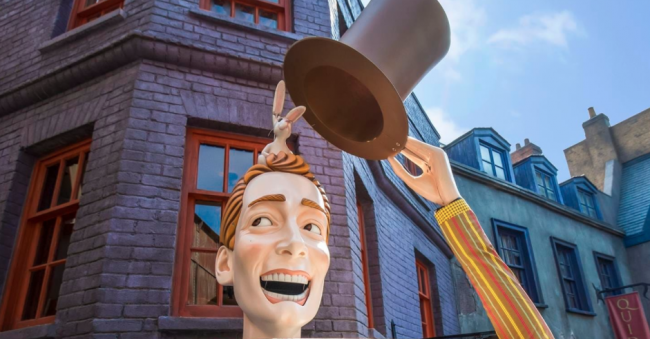 When you need a break from the thrills, you can head into town – either Hogsmeade, or Diagon Alley in Universal Studios – and have your wand pick you at Ollivander's (and then use it to perform amazing magic tricks in the surrounding streets), have a butterbeer at the Three Broomsticks, grab a bite at The Leaky Cauldron, and visit more shops and eateries made famous by JK Rowling, like Weasleys' Wizard Wheezes, Borgin and Burkes, and Wiseacre's Wizarding Equipment. You can even take emo kids to Knockturn Alley for a more Slytherin take on proceedings, and chat with Dre Head the shrunken bonce on the real-life Knight Bus.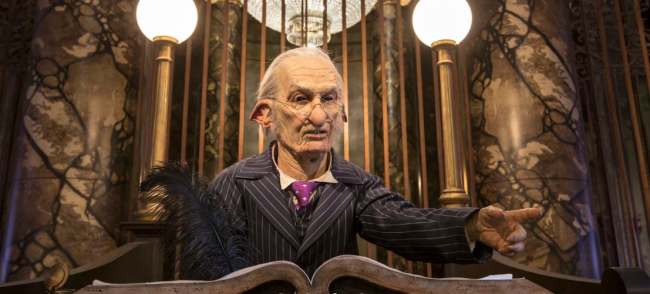 It's, of course, in Diagon Alley that you'll also find the Escape from Gringotts roller coaster ride, which is in an incredible replica of Gringott's Bank, complete with disturbingly realistic goblin clerks.
It's amazing and you must go when in Florida. Oh, they have loads of other cool non-Potter rides too.
For more information visit: universalorlando.co.uk
Crystal River manatees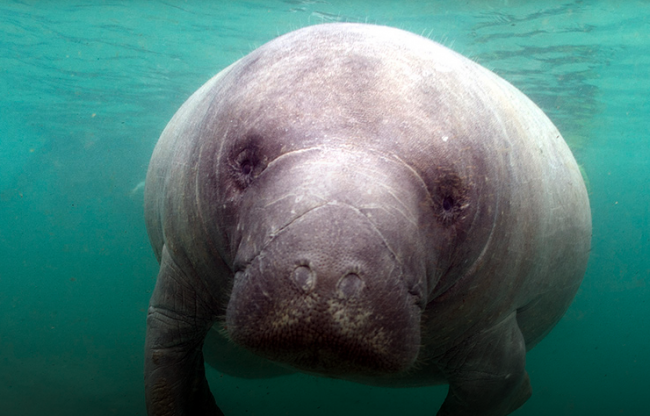 Forget wildlife-related theme parks, go and see one of Florida's most weird and wonderful creatures in the wild: magnificent manatees.
Car hire company, Hertz, has some excellent summer deals, plus sign up for the Hertz Gold Plus Rewards loyalty scheme before you go, and you'll be collecting points on your journey, and can take priority at your chosen pick-up point too. From Orlando, it's an hour-and-a-half's easy drive to discover the wild wonders of Florida's Gulf Coast.
The underground spring systems of Crystal River in Citrus County maintain a balmy year-round water temperature of 22°C, and it's these easily-accessible, warm shallows that make this one of the world's best places to see wild manatees.
These amazing creatures, dubbed the cows of the sea, need these natural thermal sites and coastal springs to survive, and up to 400 of the endangered marine mammals congregate in Crystal River during the winter months, to escape the cold, and give birth.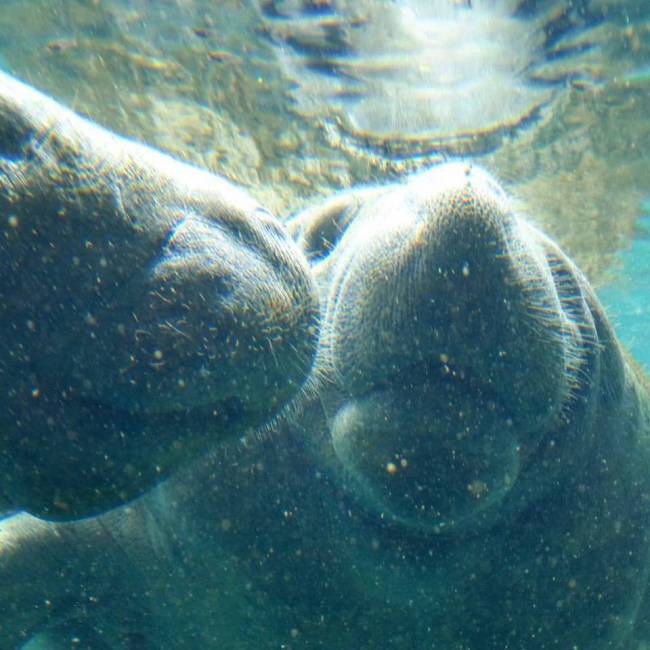 Operators such as Plantation on Crystal River's Adventure Centre run trips to educate kids and adults, alike, about manatees. And here, unlike other parts of Florida, this includes supervised 'passive interaction' with these docile giants in the water.
Pull on a snorkel to swim with manatees as they soporifically graze in the shallows. The clear visibility of the water makes it easy to see the cute creatures and their affectionate calves that sometimes investigate swimmers with their whiskery snouts. It's an amazing experience that relies on neither animatronics nor any other tech wizardry: here the magic is real.
For more information visit: plantationoncrystalriver.com
Sanibel's beaches and birdlife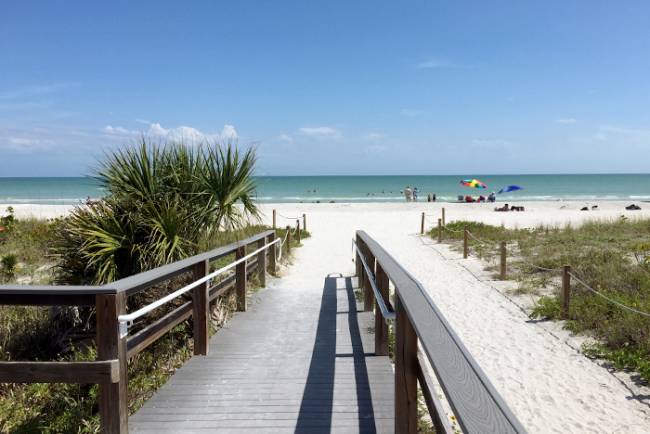 This small island in the Gulf of Mexico, is home to powder white beaches, littered with pastel seashells; a laid-back, arty community; and J.N. 'Ding' Darling National Wildlife Refuge, which birds flock to in their thousands on their annual migrations.
Named after conservationist and professional cartoonist, Jay Norwood Darling – the guy who was a key figure in blocking the sale of environmentally fertile Sanibel land to property developers – Ding Darling was established in 1945, and now protects part of the largest undeveloped mangrove ecosystem in the US, along with hundreds of species of native animals, birds and plants.
After a few days chilling out at the seaside, visit Ding Darling's education centre and chat to the lovely park rangers for information and interpretation of the wildlife wonders you're about to see. Then you can walk, cycle, taking the guided tram tour, or take your own hire car along the Wildlife Drive, where you'll have the chance to see over 220 species of birds.
Great blue herons, sandpipers, songbirds, red knots, dunlin, and spoonbills, are just some of the wide variety of birds that populate the waters, which are knotted with mangrove roots. Meanwhile, lizards, raccoons, and even bobcats, prowl among the refuge's hardwood forests, and alligators, turtles and otters lurk among the swamps.
Take a kayak out for a spin, and you might get the chance to spy dolphins and more manatees too.
For more information, visit: sanibel-captiva.org
The Everglades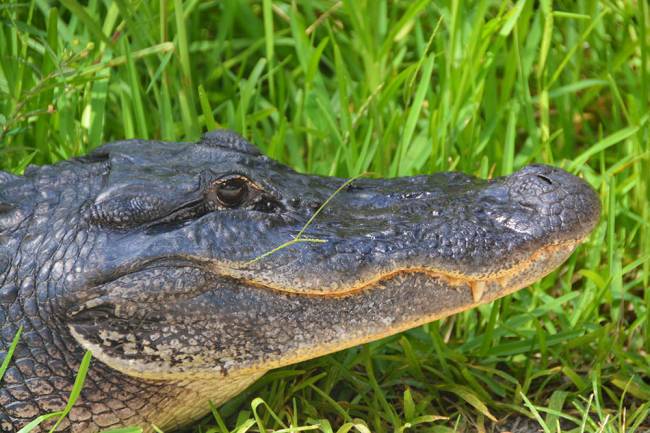 Do your kids like dinosaurs, by any chance? If so, they'll love the Everglades National Park, a vast subtropical wilderness covering more than 1.5 million acres (6,070km2) of southern Florida.
Take a hike with a guide down boardwalks, pathways and scarcely-defined trails to take a step back into the Everglades' primordial landscapes, populated by modern-day dinosaurs of the crocodilian kind, and prehistoric reptiles and bromeliads.
The park's patchwork of landscapes, including sawgrass prairies, hardwood hammocks, pinelands, mangrove swamps and coastal lowlands, supports 1,100 kinds of plant and 350 types of birds, but more exciting are the black bears and the Florida panther that hide away down here, and the alligators for which the park is famous.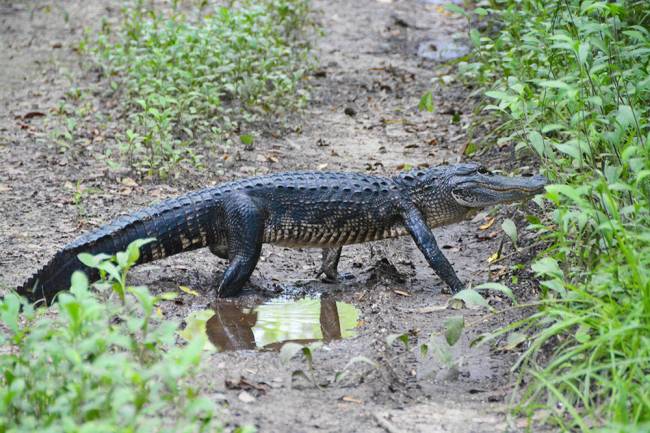 For kids and adults worried about losing toes to alligators while exploring on foot, try an airboat ride for another great way to explore. Made famous in the minds of today's dads, perhaps, by the kids' TV show Gentle Ben, airboats are a thrilling way to zoom around the swamps and waterways, although the birds don't tend to stick around when a raft propelled by a giant fan shoots into their neck of the woods. The alligators seem pretty unperturbed by human encroachment though, and they are the star attraction for most visitors, children and parents alike.
For more information, visit: nps.gov/ever
For more ideas on planning your trip to Florida, go to: visitflorida.com
Sign up for free membership to the Hertz Gold Plus Rewards loyalty scheme and enjoy special offers and travel benefits, including speedy pick-up at many locations across the United States. Find out more at hertz.co.uk