With around 6,000 islands and islets, island hopping around Greece has always been high up on most people's holiday wish lists. With crystal clear water and some of the world's most beautiful beaches, it's easy to picture yourself whiling the days away in the sun, probably with a delicious cocktail in your hand.
But, if you've been inspired by this year's sporting events and want to opt for a more adventure-packed half-term holiday, CV Villas has picked seven of the best Greek islands to indulge your sporty side – from climbing to paragliding and sailing to kayaking – there's a Greek island that's perfect for it…
Sailing – Ionian Islands
The island of Kalymnos boasts a colossal amount of scalable rock, with giant cliffs, limestone caves and over 77 climbing fields. An abundance of challenging rock formations makes this one of the most popular climbing spots in Greece, with picturesque spots like the Grande Grotta – a dramatic cavern overlooking the Aegean Sea, drawing visitors from all over the world. This tranquil island remains largely untouched, but offers plenty to offer active holiday makers – including mountain biking and trekking.
Cycling – Corfu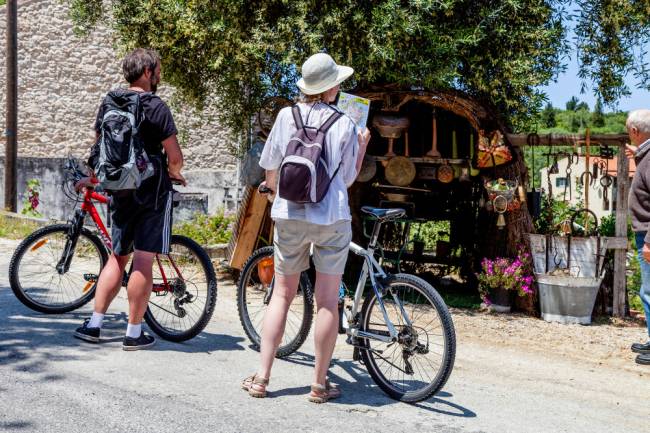 With a mixed terrain of both hilly and flat landscapes, Corfu is ideal for fans of both cycling and mountain biking. As you use two wheels to explore the island, you'll see an abundance of olive groves, cypress trees, rural villages and gorgeous beaches framed by clear-blue seas. Spend the days riding beach trails or mountain pathways and while away the evenings enjoying local taverns, or swimming in the Ionian Sea. Corfu Town is easy to explore by bike, and there's a variety of rental shops to save you needing to take your own.
Paragliding – Lefkada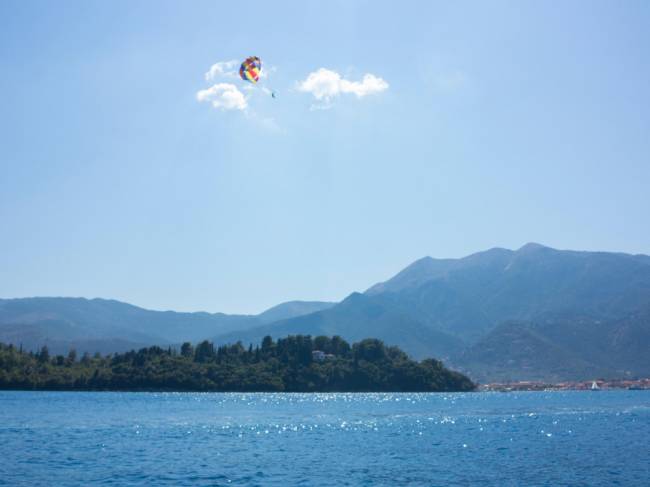 Those seeking a pulse-raising experience can head to Lefkada to make the most of the incredible paragliding opportunities and beautiful landscapes available there. Thanks to the perfect combination of thermal conditions and coastal air, this island is an ideal spot for flying over mountains, beaches and the bright blue Ionian Sea. Whether you're experienced or it's your first time, there's a selection of Paragliding companies that offer flights from a variety of sites. On the ground, visitors can explore ancient temples, beautiful villages and mysterious coves, surrounded by steep cliffs and sandy beaches.
Kayaking – Kefalonia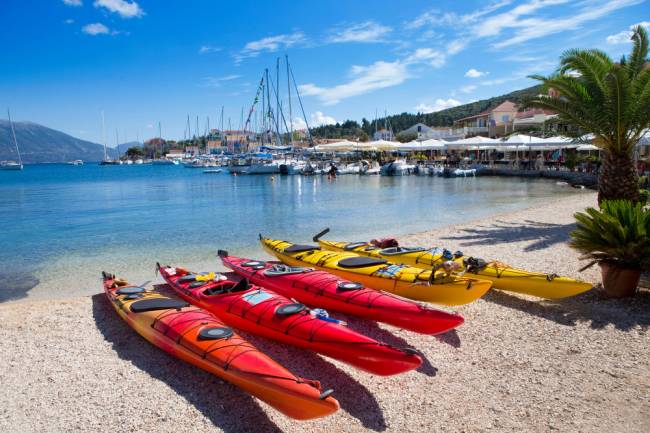 Warm and calm waters, a scenic coastline and picturesque seaside villages make Kefalonia a kayaker's dream. Either take a guided tour over several days, camping under olive trees or in coastal coves, or hire a kayak yourself and take to the crystal-clear waters to discover deserted beaches and superb snorkelling spots while soaking up the glorious Greek sunshine.
Hiking – Peloponnese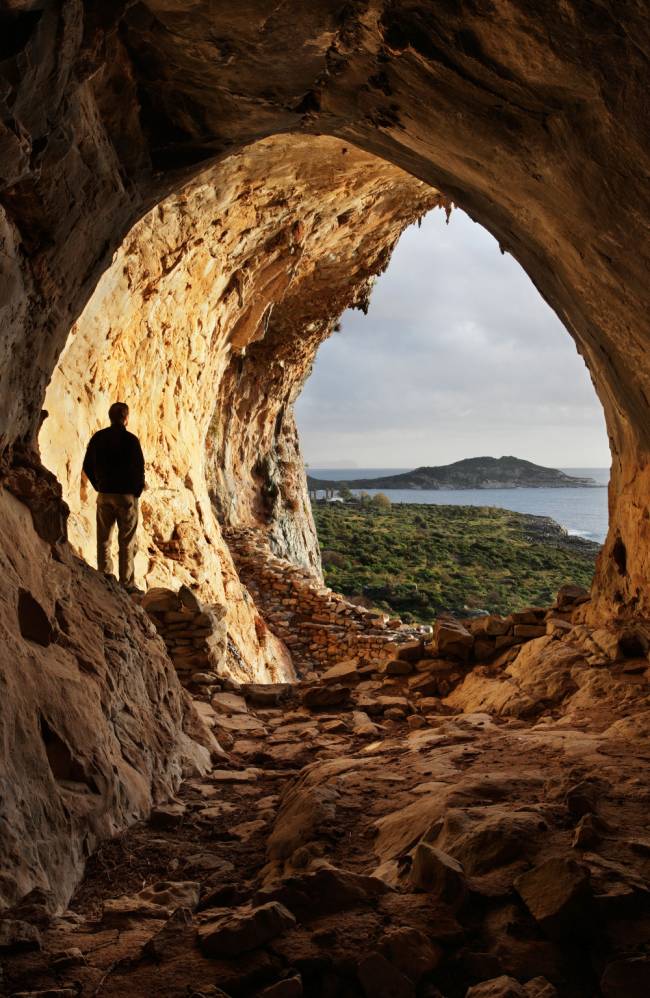 With incredible mountain scenery, pristine beaches and a huge number of ancient sites, the Peloponnese makes an ideal spot for scenic hikes. In fact, it was said to be the site where gods and heroes once walked the earth, making it the perfect place to follow in their footsteps. At the Lousios Gorge, high above Mt Menalon's ravine and medieval villages, hikers can descend to visit the cliff-hanging Prodomou Monastery, or stroll the footpaths and trails through forests, exploring more ruins and gorgeous countryside. Or, head to Mystras, home to ruined palaces, a working convent and a mountaintop fortress, perfect for exploring by foot.
Greece experts CV Villas offer a selection of villas across the Greek Islands. Find the one that's right for you and your family at CVVillas.com