As October half-term approaches our thoughts often turn towards a much-needed mini-break… but with prices high during school holidays and many families having the same idea, you may find the usual holiday hotspots a little overpriced and overrun.
With this in mind, DAD.info has put together a list of lesser-known short-haul destinations to consider if you fancy a break this autumn but would like to swerve the herds of holidaymakers and maybe save money too. Whether you're after sun or ski, a grown-up getaway, or a wild week for the kids, we've got you covered…
Bologna
Forget the age-old debate about whether Naples or Rome produces the best pizza; Italian food lovers should instead make a beeline for budget-friendly Bologna. The namesake city of the ubiquitous spaghetti bolognese has more to offer than this famous Italian staple though. Bologna is the birthplace of tortellini (a filled pasta variety apparently modelled on Venus' belly-button), tagliatelle (if you must order bolognese sauce, at least swap this for the spaghetti), and a fine variety of sausages from where American sandwich-filler favourite baloney gets it name. Satisfy your kids' sweet tooth with a visit to the nearby ice cream museum, which offers visitors the chance to create their own gelato!
Sofia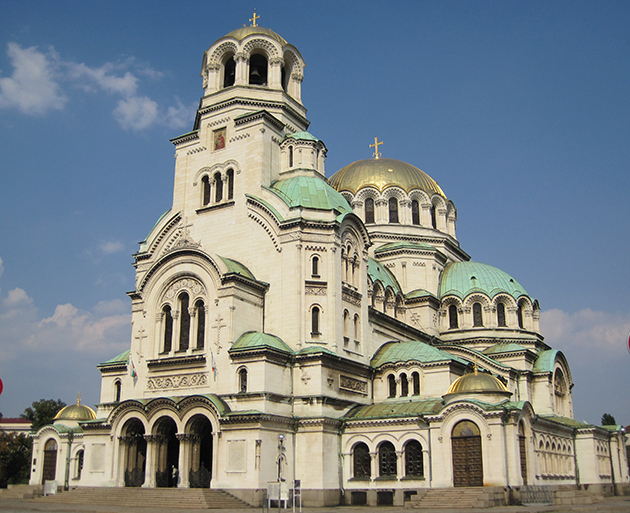 Eastern Europe has long been known for its bargain-basement beer prices, but everyone and their dog has now been to stag-do favourites like Prague and Krakow. With low-cost airlines flying to less-visited destinations, why not experience some of Europe's more diverse culture and try a weekend break in Sofia? Bulgaria's capital is a compact, cosmopolitan city, strewn with oddball architecture & interesting history, where a lager in a city-centre pub will cost you around 90p rather than the £5 some places charge per pint in Paris or Rome.
Malta
Both Egypt and the Canary Islands draw droves of holidaymakers over the cold months as us Brits go looking for some sunshine. If you're looking for somewhere warm without the jabs and jet-lag involved with long-haul flights to Asia or beyond, you could do a lot worse than to check out Malta.
This island nation set in the Mediterranean Sea boasts more that 300 days of sunshine a year and is only a three-hour flight from the UK. Great for cycling, hiking or climbing holidays in the sun, it also boasts the same kite-surfing opportunities as the Canary Islands… without the crowds.
Rukatunturi
If some snow adventure sounds right up your street, but the thought of your little ones hurtling down a mountain on skis makes your blood run cold, then there's still some winter fun to be had for families with children.
Forget France's expensive, busy skiing resorts and stomach-churning black-runs around Savoie, instead take your adolescent adrenalin-junkies to learn to ski on the forgiving slopes of Ruka in Finland. As this location is so close to the Arctic Circle where the northern lights are most visible, it will only be the night skies going green rather than your complexion!
Dubrovnik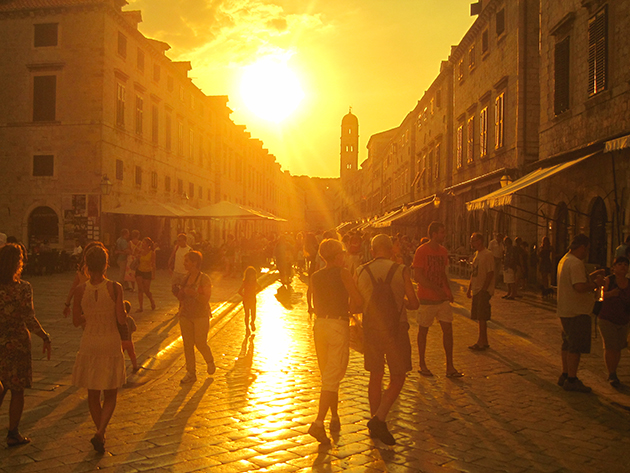 For your more civilised sojourn on the continent, swap the rugged beauty of Italy's Amalfi Coast for the Adriatic coast and the jaw-dropping splendour of Dubrovnik, where each iced-coffee in a swanky café could cost you up to £1.50 less. This UNESCO World Heritage Site is one of the most stunning medieval walled cities on the planet, littered with café's and restaurants, and has long-rivalled the much busier and more expensive Venice as the jewel in the Adriatic's crown.
Karlovy Vary
Spa-seekers needn't trudge all the way to way to Istanbul for a traditional Turkish bath or join the crowds in Budapest's decreasingly decadent Gellert Spa for a good pampering. Instead head to the Czech Republic, eschewing ever-popular Prague, for a visit to Bohemia's undisputed premier spa town, Karlovy Vary. Home to twelve hot springs, you can swim and steam in the local spa resorts, enjoy a myriad array of treatments and massages, and even drink the famous medicinal waters… if you really want to.
Riga
Barcelona, stomping ground of celebrated architect Antoni Gaudi, is the obvious choice for those with a love of bold and beautiful buildings… but actually Riga should be top of the list for any Art Nouveau fan. The Latvian city is a veritable playground for ardent architecture admirers, boasting the most Art Nouveau architectural work of any city in Europe, with over 700 buildings constructed during the art movement's heyday. The only downside is you may get a crick in your neck from looking up at all those elaborate facades!
Sighişoara
Just as Stratford-upon-Avon is a Mecca for Shakespeare aficionados and a certain stretch of pavement on Baker Street is often overrun with Sherlock-crazy day-trippers, so too is Romanian town, Brasov, the tourist ground-zero for Dracula fans. Though nearby Bran Castle is touted as the former residence of the novel's eponymous villain, we should remind readers that he was never a real person and it's unlikely Bram Stoker ever laid eyes upon this all-too-idyllic fortress. For a real Transylvanian experience you should instead head to Sighişoara, childhood home of putative inspiration for Count Dracula: Vlad the Impaler. This delightful medieval citadel, with it's labyrinthine, cobbled streets and 14th century towers is much more redolent of the murky magic of gothic literature and will delight kids and adults alike. Definitely one for Halloween!