As Disney confirms that Indy will be returning to the big screen for Indiana Jones 5 – while his iconic fedora, jacket and whip go on show for the for the first time in the UK at the National Museum Cardiff – we show you where to take your little adventurers for a (whip-)cracking Mayan escape…
Guatemala: Tikal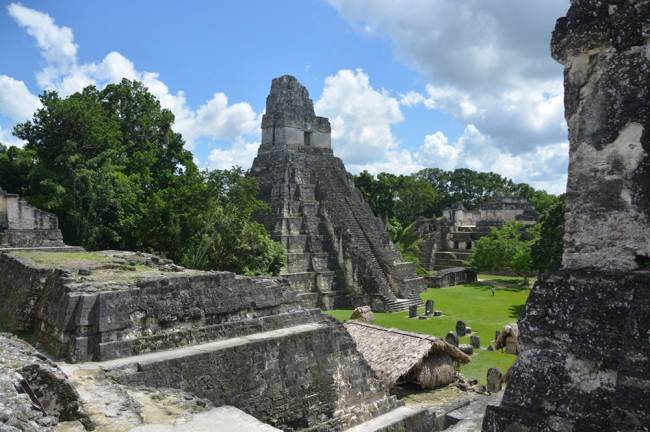 A Unesco Natural and Cultural World Heritage Site, Tikal was a major Mayan city that flourished between 300 and 850 AD, and is the largest excavated archaeological site in all of the Americas. As one of the best understood Mayan cities, Tikal is known to have had a dynastic line of at least 33 rulers.
Although local knowledge of the ruins was never lost, it wasn't until 1848 that modern explorers first visited the site, bringing it to international attention in 1853 when an account of their expedition was published in Germany. In 1931 it was declared a national monument, and in 1955 a national park, one of Guatemala's first protected areas.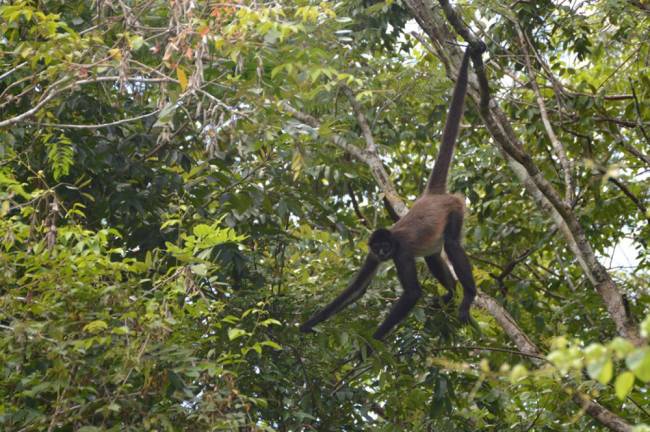 Nestled within the Maya Forest, which extends into neighbouring Mexico and Belize, and forms part of the much bigger Maya Biosphere Reserve, Tikal National Park is one of the few World Heritage sites inscribed for both its natural and cultural criteria because of its incredible biodiversity as well as its archaeological significance.
Located in Northern Guatemala's Petén Province, the best place from which to visit is the beautiful island town of Flores set amid the breathtaking Lago Petén Itzá.
For more information, visit: www.visitcentroamerica.com/guatemala
El Salvador: Joya de Ceren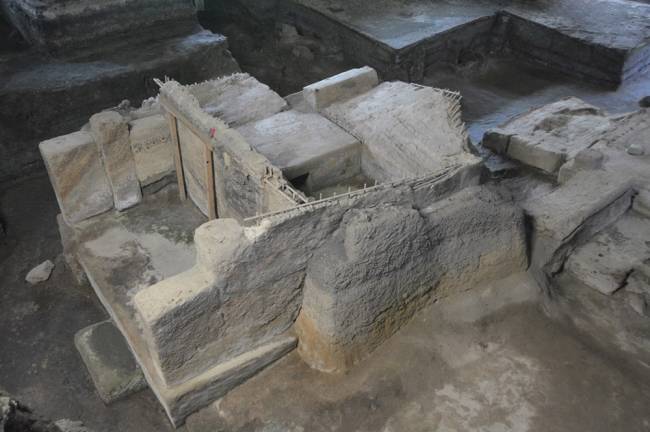 Often referred to as the Pompeii of the Americas, the archeological site of Joya de Cerén was a pre-Columbian Maya farming village that has been preserved under layers of volcanic ash. Located in La Libertad Department of El Salvador, Joya de Ceren is one of the most important archaeological sites of the Maya World.
Declared a World Hertiage site by Unesco, Cerén was inhabited as early as 1200 BC and buried under 14 layers of ash by the eruption of Loma Caldera at around 590 AD. No bodies were found on the site, which suggests that the villagers were able to flee in time but, because of the very fast ashfall – a four-to-eight-metre deep layer having blanketed the town in the space of a few hours – at low temperatures, the site was incredibly well preserved and many artefacts remained intact.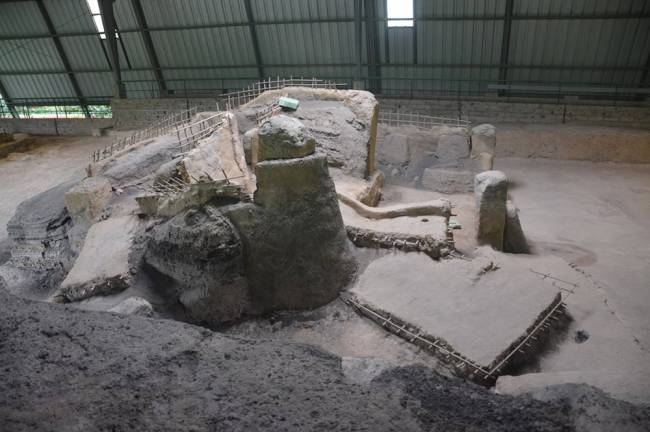 Joya de Cerén was unwittingly discovered in 1976 by a bulldozer driver clearing the area for an agricultural project and, since 1978 when excavations began, around 70 storehouses, kitchens, living quarters, workshops, a medicine man's quarters, and a even an early sauna have been uncovered.
For more information, visit: www.visitcentroamerica.com/elsalvador
Belize: Caves Branch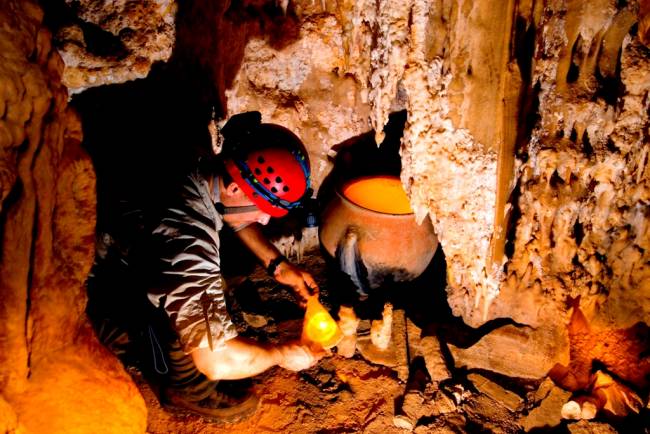 Twelve miles from Belize's tiny capital city of Belmopan – and a whole world away from modern-day Belize – you'll find a labyrinth of underground caves, once thought to be the entrance to the mythical Xibalba: the Mayan underworld.
This wet Hades lies beneath a limestone mountain ridge in a tropical jungle stalked by rose-tailed tarantulas. Here a Stygian river, punctuated by six waterfalls runs hundreds of feet underground, and that's the main draw for most visitors: to climb up and jump off the cascades of Waterfalls Caves, dodging hand-sized whip spiders as they go.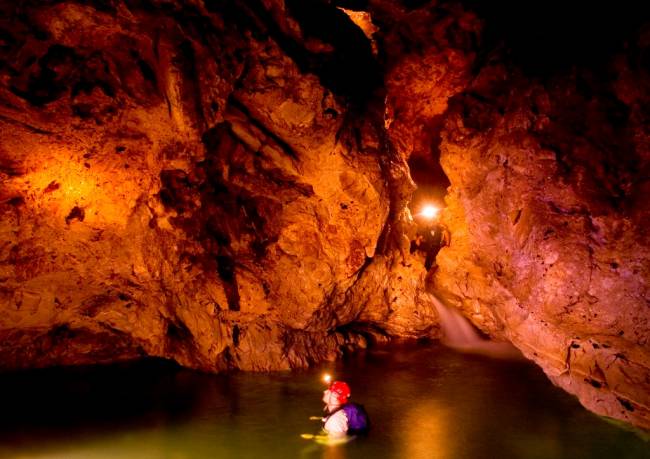 Like other caves around here though, take a side-track off the main route and you'll find the remains of ancient Mayan sacrificial ceremonies: broken skulls, clay pots, primitive tools, and even the remains of their campfires, undisturbed for centuries.
Stay at Ian Anderson's Caves Branch jungle lodge, and they'll take you here on one of their several signature tours, as well as organising visits to more local archeological sites, the most famous of which being Actun Tunichil Muknal, another wet cave rich in Mayan artefacts and the crystalised skeletal remains of human sacrifice.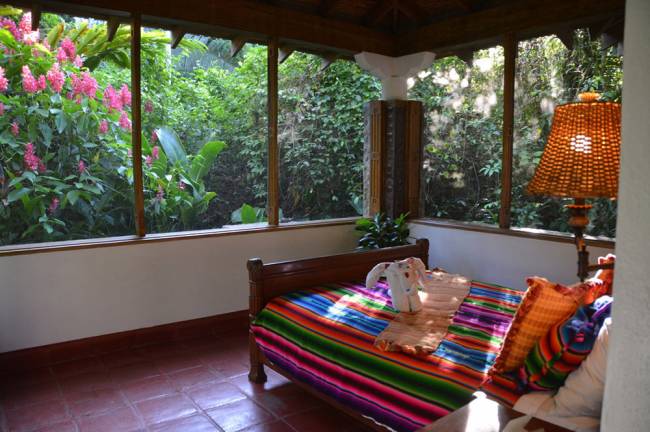 Cool off after humid days trekking and climbing, by relaxing around the pool or, if you're lucky enough to be staying in one of their 5-Star Luxury Tree Houses, in the hot tub on your own roof deck.
For more information, visit: www.cavesbranch.com and www.visitcentroamerica.com/belice
Health warning: Check the Foreign Commonwealth Office Travel Advice website before travelling, especially to countries in Latin America, where there have been cases of the Zika virus reported in 2015 and 2016. You should follow the advice of the National Travel Health Network and Centre, particularly if you're pregnant, planning to become pregnant, or have any serious health issues. Seek advice from a health professional if you have any further questions or concerns.