Can you remember the last time you and your partner had a break without the kids? When you have children it's not always easy to take off, but a mini-break could be just what you need to reconnect and recharge, or simply relax. Just an hour or so from the UK, the Dutch city of Amsterdam is the perfect place for a getaway à deux…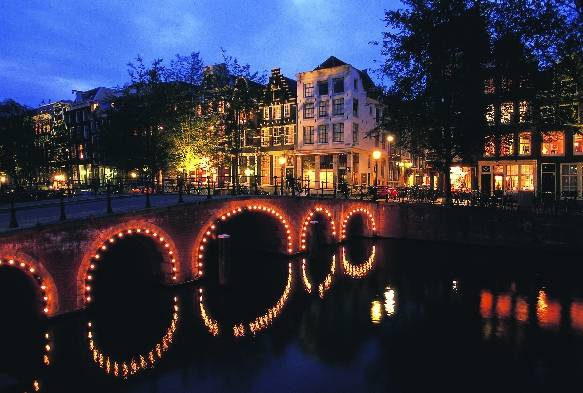 New York? Too far. Paris? Too busy. Budapest? Too big. Amsterdam? Aah, yes… just right. There are plenty of amazing places to see around the world, so deciding where to take your love muffin for a rare escape without the kids can be tricky. Worry not: we've found the place. With its laid-back vibe, stylish hotels and restaurants, pretty cobbled, canal-side streets and world-class museums and galleries, Amsterdam ticks all the boxes for a well-earned mini-break without your gang of mini-mes…
It's close enough to get home quick
It will probably never happen, but if the grandparents send out an emergency S.O.S. because they've been driven crazy by Minecraft, it's good to know you can make a hasty return. KLM flies to Amsterdam daily from 17 UK airports and the journey takes 1-2 hours.
There's just enough to see and do
Amsterdam has a handful of must-see attractions to fill a couple of afternoons. You'll want some lie-ins and lovin' time, so you don't want the pressure of an over-packed itinerary.
It's perfect to walk or cycle around
Think about it: what's more romantic than wandering hand-in-hand through a beautiful city with someone you love? You can hop on a bicycle if your feet get tired, too.
It has the perfect hotel to hole-up in
A perfect weekend requires a carefully chosen love-nest: somewhere in the heart of town yet secluded; somewhere to lock the door and pretend you're the only two people on the planet. Pulitzer Amsterdam is the place (see below).
It's lots of fun
You're about to have a few precious days of freedom, so leave your responsibilities at home and choose somewhere you can let your hair down and enjoy yourselves. You deserve it.
Where to stay
Pulitzer Amsterdam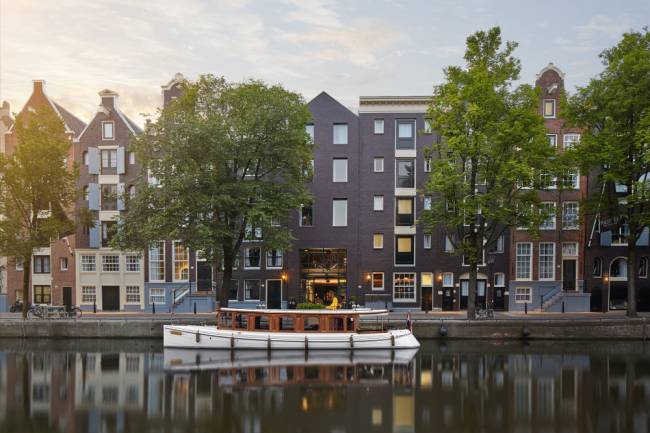 The trouble with staying at a fantastic hotel on a city break is that it can make it very hard to leave your room and get out to actually see the city, which as far as we can tell would be the only downside if you choose to stay at the beautifully restored Pulitzer Amsterdam hotel in the heart of the historic canal district, a UNESCO World Heritage Site.
Cleverly housed in a block of 25 interlinked 17th- and 18th-century canal houses, the Pulitzer feels decadently different from the moment you pass its own mini flower stall and enter the spacious, velvet-draped lobby, walking under the entrance hall's suspended grand piano as you arrive.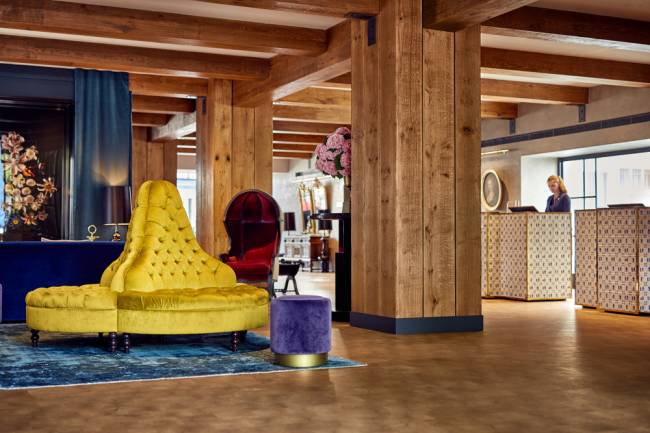 Beyond the reception – cool, individual check-in stations tended by efficient but friendly staff, and a lounge area with plush chairs and wood-beamed, open-brick walls – lies the Pause cafe, serving tempting light bites and delights, leading to an inner courtyard with swing chairs and hand-carved rocking horses, providing a welcome and unusual opportunity to get some open space and air in the city.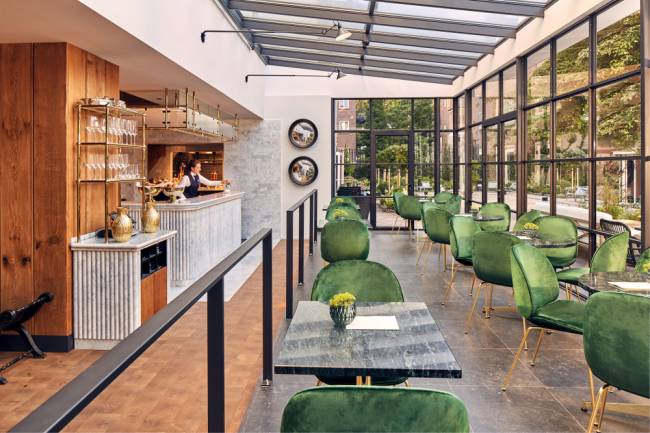 Modern, glass corridors lead to a labyrinth of townhouses, which together offer 225 individually decorated suites and rooms, stylishly strewn with art, sculptures and surprising additions – ours had a bicycle hanging from a gallery above the bed (well, this is Amsterdam after all). All rooms have vintage telephones; free wifi; a dangerous, custom-made minibar, complete with a cocktail shaker; and even a dinky bike repair set for those who decide to hit the saddle. But if you really want to rev up the romance, choose the Pulitzer's Suite, with its free-standing bath tub, super kingsize bed and garden views.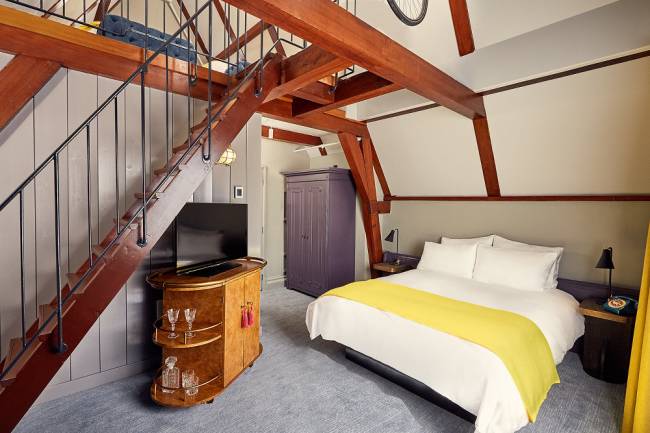 Four huge, luxury canal-side Collector's Suites – themed Art, Book, Antique and Music – each have their own exclusive entrance so you can truly feel at home, with an eclectic selection of paintings, books, artefacts and instruments that will render you king or queen of your own creative, cosmopolitan castle.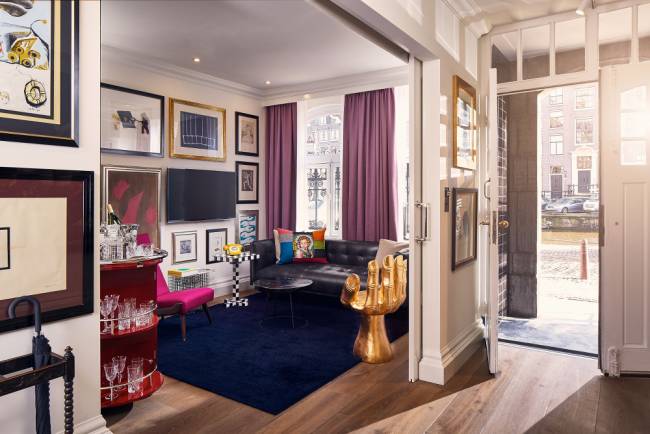 In another chic twist, the Pulitzer also boasts its own elegant boat, moored on the Prinsengracht canal, just a few steps across the cobbled street in front of the hotel. A cruise will take you along Amsterdam's famous waterways, past its famous, elegant mansions and its infamous red light district, while you have drinks and nibbles on board, listening to the captain's tales of the city.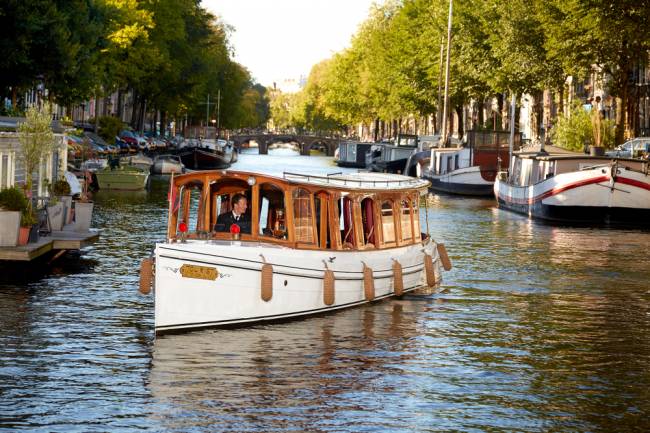 Back on land, the Pulitzer's restaurant, Jansz, is popular with locals as well as visitors, offering quality, modern classics in a classy dining room. This is also where guests take breakfast, a leisurely affair with a mixture of buffet favourites – cereals, pastries, charcuterie and fruit – plus a menu of various eggs, pancakes, French toast and sides, plus good coffee served by breezy waiters.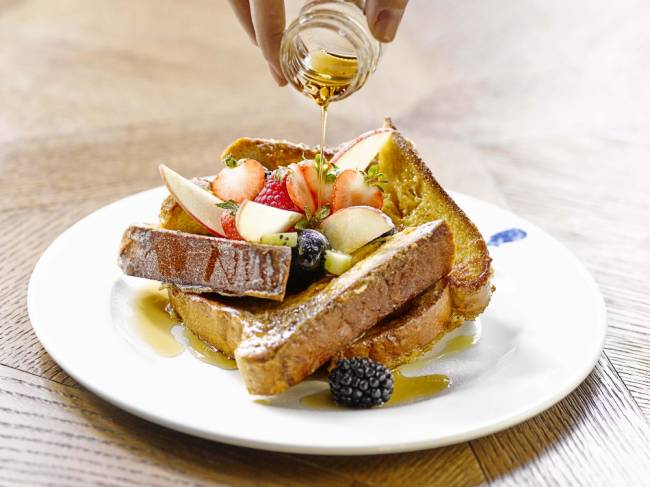 It's not an entirely unpleasant way to start a day which included a browse of the Pulitzer-Prize-winning books in the library, afternoon tea in the cafe, a wander around the hip shops of neighbouring Nine Streets, a quick spin in the hotel gym, and a warming late-night whisky cocktail or two in the dusky, seductive sanctum of Pulitzer's Bar. Now, what is there to see in this city again..?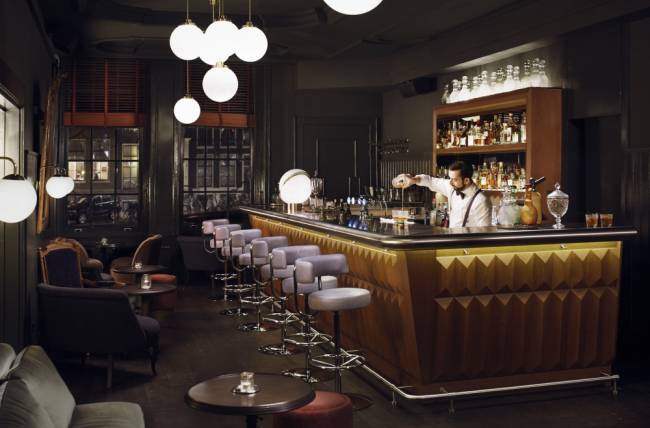 Double rooms at the Pulitzer Amsterdam start from £235 per room per night, including breakfast. The hotel also offers family accommodation in one Family Suite, three Family Rooms and 16 rooms with connecting doors. The new Family Programme offers surprises and activities for toddlers and kids, plus boardgames and travel diaries for older children, a kid's menu in the restaurant and a nanny service. Rates for a family of four start from £410 per room per night.
pulitzeramsterdam.com
What to do
Make sure you tear yourself away from the hotel to tick off these three must-see Amsterdam attractions…
Van Gogh Museum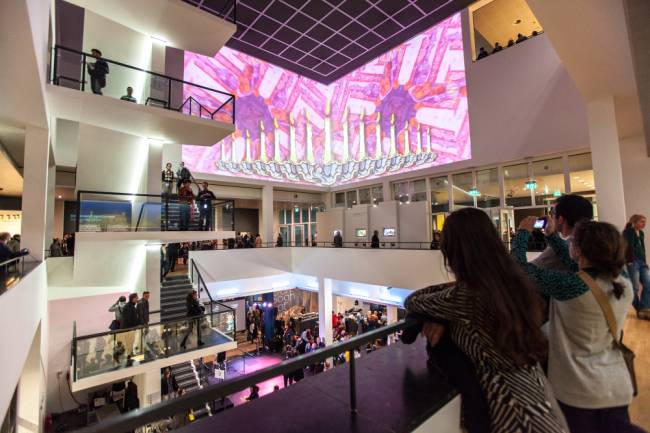 Of all the world's famous artists, it is perhaps Van Gogh that most often captures the imagination – not just through his incredible art, but also his own personal, tragedy-tinged story, told sensitively here at his eponymous museum, which is home to 200 of his paintings, along with 400 drawings. Visitors will see samples of his early art, an array of self-portraits, several of his Japanese-inspired works, paintings from his prolific time in Arles and, of course, the legendary 'Sunflowers'.
Photographs and 700 letters are on display alongside the paintings, providing an insight into Van Gogh's relationships with fellow painters, friends and family, and helping to shed light on Vincent's ongoing emotional struggle, which led to him famously cut off his ear after a heated exchange with French post-Impressionist artist, Paul Gaugin, in 1888.
You could spend hours studying the iconic works of this very unique artist, but if you're short on time, sign up for the excellent audio tour that will guide you directly to the highlights.
musement.com
Rijksmuseum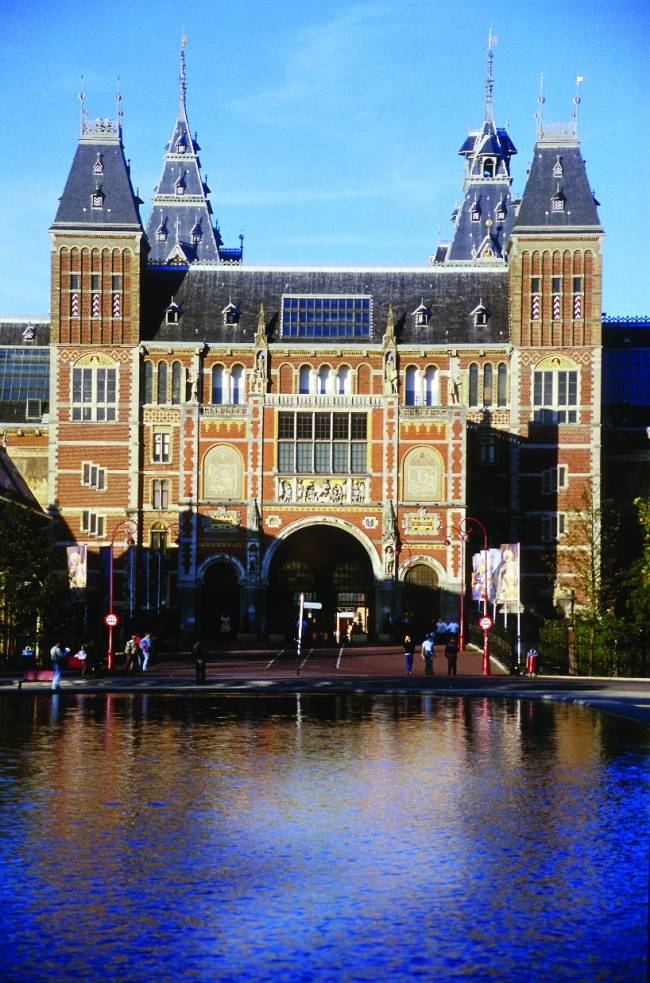 This wonderful collection features an astonishing one million Dutch artworks, antiques, books and more, housed in a stunning late 19th-century building, which after a 10-year multi-million-euro renovation is worth the entrance fee alone.
Legendary Dutch masters from Frans Hals to Vermeer are represented here, with galleries devoted to great works including Rembrandt's imposing The Night Watch, while other halls showcase Dutch Delft pottery, ceramics and three intricate dolls' houses from the 17th and 18th centuries.
The stern of the English Royal Navy's HMS Royal Charles, captured by the Dutch during the 1667 Raid on the Medway, reminds us of Holland's seafaring history, while a collection of wonderful old globes reveal how the world was transformed during the Golden Age of Exploration.
A library straight out of Hogwarts and an inviting cafe and gift shop all add to the experience, making the Reiksmuseum the perfect place to while a few hours away.
rijksmuseum.nl
Anne Frank House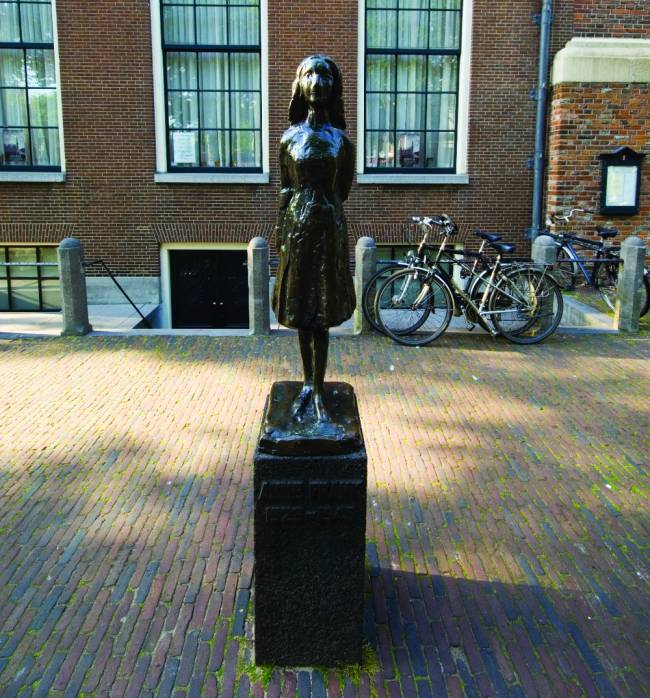 This won't be the cheeriest couple of hours you'll spend in Amsterdam, but nonetheless this is a must-see for visitors to the city. The museum incorporates the famous hideaway of young diarist Anne Frank, whose Jewish family was forced to 'disappear' after the Nazi's occupation of Amsterdam during the second-world war. At the time, Anne was just 12, the youngest of two daughters belonging to Edith and Otto Frank, a German-born Jewish businessman who ran a business selling spices above a warehouse overlooking the Prinsengracht canal in Amsterdam. When the Germans invaded Holland in 1940, Otto knew his family would no longer be safe, and in 1942, after missing their chance to escape the country, they went into hiding in a secret part of the building, the entrance to which was hidden behind a chest of drawers. Otto's non-Jewish employees agreed to help by delivering food and bringing news to the family, who remained concealed in a handful of rooms, their blinds and curtains completely drawn at all times. Translated into 67 languages and having sold over 30 million copies, The Diary of a Young Girl – Anne's journal documenting the two years spent in the house – is known throughout the world as an incredible account of human strength and courage over adversity, and the museum, with its stark, almost claustrophobic rooms, expertly shows the challenges the family faced prior to their discovery and capture in 1944.
annefrank.org
And if you do decide to take the kids…
Amsterdam has plenty to keep your little ones happy if you decide to take them along, including the ARTIS Amsterdam Royal Zoo, The National Maritime Museum, Madame Tussauds and the NEMO Science Museum.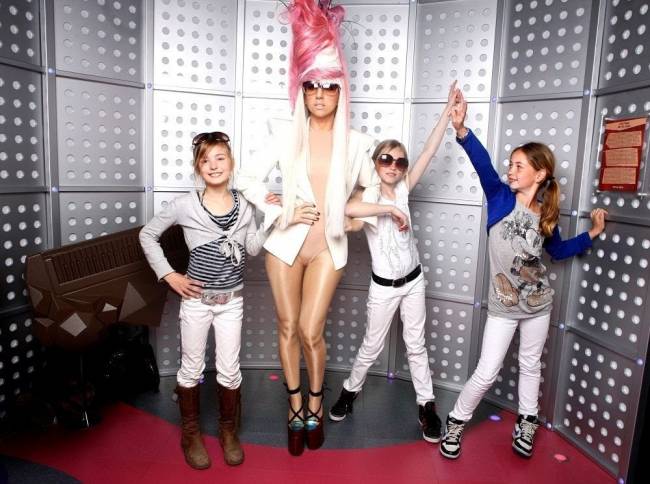 Where to eat
SupperClub
For a dinner with a difference, book a night at SupperClub, which combines eye-popping cabaret acts with five-course tasting menus, taken while lounging on huge white beds. Set in a grand, old theatre hall, you're guaranteed a night of decadent fun watching modern performance artists strut their stuff (wallflowers be warned: you're likely to be part of the show), while androgynous waiting staff serve champagne and bring out imaginative, tasty plates, including vegetarian and vegan cuisine. There's a DJ playing after dinner on Friday and Saturday nights, and it's best to book in advance as this place gets busy. There's also a SupperClub cruise at weekends, with a four-course dining experience, music and of course beds to lounge on and watch the city sail by. supperclub.amsterdam/en
How to get there
KLM flies daily from 17 UK airports to Amsterdam Airport Schiphol, with return fares starting from just £69 per person. KLM also flies to over 140 short-, medium- and long-haul destinations worldwide. For bookings, go to klm.com
Hoppa provides shared shuttles, private taxis, luxury vehicles and even helicopters to 7,500 locations around the world. Prices start from £19 per person for a private transfer from Amsterdam Schipohl Airport to Amsterdam City Centre (based on two passengers). To book, visit hoppa.com