Steeped in history, adorned in colour, soaked in booze and full of flavour. No wonder Porto is the latest European must-see hotspot…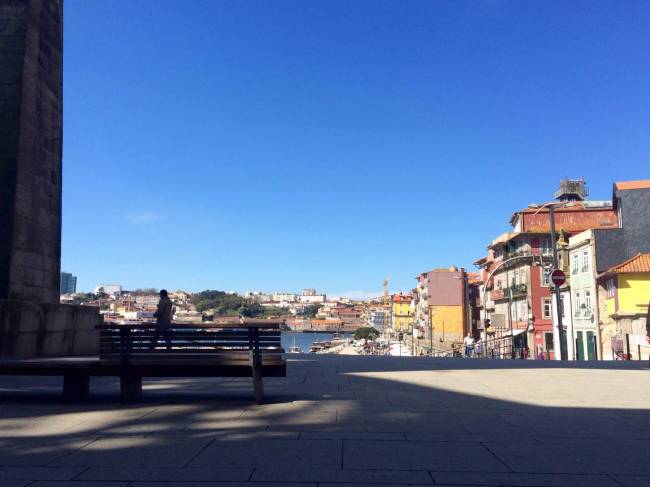 By moonlight (and without 20:20 vision) you could gaze over the Douro river at the shoreline of illuminated signage and think you were in a metropolis of buzzing nightclubs and bars. Dawn breaks and the buildings beneath the signage are revealed; cellar after cellar of famous and not-so-famous port brands. These historic cellars played a pivotal role in the development of Porto, and today they still help to boost tourism in the area. From humble beginnings, this picture-perfect city is now a chic getaway destination waiting to be explored.
Things to do…
Visit one of the many port cellars of Gaia and learn more about the history of the drink. There are no shortage of working cellars to tour, ideal if you've got a taste for the stuff. The cool, damp, low-lit, musty cellars are certainly an assault on the senses, but the whole experience lacks the formality of a museum so kids will be more than happy to wander round and let their imaginations run wild. Test your knowledge and palate with a relaxed port tasting after and figure out which you'll be buying to cram in your suitcase.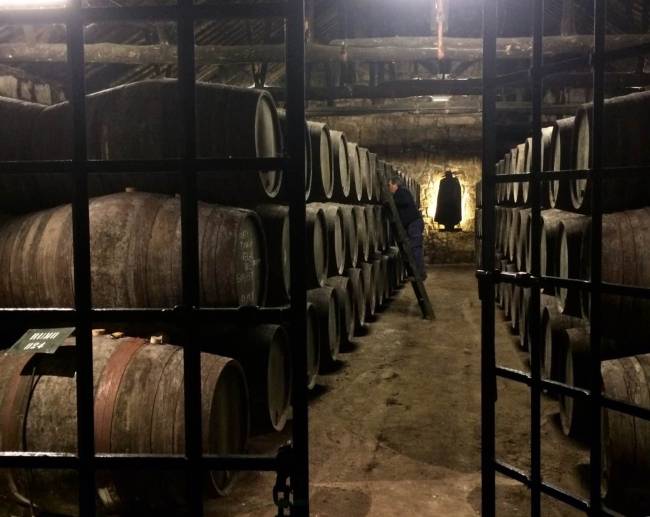 Step out of the port cellar and onto a traditional Rabelo boat for a tour along the Douro, these speedy little vessels follow part of the same route that has been tread for centuries. Bridge geeks can delight at six feats of engineering, including the Dom Luis I Bridge and the rather rickety looking Ponte Dona Maria Bridge designed by Gustave Eiffel (of giant Parisian uber-pylon fame). Zipping along the river is one of the best ways to see the city and take in the sights, including grand palaces, humbly stacked dwellings and the beaches of Vila Nova de Gaia.
Late spring to early autumn sees the barometer rising and the locals hitting the beach. The local beach of Foz, at the mouth of the Douro may be a tad windy at times, so be prepared for sandy sandwiches, or take shelter in one of the many bars and cafes that line the seafront. Porto's well-heeled reside in this part of town, so expect pristine beaches, a chic promenade and well preserved buildings. Grab the antique tram from the city to the area to add another mode of transport to your trip. For an aquatic experience, Sea Life Porto will keep any young ones entertained, and provides a safe bet for any rainy days.
Although you can pretty much soak up culture just walking along the streets, a few places really stand out on the high-brow agenda. Palácio da Bolsa is the city's former Stock Exchange, and houses grandeur that most UK palaces would yearn for. The building's gilt Arab room will certainly give you inspiration for your downstairs loo.
Train stations are hardly known for having a wow factor, but the São Bento Railway Station is chocka with 20,000 hand painted tiles lining the cavernous atrium. A short stroll away further uphill lies Porto Cathedral which gives a great vantage point from which to see the city.
Few bookshops manage to escape from the territory of fusty dullness, but Lello Bookstore is an exception that has to seen to be believed. Folklore has it JK Rowling was inspired for content for the Harry Potter series after spending time here. Walking down the sweeping staircase is like exploring an oesophagus, in fact the architecture of the entire building has an other-worldly vibe. If you tire of perusing the ancient tomes or filling your basket with unusual publications, grab some cake in the coffee shop.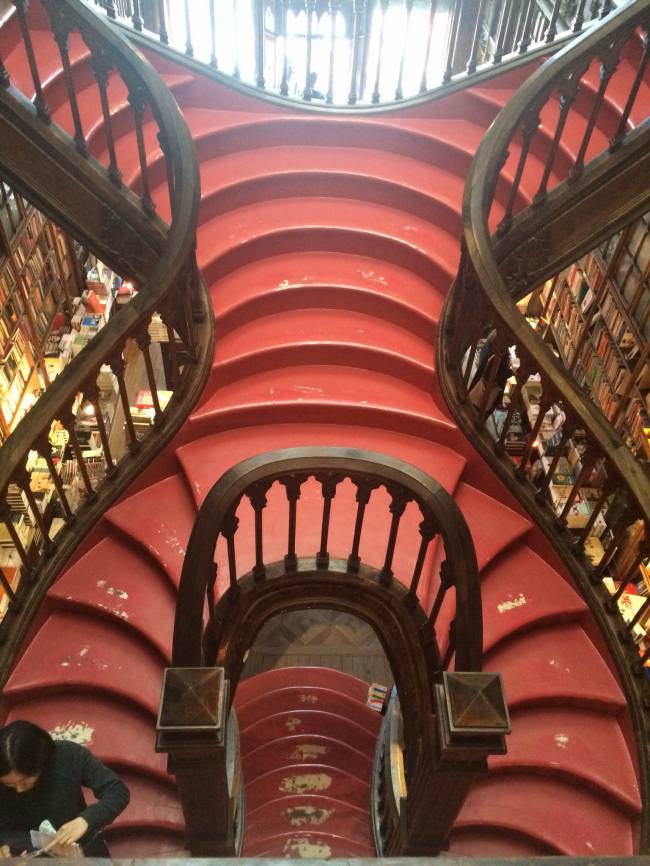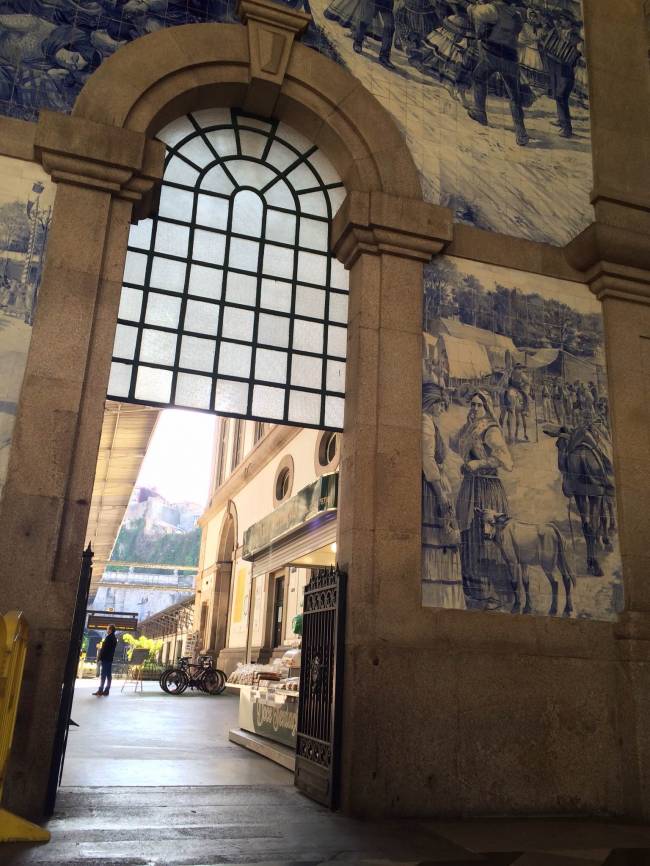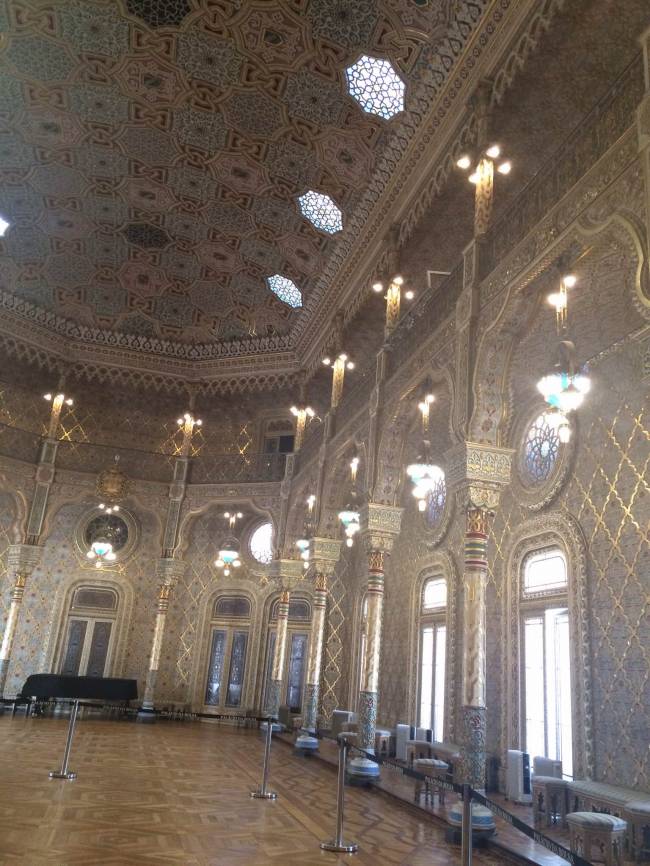 Eat, drink and relax….
The unofficial rule of Porto seems to be 'grab a pastry wherever you can'. Pastel de Nata (Portuguese custard tarts to you and me) will be spotted in every bakery, coffee shop and restaurant. Sweet creamy egg custard encased in crisp flaky pastry makes these worth stopping for. Make it your mission to find your favourite. You wont be sorry!
Watch the world (and boats) go by as you sit at one of the numerous riverside eateries along the Cais de Riberia. Dotted with traditional Portuguese and European cafes and restaurants, you'll have no shortage of places to eat. At night head deeper into the Ribeira area to discover the buzzing bars and restaurants, selling tapas, craft beers, local wines and liqueurs. Galeria de Paris houses a collection of weird and wonderful retro paraphernalia in this quirky live-music bar.
Dine posh at O Comercial inside the Palácio da Bolsa, where modern local cuisine and a great wine menu reflects the iconic building. Head at lunchtime for a wallet-friendly set menu.
Bacalhau as the name suggests is home to Portuguese offerings, in fact, if it ain't Portuguese, it ain't on the menu, so don't try ordering a Coke or pint of Stella. Inventive chefs plate up some eclectic fun creations to entice you, but even if you're not eating it's worth grabbing a table on the river-view path, to sip a white port and tonic as the sun goes down.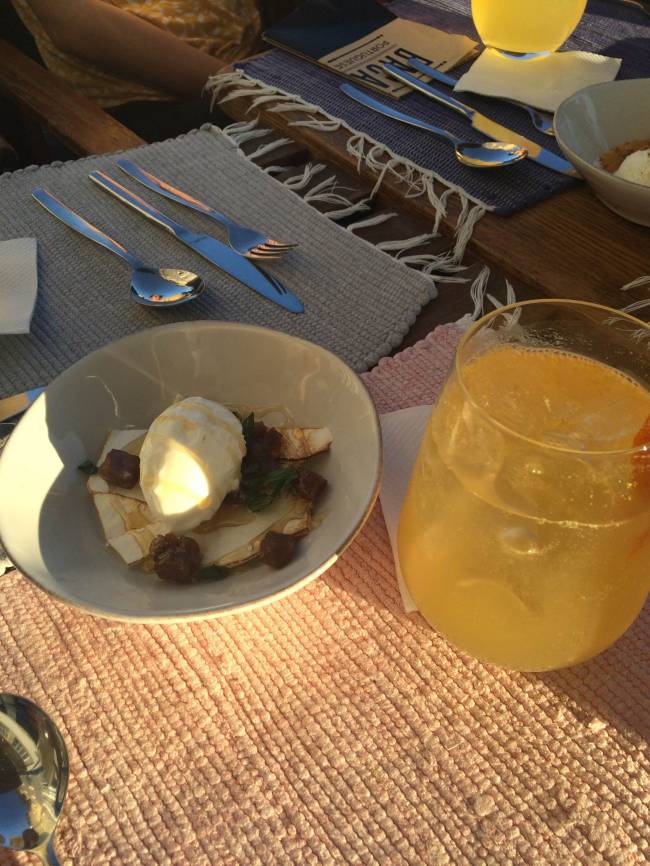 Stay close to all the action at the Pestana Vintage Porto, it's boutiquey charm and eclectic furnishings sit in this 16th century characterful building with views of the Douro river.
Live like royalty with a room at Pousada do Porto, hotel Palacio do Freixo. Recently opened as a luxury hotel, this former palace and national monument has stunning views of the city and river, fine dining restaurant, well equipped spa and indoor and outdoor pools.
While in the area…
An hour away from Porto lies the medieval city of Guimarães. Not much bigger than a small town, this place has more history than you could shake at. You can even stay in a converted 13th century monastery – Pousada de Guimarães, set within stunning gardens and with views over the rolling hills, this is a hotel like no other. If religious buildings are your thing, this is the place to be. Churches, a cathedral and religious icons are scattered liberally throughout the city, a photographer's dream of winding paths, wonky weathered buildings and slow paced public squares. Not quite enough to make a long stay, but if you're touring the area, Guimarães makes a great one-night stay for history buffs.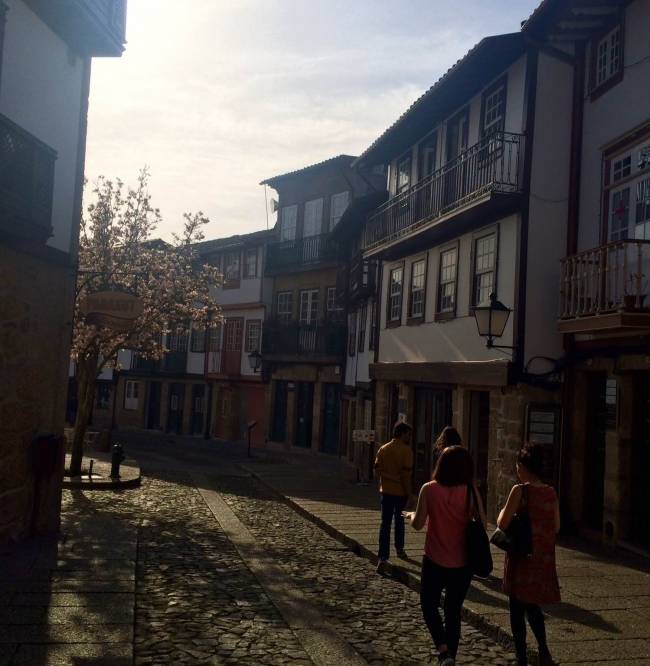 TAP Portugal flies directly from London Gatwick to Porto twice daily, return fares starting at £120 including all taxes and surcharges.
For further information and to book, visit www.flytap.com or call 0345 601 0932.