Choosing a place to go on holiday can be difficult with a toddler, especially if you want to go outside the UK, but don't want to fly. Ben Falk went to Club Med Opio en Provence – about 11 miles inland from Cannes – by train, to see if an all-inclusive resort would work for him, his wife and two-year-old daughter Hannah.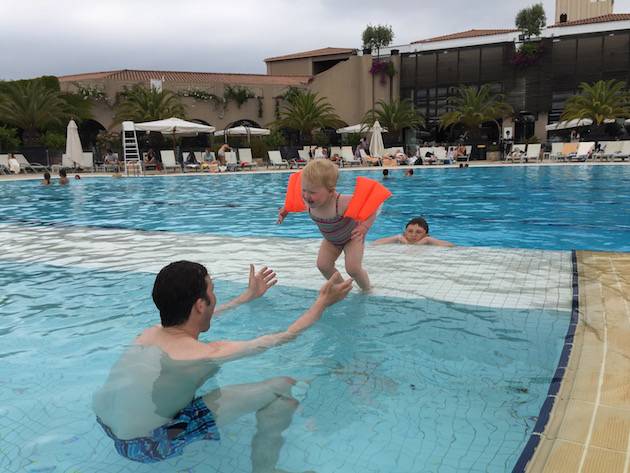 I like going to France. It has a range of different climates, cool cities and beautiful countryside and I can get by language-wise.
But travelling with a young child presents a challenge. After all, you want a holiday to be a proper holiday – not just for your kids but for you as well. There's a danger it might feel like home with a bit more sand and heat. Since Hannah was born, we've been away twice – to Bath with my parents and a house near Bordeaux with my parents and mother-in-law. It was time to go it alone.
Club Med Opio en Provence seemed like a good option. Since we were planning to go at the end of May, we wanted to go as south as possible to improve our chances of decent weather. And once there, there was a kids club as well as much food and drink as we wanted. Not having to worry about cooking, yet also not panicking about getting to and forking out at a restaurant, sounded nice.

Travelling
In Europe, for various reasons, my wife and I try to avoid flying which meant either train or car. It's a heck of a way to drive with a toddler, so we tried the train. It was a great decision. Not only can you travel pretty quickly (London via Marseille to Cannes is about eight-and-a-half hours door-to-door), but it's pretty cheap and the French trains are comfortable and airy. Lots of the TGVs are also double-deckers, so as you canter along the south coast, the view is spectacular.
Train stations are also closer to town, you only have to get there 30 minutes before the Eurostar leaves (and two minutes for the regional ones), plus it made it easier to break up Hannah's boredom. My wife and I could take turns very easily, there was space to walk up and down and readily available baby-changing facilities.
The resort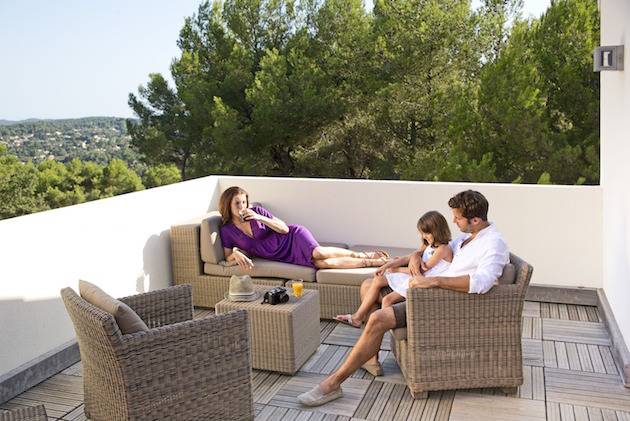 I'll admit I was cautious when we arrived in Opio. Holiday villages can be very variable, but while it wasn't all gleaming new, it was clean, well-appointed and welcoming. What's more, most rooms – including ours – are only about three minutes walk from the main complex, meaning that a forgotten water bottle or sunhat are easily collected.
The pool is fantastic with an area for children and low sides meaning it's easier for kids to climb in and out. There's also a separate children's pool with a slide and if you do have some time to yourself, a quiet adults-only pool on the other side of the resort.
Activity-wise, there's archery, tennis, a golf course with driving range and plenty of walking tours organised by Club Med. This is probably where we missed out, though I did manage to snatch half-an-hour to whack some golf balls with clubs I borrowed from the pro shop.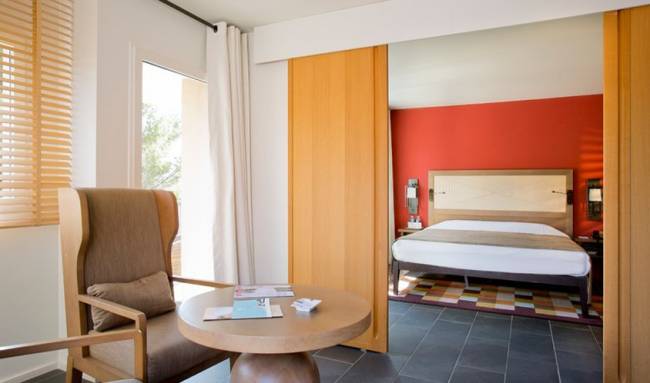 There's even a spa. I treated my wife to a back rub and facial while she got me a massage. Therapist Delphine had magic hands.
The food
Was amazing. The hard work I'd done not drinking alcohol for the first four months of this year was completely ruined by the beer on tap and wine at dinner.
What's more, when faced with counter after counter of grub, it seems impertinent not to eat three courses per meal.
Hannah loved it, munching on pancakes and sausages for breakfast, bread, ham and pears for lunch and freshly-made pasta or pizza for dinner. Over the course of the week, I enjoyed grilled fish, two different kinds of steak, as well as ceviche and gelato.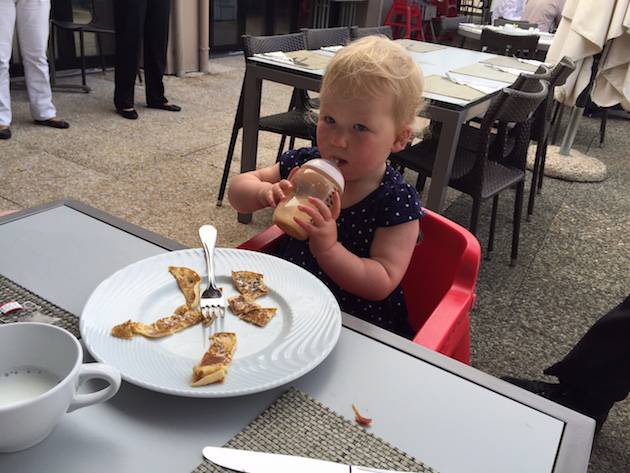 The only downside was when we stopped off to eat in Marseille on our way back, our daughter insisted on going to choose her food in the restaurant kitchen. We had to explain that you don't normally get to wander round an open-plan cooking area looking at all your options.
Childcare
Our daughter can be very outgoing once she gets to know someone, but is shy around groups of new people. As such, it was a tough sell to get her to go to Petit Club, which was for two-to-three-year olds (there is also separate care available for younger and older children).
It didn't always work, but Florian, Nassira and Max were brilliant with her when we were able to convince her to stay. They made her feel welcome despite all the other kids being French. And there are tons of toys to play with, they go on walks and hit the pool, while on Thursday, the "spectacle" – the kids performing on stage in front of the parents – is hilarious and fun.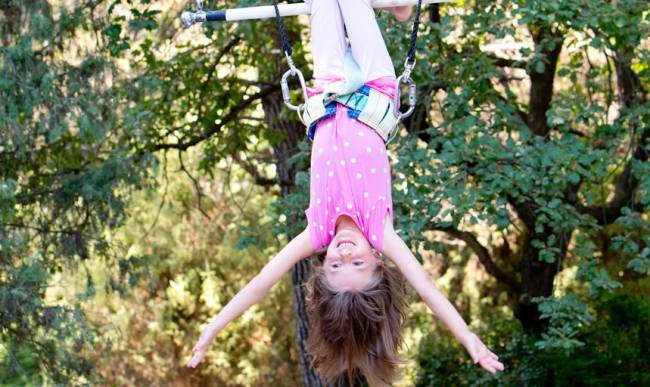 They managed to cajole Hannah into wearing a princess dress and getting her face painted, although her deadpan expression when her age group presented their song was priceless.
What's more, having children of her age wandering around the complex meant that there was always someone for her to stare at or try to make friends with.
The downsides
There's not much that was wrong with this place. The staff were courteous and seemed like they were excited to be there. You didn't feel forced into activities. Having nightly shows (which we went to bed before) meant that Hannah got to spend part of the afternoon watching the performers practising their acrobatic stage routines, which she loved.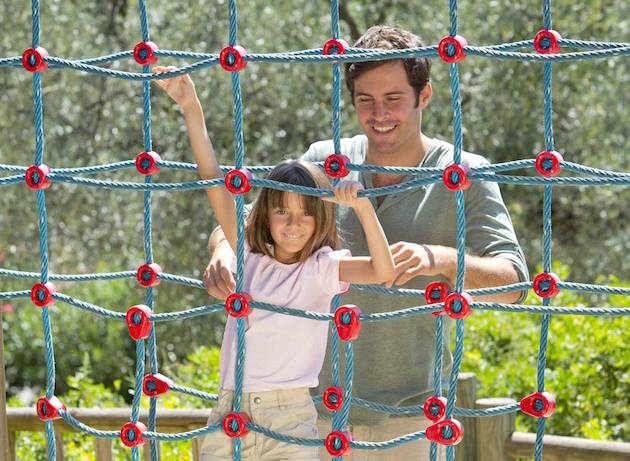 I think if we did it again we'd get two rooms. While it meant we got to bed pretty early and seriously caught up on our rest, I don't think we'd choose to sleep in the same room as our daughter. The Club room we had was spacious enough, but it would have been nice to have some kind of balcony or sitting area.
The playground was also strangely under-whelming. There was a small jungle gym and couple of cheapish seesaws, but it was housed a good-sized spot and could easily have included swings and roundabouts. Hannah got bored with what was on offer pretty quickly.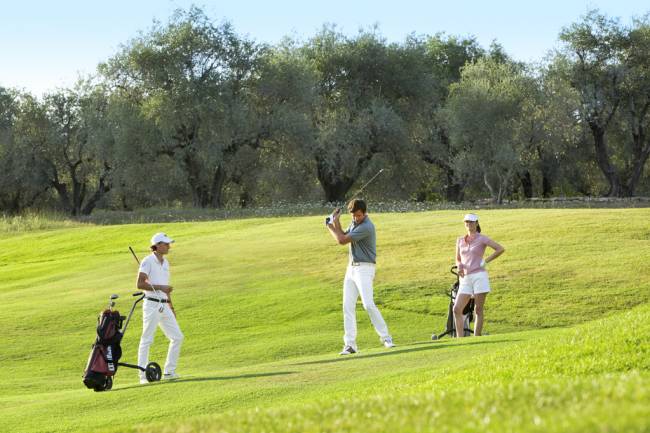 Be aware too that because of its location, it's a venue for Gallic corporate getaways and OAP groups. That didn't bother us, but as it got closer to the weekend it got noticeably busier and perhaps a little more raucous.
The verdict
Overall though, it was a great holiday and highly recommended. We were lucky with the weather, even though it was a bit overcast the first couple of days (see swimming picture above), it was still mid-20s. That turned into 30-degree blazing sun later in the week. Take the train, explore some of the other cities en route (we stopped off in Marseille and Cannes) and try not to put on too much weight!
Ben and his family stayed at Club Med Opio en Provence. Train fares from London to Cannes start at £117 standard class return. Visit www.voyages-sncf.com or call (0844) 848 5848.