DAD.info picks a sackful of seasonal soujourns worth asking Santa for this Christmas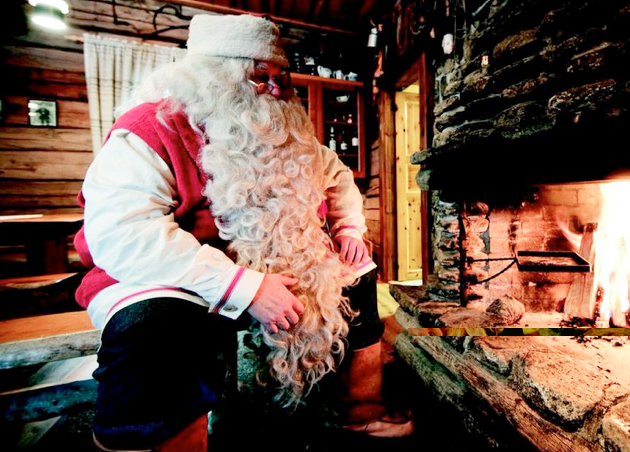 For those who are Christmas crackers: Finland's Santa-seeking tours
Some might argue (see further down) that these getaways don't offer an authentic arctic experience, but your kids aren't going to complain about meeting Father Christmas in his native Lapland rather than at Bluewater, are they?
Santa Clause Village
Santa Claus, or Joulupukki in Finnish, is apparently originally from the Korvatunturi Fell in North East Lapland, but has now made the Lappish capital, Rovaniemi, his official hometown and headquarters.
At Santa Claus Village in Rovaniemi, open throughout the year, visitors can visit Santa Claus' office and the main post office, where you can observe the frantic flurry of the festive season. Cards, letters and parcels sent from Santa Claus' main post office are franked with a special Arctic Circle postmark, which can't be found anywhere else.
The village is open year round and opening hours vary. Visit www.santaclausvillage.info for more information. Entrance is free.
SantaPark
A Christmas fantasy world built inside an underground cavern where elves bustle all year round, visitors can bake and decorate gingerbread in the Gingerbread Kitchen, learn elf skills in the Elf School or make Christmas decorations in the Elf Workshop. SantaPark's Sleigh Ride explores the four seasons of Finland and ends in the elves' toy factory, where the presents for next Christmas are made.
Entrance to SantaPark costs 31€ for adults; 25.50€ for children aged three to 12, and free for children under three years.
The Santa Express (bus line number eight) connects Santa Claus World and Rovaniemi Railway Station.
For more information, visit: www.santapark.com
Santa Claus World
New for 2014, Santa Claus World at Linnanmäki Amusement Park in Helsinki offers the chance to meet Santa Claus at all times of year. Accompanied by Santa's elves, visitors are led through a fairytale Lappish setting, complete with the northern lights, illustrating Santa's Christmas story, before meeting the main man himself at his cottage. The Santa Claus World shop has a special postal service that sends cards marked with a special Santa Claus World Linnanmäki stamp.
Linnanmäki Amusement Park is located in the Alppiharju district of Helsinki. (Closest tram stop is Linnanmäki/Borgbacken on tram line three.) Entrance to Santa Claus World is 5€ per person, and free for children under three years. Opening hours vary.
For more information, visit: santaclausworld.com
Finnair flies to Helsinki from London Heathrow and Manchester with return fares in December from £140 and £171 respectively. Return connecting flights to Rovaniemi with Finnair in December start from £175. Visit: www.finnair.com
For seasoned seasonal travellers: Sweden's authentic experiences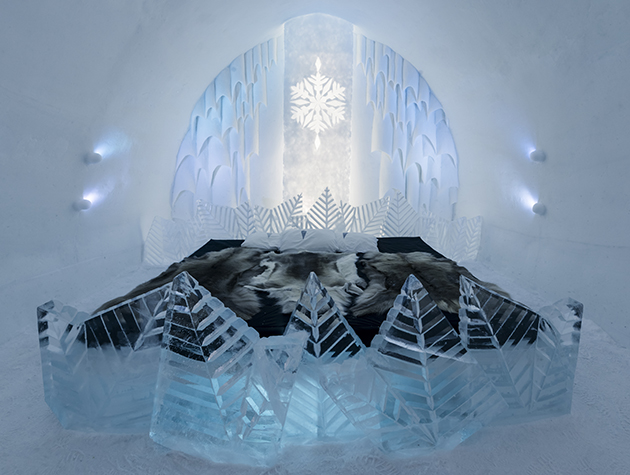 Not everyone is so enamoured with Father Christmas though. Specialist tour operator, Simply Sweden says 'while the Santa-crazy crowds descend on Finland, Swedish Lapland promises a less commercial atmosphere, where visitors can immerse themselves in local life and explore the spectacular landscapes, dubbed by Unesco as one of the last untouched wildernesses.'
The highlight of Simply Sweden's new Lapland tours include viewing the ethereal Northern Lights in Sweden's Sami territories; a snowmobile tour along an old iron ore trade route; and the stays Icehotel & Northern Lights Cabins, celebrating the 25th anniversary of Sweden's incredible Icehotel.
For more information, visit www.simplynorthernlights.co.uk or call 01427 700115
For sunshine seekers: Christmas cruise around the Caribbean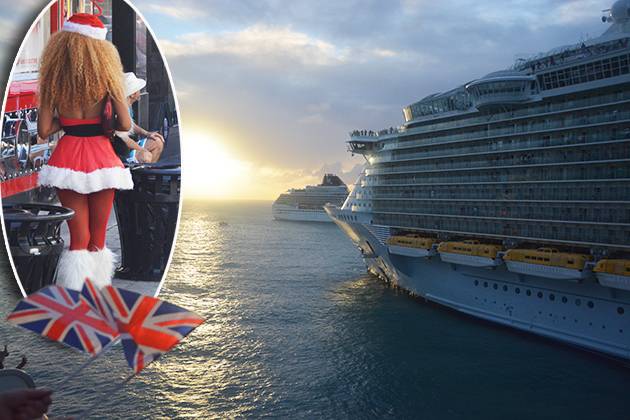 If you don't fancy freezing your bits off for the festive season though, why not enjoy the best of a traditional British Christmas combined with the best of an exotic holiday by trying one of P&O's bargainous Christmas cruises?
With ships decorated with trees, garlands and wreaths, the onboard carol concerts, Christmas music, festive films, Christmas shows and even a gingerbread village cooked up by the ship's chefs, you'd never know you'd left good old Blighty.
On Christmas Day, Father Christmas arrives onboard with presents for everyone, Christmas church services are held and guests feast on Christmas dinner with all the trimmings, champagne and Christmas crackers.
14 nights in the Caribbean over Christmas starts from only £999 per person, including flights to Barbados, transfers, an inside cabin, and full board meals.
For more information, visit: www.pocruises.com, or call your local travel agent.
For culture vultures: an Italian style Christmas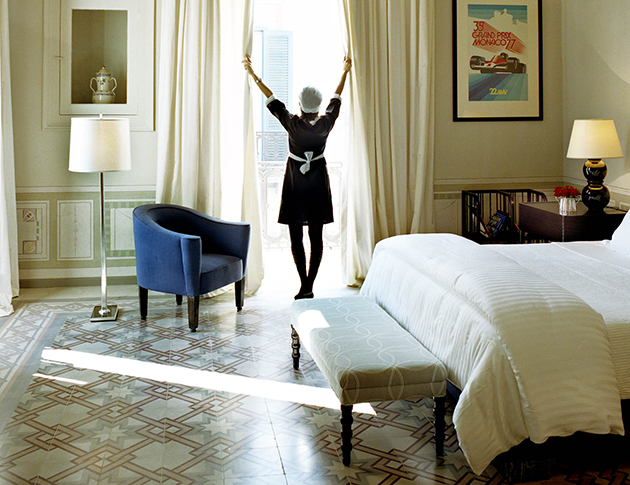 If you're tired of the same old British Christmas, you could visit movie director, Francis Ford Coppola's Palazzo Margherita resort, which is offering a traditional Italian festive break this year.
As its name implies, every break at the Palazzo involves the finest Italian cuisine, and a festive stay will start with hot chocolate and a variety of handmade cookies and pastries on arrival. Continue your culinary adventure with a cooking lesson in the warmth of the dine-in kitchen where guests will learn ancient Christmas recipes, as well as the stories behind them. All of this is in preparation for an unforgettable, traditional Christmas Eve dinner in the beautiful salon, accompanied with selected local wines. Guests have the option to follow dinner with Midnight Mass in a historic local church.
Immerse yourself in the local culture and take a trip to the historic centre of Matera, where the sassi (ancient caves) shine in a magic atmosphere with tableaux representing the scene of Christ's birth displayed in the various caves across the town.
Other festive entertainment at the Palazzo includes one of the most entertaining Christmas customs in Southern Italy: the family game of tombolata (that's bingo to you and me).
Rates for this Christmas are 1,710€ for three nights. For more information, visit: www.coppolaresorts.com