Celebrating its Golden Jubilee this year, Singapore – which gained independence in 1965 – has featured in shedloads of travel publications' 'top destinations for 2015' lists.
We feel that the place has something of a reputation for being a little done-to-death and super-sterile though, so we'd thought we'd take a look at the kooky and unusual side of this year's en vogue holiday hotspot…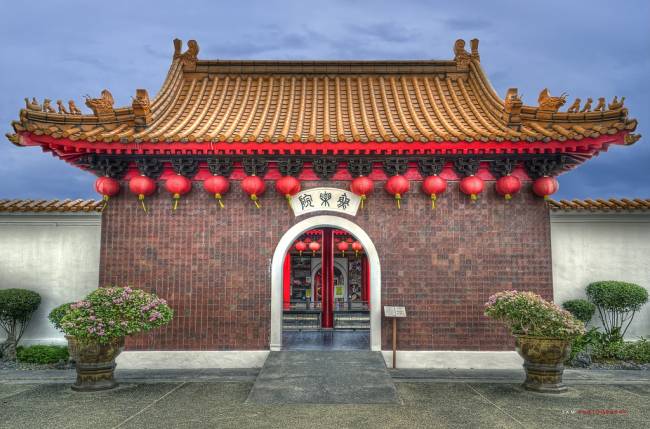 The Live Turtle and Tortoise Museum
Housing over 1,600 live turtles and tortoises, this attraction – found at the Chinese Garden in Jurong – does exactly what it says on the tin. Launched in 2001 by a father-and-daughter team who were enthusiastic collectors of the shell-bound reptiles, this museum offers visitors the opportunity to get up close with a myriad of species of, well… tortoises and turtles, many of which roam freely around the grounds.
Sure, it might not have as much variety as your average zoo – you won't be feeding the penguins or saying hello to the chimpanzees here – but for all-out oddness, you'll struggle to beat this place.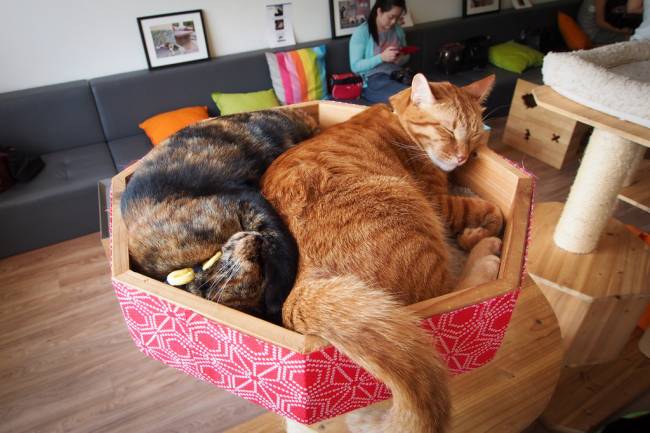 The Cat Cafe
More kooky than downright creepy, the Cat Cafe on the Boat Quay at the southern-most point of Singapore offers guests the opportunity to enjoy a cup of tea and a slice of cake alongside a host of furry friends.
Unlike some places we could mention that exploit these poor, harassed cuties for cash, all of the cats housed at the cafe are either stray or adopted. Popular with many locals unable to keep pets of their own, this charming establishment houses fifteen cats all with their own unique personalities, making it a fun and unusual day out for the whole family.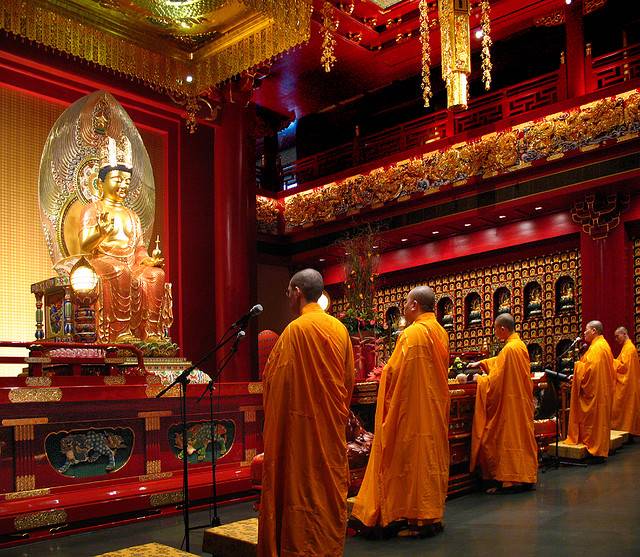 The Buddha Tooth Relic Temple and Museum
Set in the heart of Chinatown, the Buddha Tooth Relic Temple and Museum is an impressive sight. Costing over $60m, this beautiful temple houses a number of artefacts related to Buddhism, but what makes it even more impressive is that the entire complex is based around a solitary tooth.
Folklore has it that when Buddha was cremated following his death, one of his teeth was rescued, and that very tooth is said to remain in this museum to this very day, attracting huge numbers of pilgrims every year.
This is not the only temple on Earth that claims to play host to this holy relic, but it might be one of the most expensive.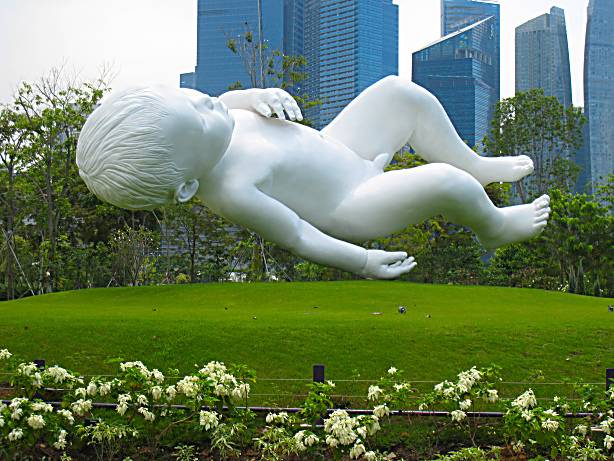 Planet
For a nice day out, why not take a trip to the Gardens by the Bay? Stunning scenery, plenty to do for the little ones, and conveniently located in the centre of Singapore, this charming beauty spot is the ideal place to unwind for a few hours. Also, there's a seven ton, ten-metre-tall bronze statue of an infant baby to look at. Of course.
This incongruous installation was the brainchild of British artist Marc Quinn, based on his own new-born son – and for sheer, unadulterated weirdness, Planet is one attraction you can't afford to miss.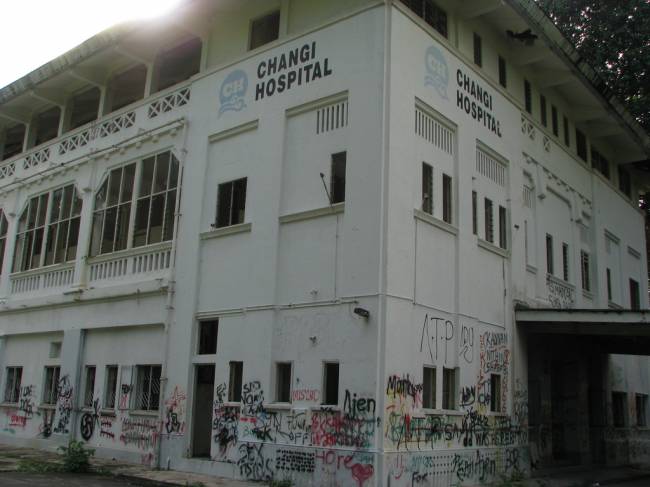 Old Changi Hospital
Changi Hospital, better known as Old Changi Hospital since its abandonment in 1997, is situated in, yep, Changi on the east coast of Singapore, and has endured endless eerie rumours since it closed down.
Stories of ghosts of the soldiers who ran the hospital during the Japanese occupancy of Singapore during WWII haunting the deserted building have grown for the past two decades, and the run-down site is now a huge tourist hotspot, with visitors desperate to spot a spooky apparition for themselves.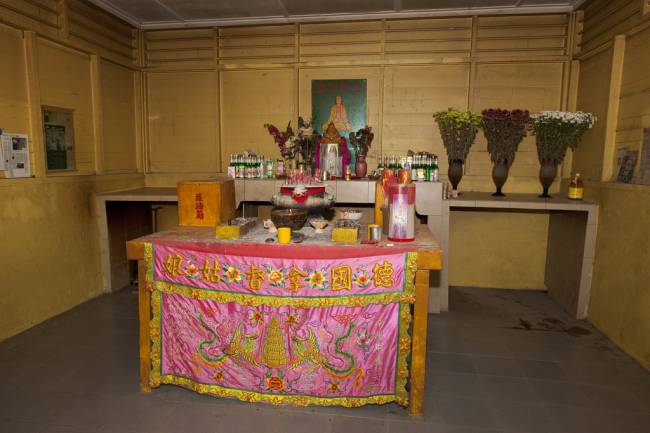 The German Girl Shrine
Dumped unceremoniously on the island of Pulau Ubin, just off Singapore's coast, this bemusing exhibition is more than a little unnerving. At first glance, this unassuming hut doesn't seem to hold much interest, but step inside and you'll find a small altar containing a handful of beauty items and a box containing a doll.
Legend has it that the doll represents a young German girl who died on the island over a century before, falling to her death at a local quarry. This unsettling shrine to the dead girl is all that remains of her memory, and thousands of people visit every year.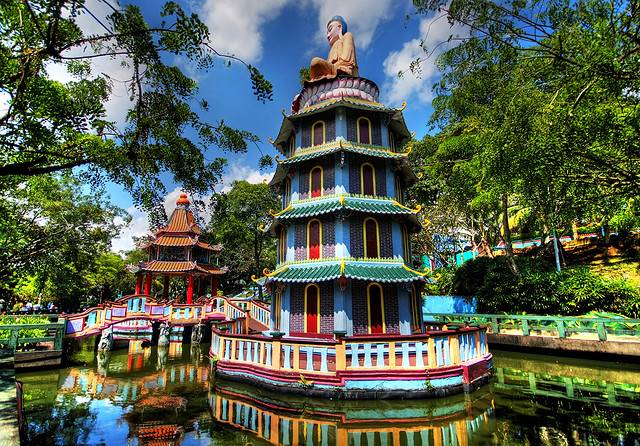 Haw Par Villa
Though it was initially intended as the East's answer to Disneyland, this spooky attraction is far from your average theme park. Haw Par Villa, situated on the south coast of Singapore, takes visitors on an incredible journey through Chinese mythology – with an emphasis on the absurd.
Wacky exhibits include a crab with a human head and an array of creepy demons, while the Ten Courts of Hell walks you through a variety of 'sins,' along with their consequences. Not as kid-friendly as a talking mouse then.
Flights to Singapore this spring are around £390 at time of publishing and accommodation can be found at: www.hotelclub.com