Spending a week or two holidaying with the kids can seem an idyllic way to relax and reconnect… until you get there, and the pressure to keep them entertained for every minute of the day kicks in.
With a seemingly endless list of amenities, cruise holidays are becoming an increasingly popular option for families with children.
Here are six tips for dads taking the kids on a cruise holiday for the first time:
1. Check out the kids clubs
Before booking a cruise, check out the kids club offerings from the major cruise lines. Your 13-year-old could be pretty upset if you arrive and the kids club is full of six-year-olds, colouring-in cartoon characters. Some cruise lines offer different kids groups and amenities from ship to ship – so make sure the ship you're booking has the clubs and games which are getting the kids excited.
It's always a good idea to encourage the kids to attend the clubs on the first night – this is often the best chance to forge new friendships with their peers. It can be difficult for children to break into established cliques.
2. Oversee the packing
Teens (and pre-teens) may consider themselves more than capable of packing their own bags. Despite this, you'll often encounter varying weather and temperatures on a cruise, so it's worthwhile double checking to make sure that they've packed appropriately.
Bonus tip – make sure that everything they need during the first few hours on board is packed into their hand luggage. After boarding the cruise ship, your hold luggage will be detained for checks before being delivered to your cabin – so you'll be without it for a short while.
3. Let them record their experience
The YouTube generation love to record everything they do. From a cheeky Nando's to their new JD Sports trainers – kids seem to need very little excuse to photo and film everything they do or own to upload to Instagram, Facebook and YouTube.
Rather than encouraging them to keep a diary of everything they have seen and enjoyed on their holiday – task them with recording their holiday if they own a camera phone. This can be particularly beneficial for teens – encouraging them to explore and experience new things, rather than just sulk.
4. Go all-inclusive with drinks packages
Rather than being tapped up for money every time one of your kids is thirsty or bored, consider an all-inclusive drinks package. It can help you save a huge amount of money. Many of the major cruise lines stagger their drinks packages, so you can choose from a soft drinks only package, or one that includes alcohol for the grown-ups too.
Specialist travel agent, Cruise1st, explain: "It's worth picking an all-inclusive cruise deal, especially for a family holiday. And opting for a drinks package means that families don't have to keep track of their on-board spending, and can concentrate on enjoying themselves."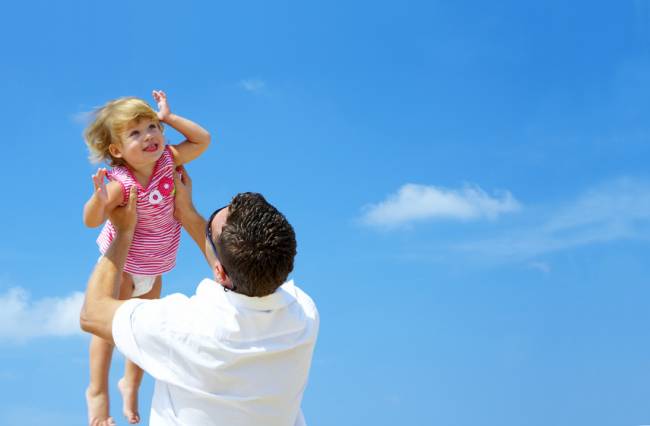 5. Find the children's menus
All the major cruise lines have invested heavily in improving on-board dining. The likes of Jamie Oliver, Atul Kochhar and Jacques Pepin have all opened cruise ship restaurants.
However, the kids may not have developed the palate to truly appreciate the subtleties of these expert chefs. So it's a good idea to pick a ship with plenty of options for fussy eaters. The Norwegian Breakaway is perfect; with more than 20 different on-board dining options, there's something for everyone.
6. Invest in an internet package
Similar to the drinks package – it can be more affordable (cruise ship internet access can be heinously expensive) to buy an internet allowance on the first day rather than paying as-you-go. Kids (especially teens) can blitz through their internet allowance – chatting with friends, keeping up with the latest gossip and ensuring their Clash of Clans game is ticking along nicely.
Most cruise lines offer internet block allowances with a sliding economy: so the more minutes of internet access you order, the cheaper the per-minute rate. Buying a block at the start of holiday can lead to huge savings by the end of the trip.
Over the past 15 years, many of the major cruise lines have invested significant amounts of time and money to ensure their ships appeal to all generations. The likes of Royal Caribbean, Princess Cruises and Carnival Cruises now provide exceptional entertainment and excitement for the kids, and the big kids.