Ahead of this year's Margaret River Gourmet Escape festival, DAD.info explores the region Down Under that's a must-do for foodies…
"I've never see a food explosion happen in any country in the world like it's happened in Australia," says Heston Blumenthal, speaking at the UK launch of Western Australia's foodie festival, the Margaret River Gourmet Escape, at which he is set to be a headline chef for the second year running.
"I've not been anywhere like it before," he enthuses of the event which attracts the world's biggest celebrity chefs, who come to cook, dine and mingle with gourmets and wine buffs alike. "You're immersed in this incredible energetic foodie heaven, continues Heston, "The quality of the produce and the enthusiasm of the people is just unbelievable. I love Britain – but if I had to move anywhere, I'd live there."
With such high praise from the master of haute cuisine, Dad.info had to check out what all the fuss is about and bring you our top ten places to eat in south-west Australia…
Aravina Estate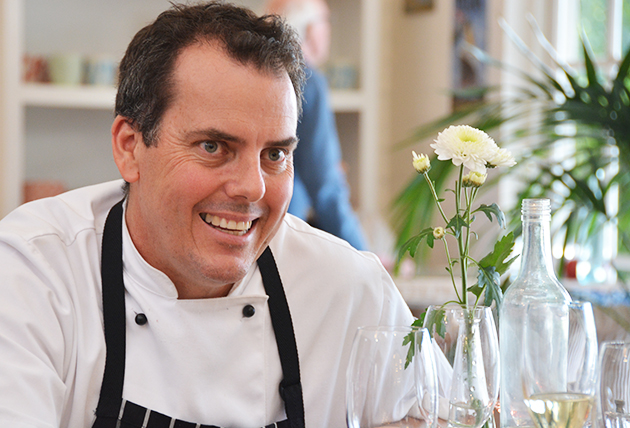 Tony Howell, head chef at Aravina, formerly ran the kitchen at Cape Lodge for 15 years. He has cooked for culinary luminaries such as René Redzepi, Alex Atala, Sat Baines and Heston Blumenthal and even the odd rock star: "When Sting came down to play at Leeuwin winery's annual concert, he offered me a position as his personal chef," says Howell. "I was tempted, but I don't like the English weather," he says, flashing a mischievous grin.
Come visit him at Aravina Estate, in Western Australia's Margaret River region, to see what Sting was so excited about; you definitely won't be disappointed.
For more info, visit: www.aravinaestate.com
The Greenhouse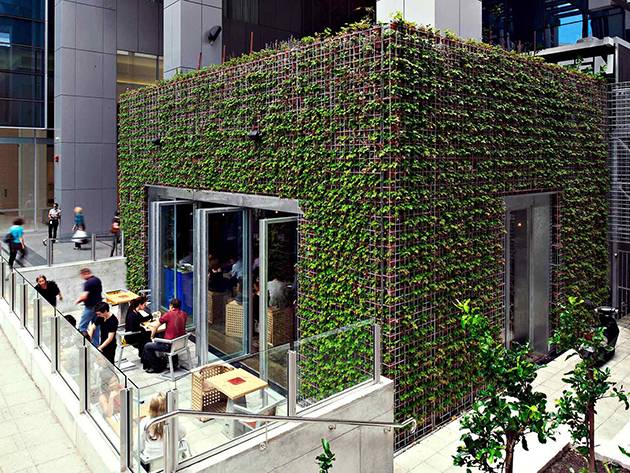 In the heart of Perth's central business district, dwarfed by the surrounding commercial facades and nested in the base of a 40-storey office tower, The Greenhouse – a small, sustainably-built restaurant, clad with hundreds of live plants outside, and furnished with reclaimed agricultural artefacts within – serves a skewed take on the slap-up breakfast, offering soy lattes, nitrate-free bacon, and eggs slow-cooked in a temperature-controlled bath of 62-degree water. Lunch is equally as exciting.
On your way out, don't forget to grab a handful of the free compost by the front door!
For more info, visit: www.greenhouseperth.com
Restaurant Amusé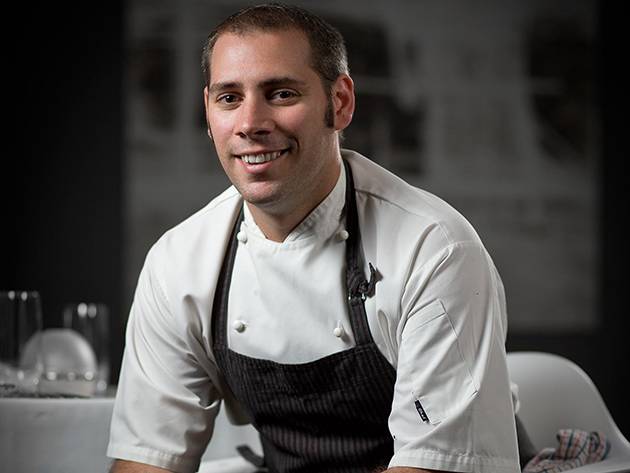 Despite being inauspiciously concealed among the suburban homes of residential East Perth, Restaurant Amusé has won the 'Best Restaurant in Western Australia accolade for six consecutive years, with its single-sitting, 10-course, wine-matched degustation menu of diminutive portions appropriate to its haute cuisine status for $210 AUD (£121) per person. Its reassuringly expensive menu is a fine way to impress your date.
For more info, visit: www.restaurantamuse.com.au
The Raw Kitchen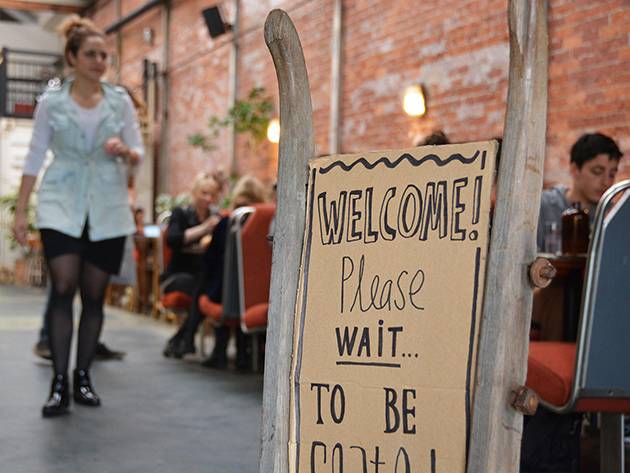 Raw Kitchen in the city of Fremantle is a place where – seated on a recycled bus seat in a salvaged shipping container – you can lunch on a three-course vegan, raw-food menu of dehydrated buckwheat-based pizza, pad Thai with noodles replaced by courgette ribbons and, for dessert, cheesecake… minus the cheese.
"You could live your whole life eating cooked food and of course you'd be OK, but you wouldn't be expressing your full potential. The idea that you need to eat 100% raw food though, it's not true. You need to find a percentage that works for you," says the restaurant's owner and nutritionist, Heath Daley: "There have been a lot of copycat restaurants that try to replicate elements of what we're doing but people see right through it. Everywhere now does smoothies with raw, leafy greens in them; I'm just waiting for when McDonald's puts out the green smoothie, then we'll know we've won.
For more info, visit: www.therawkitchen.com.au
Samudra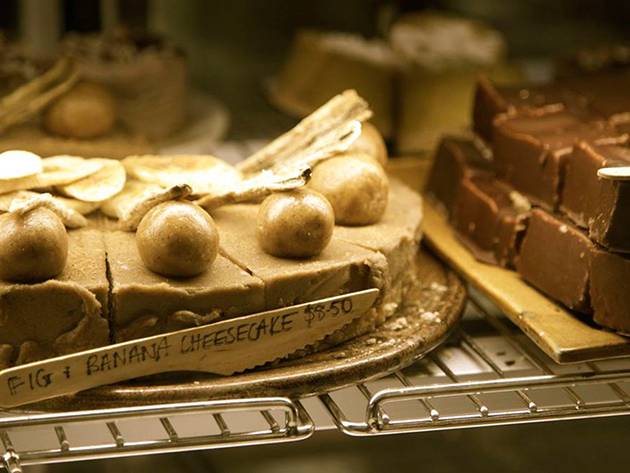 Heath Daley from Fremantle's Raw Kitchen is quick to praise this vegetarian café and yoga school in the small town of Dunsborough in the Margaret River region: "The first raw menu I saw in my life was at Samudra. Before then it was such an underground culture, you'd have to go to raw meet-ups and potlucks and they were just full of hippies! Samudra were these cool surfer dudes and yogis who cottoned on to the health effects of a living food menu."
Don't worry if raw food isn't up your street though, they do a mean slap-up vegetarian breakfast, sourdough toasties, quiches and pasties too!
For more info, visit: www.samudra.com.au
Leeuwin Estate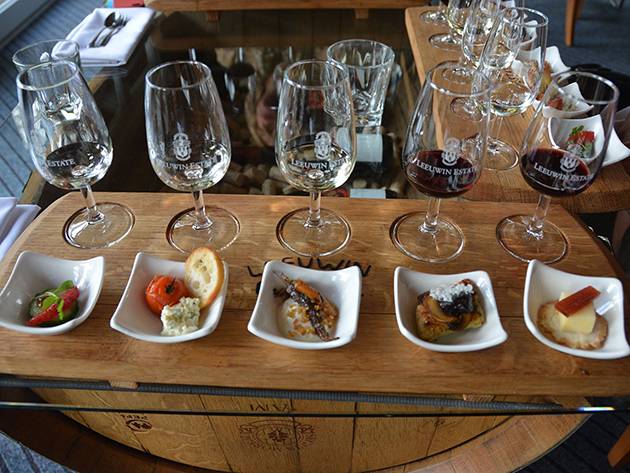 One of the main focal points of the Margaret River Gourmet Escape, where the village is hosted, Leeuwin is one of the founding five wineries in this internationally revered region.
Famous for its summer series of al fresco concerts hosting everyone from Sting to Carol King, and Ray Charles to Diana Ross, it's also a great place to try a flight of their world-renowned wines paired with complementary canapés.
For more info, visit: www.leeuwinestate.com.au
Cape Lodge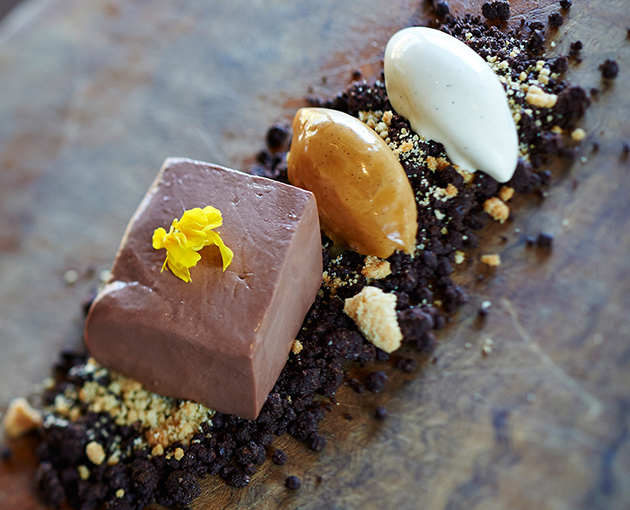 Located in its own vineyard in the Margaret River area, surrounded by some of the most famous wineries in the region, Cape Lodge offers top-end accommodation, free wine tasting sessions each evening, a weekly cookery school and, most importantly, a superb restaurant voted 'Top Ten in the World for Food,' in Conde Nast Traveller's Gold List.
We recommend trying one of head chef Michael Elfwing's six-course tasting menus which can include delicious dishes like Beetroot 'ravioli,' Margaret River venison, hazelnut espuma and poached quince, followed by a double cream brie and fig pre-dessert, and then the amazing Bahen chocolate emulsion with (everybody's new favourite sweet) salt caramel for dessert proper.
For more info, visit: www.capelodge.com.au/
Lamont Smith's Beach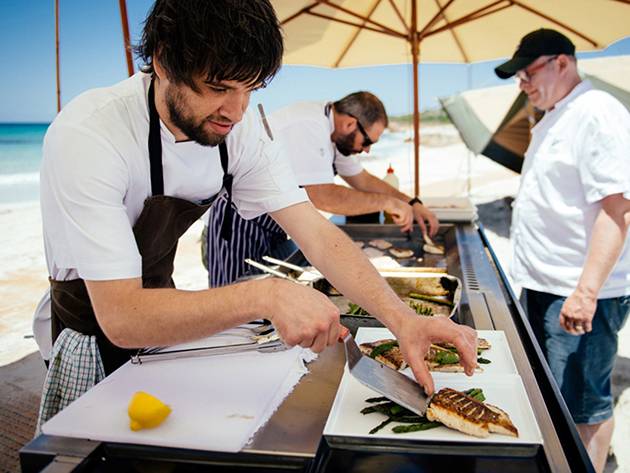 Located in Smith's Beach Resort, overlooking the site of the Margaret River Gourmet Escape's already legendary beach barbeques, Lamont's kitchen is where the celebrity chefs' culinary creations are brought to life before being served by the sea. If you're dining inside the restaurant though, you can expect to sample delights such as their delicious goats cheese gnocchi & petite ratatouille, for starters, and for main maybe try the Thai yellow curry, if you like a little spice. They also have excellent menus for coeliacs, vegans and vegetarians.
For more info, visit: www.lamonts.com.au/venues/smiths-beach
Foragers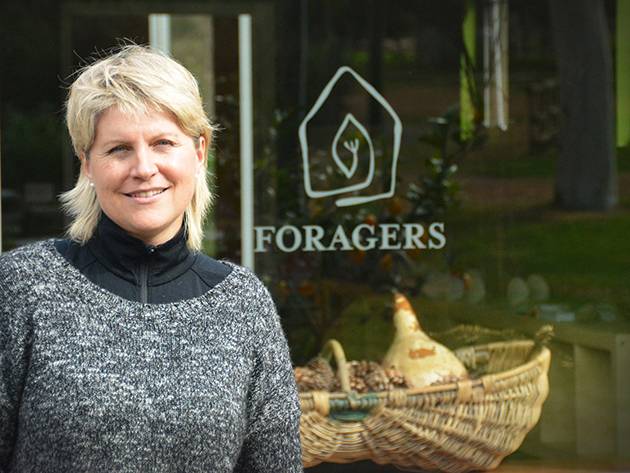 Among the breath-taking karri trees of the Southern Forests region, Pemberton's locally revered chef and food columnist for The West Australian newspaper, Sophie Zalokar, runs Foragers, a farm-based cookery school, dining room and lodge, which sees her readers from miles around flock to get first-hand culinary tips and, of course, sample the classes' resulting dishes.
Plump for a baking class and you can learn how to make amazing dishes like pear & cardamom marzipan cake with lapsang souchong caramel cream; and chestnut, raisin & rosemary cake… and then eat a four-course dinner of desserts! With ingredients sourced locally, or even from her own garden, and a sustainable approach to produce, these treats aren't even that naughty.
For more info, visit: www.foragers.com.au/
The Lake House Denmark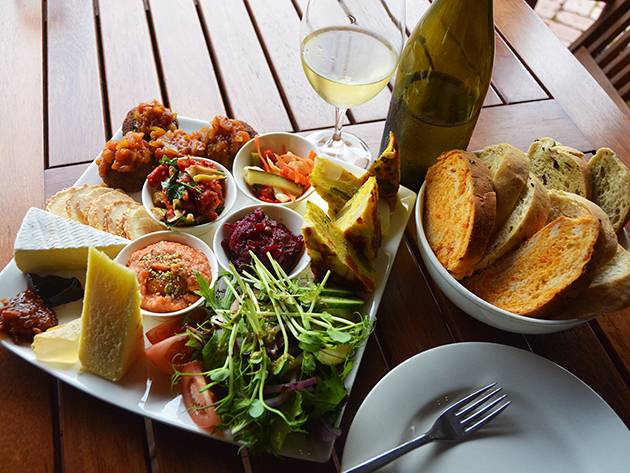 Situated near the fantastic Valley of the Giants Tree Top Walk and Whale World in an area of outstanding natural beauty, about three miles outside the small, hippy town of Denmark, the Lake House cellar door, café and restaurant, is a great place to stop for an organic, biodynamic – and delicious – meal and complimentary wine tasting. They've got a great selection for veggies too because the lady of the husband-and-wife management team is herself vegetarian.
While there you absolutely must try – and stock up on – products from their unique Vinofood range: a selection of jams, chutneys, jellies, sweet treats and sauces all flavoured with the region's magnificent wines.
For more info, visit: www.lakehousedenmark.com.au/
How to get there
Travelbag (0845 543 6615 / travelbag.co.uk) offers a self-drive package in Western Australia from £1,352 per person, including two nights in Perth and 10-day Maui Campervan hire. Book by 31/12/14 for travel between 04/04/15 – 31/05/15.
Qantas flies from London Heathrow to Perth, with economy fares starting at £1,172 and business fares starting at £4,225. Visit qantas.com for latest deals.
To find out more about the Margaret River Gourmet Escape, go to www.gourmetescape.com.au and for more on Western Australia, visit www.westernaustralia.com
The area is also being featured in the TV cookery show, Recipes that Rock, starring Matt Stone and Blur bassist, Alex James. Check it out at 8pm on Saturdays on Food Network UK (Freeview 41, freesat 149, Sky 248, Virgin 287).