A family ski holiday involving three generations might sound like hard work. But choose the right trip and each generation will have their own individual slice of holiday fun, as well as enjoying plenty of time to bond. Ski holiday experts, Neilson, share their top tips for making sure kids, parents and grandparents have a holiday to remember (for all the right reasons)…
Exciting for kids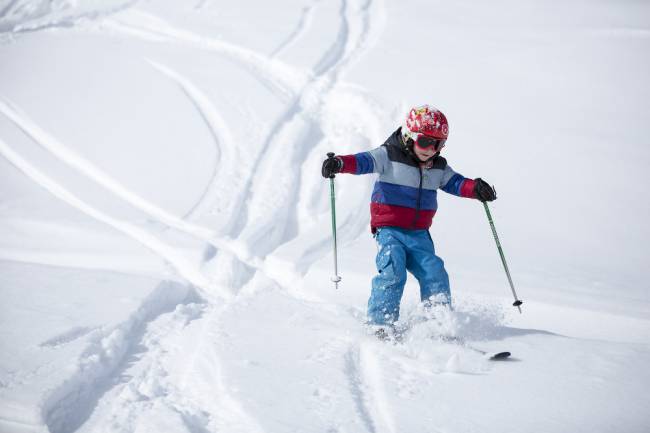 Visiting the mountains is incredibly exciting for young children. Huge snow drifts, fairy-tale chalets set against mountain scenery, and that's before they even get to ride up the button lifts and zoom down the slopes.
There are so many fun distractions and things to do in a ski resort, both off and on the piste. When they're not skiing, kids will love getting to play in proper snow, making snowballs and building snowmen. There are non-ski related amusements in the resorts too; most towns have an ice-rink, cinema, arcade or swimming centre. Mountain fun doesn't need to be just about skiing either; treat children to a husky sledge ride through snowy trails, a thrilling toboggan run or a session on a snow bike.
Of course, the actual skiing part of a ski holiday can be the biggest adventure for children. Learning a new skill in a group with other children, getting to know the slopes and increasing their confidence and self-esteem are just some of the reasons why a ski holiday is perfect for young people. Ski schools can be a flexible part of your holiday, allowing you to either enjoy a full day kid-free, or meet up with your children in the afternoon to ski together. Catching up with your kids in the afternoon to hear about their lessons and see their improvement will give every dad a warm glow, too.
Flexible for parents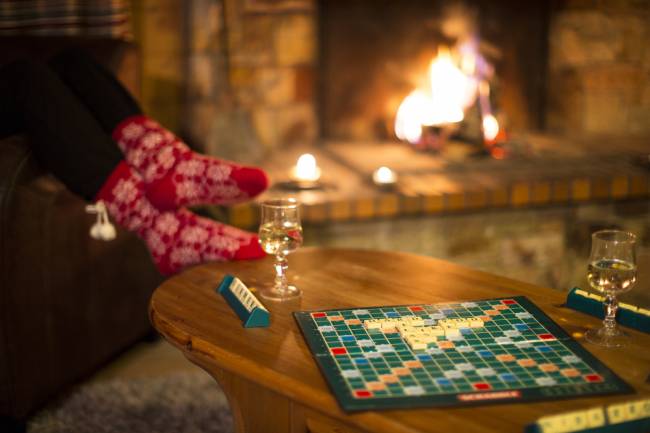 Ski holidays offer a brilliant amount of freedom for the middle generation. Between ski schools and chalet kids clubs, you can take advantage of having as much adult-only time as you like. And of course one of the advantages of having the grandparents on holiday with you means they can take a turn to babysit some evenings, giving you even more free time.
Alternatively, all three generations could spend all the days and evenings together, that's the beauty of a family ski trip, it can be totally flexible for your family's needs. With the kids in ski school, you can spend quality time catching up with grandparents on the slopes (or even in a spa or relaxed stroll around town); or arrange child care in the evenings through your hotel or chalet if you want to spend a nice grown up evening out together.
Grandparents can enjoy time with the kids with or without you too, so really you only need to worry about how to fill all your free time. If you're adventurous skiers look into hiring a guide to show you the best of the mountains, or find out where the finest restaurants are on the pistes to enjoy a long, leisurely lunch. You can even treat yourself (without kids) to some of the resort's activities such as a husky sledge, spa day or even helicopter ride. Or simply take time to unwind together in front of a log fire with a delicious glass or two of mulled wine.
Bonding time for grandparents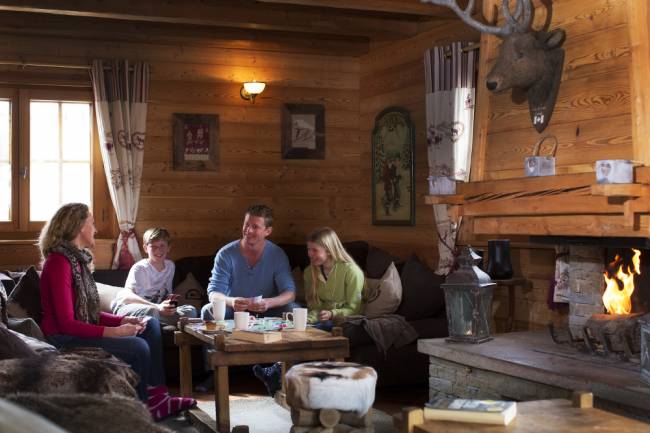 Of course grandparents shouldn't be seen only as free babysitters on a multi-generational holiday – it's their break too. A ski holiday provides plenty of opportunities for grandparents to bond with both their own children and their grandchildren, but to also have an independent and amazing holiday for themselves.
If your parents know how to ski already, make sure they have time on the slopes at a level that suits their skill (so they don't feel either overwhelmed or frustrated), or if they don't know how to ski, explore the possibility of a few lessons – there's nothing more thrilling or confidence boosting than learning a new skill. Off the slopes, make sure they have time to do the things they want to do, whether it's visiting certain shops, restaurants or going for a walk to enjoy the scenery.
Before the week starts, set out the days and evenings that each generation will spend together, it doesn't matter how strictly you stick to the timetable, but at least it sets a precedent that this is everyone's holiday and everyone will have time to do what they want to do.
Best resorts for multi-gen ski holidays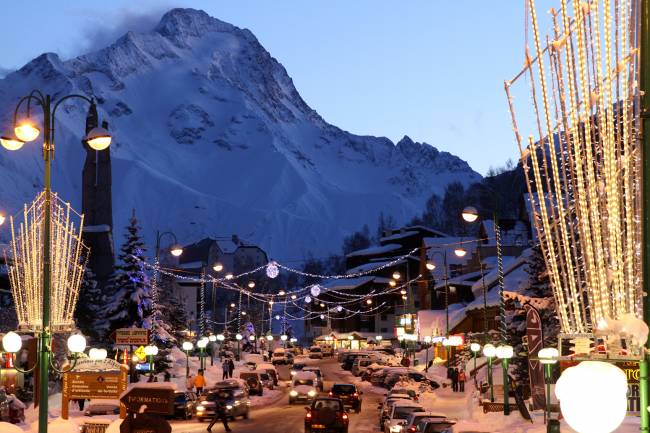 There are some excellent ski areas in France and Andorra which offer a good range of facilities on and off the slopes, with enough town life to keep everyone amused, but a relaxed enough atmosphere so as not to overwhelm anyone.
Arinsal in Andorra: A perfect resort for learners and improvers, Arinsal has amazing child care facilities both on and off the mountain, with a popular mountain crèche. There are some fun après-ski bars for adults to enjoy, but the town has a real family-friendly atmosphere, with venues offering live music, game areas and even ten pin bowling.
Les Deux Alpes in France: A hugely popular resort for families, Les Deux Alpes has stunning mountain scenery with excellent learning slopes, as well as some great off-piste runs for advanced skiers and boarders.Off the slopes, the 2km-long high street has an abundance of shops, resturants as well as a cinema, ice skaing rink and swimming pool.
La Plagne in France: La Plagne is made up of several viilages all easily accessible to each other by either the slopes or by bus. La Plagne links with Les Arcs to form the massive Paradiski ski area where there are slopes for all abilities plus families will find plenty of child-friendly facilities. The area hosted the 1992 winter Olympics and they even have a bobsleigh run!