1 November 2014 marks the 20th anniversary of Air Passenger Duty (APD), the tax levied on passengers flying from UK airports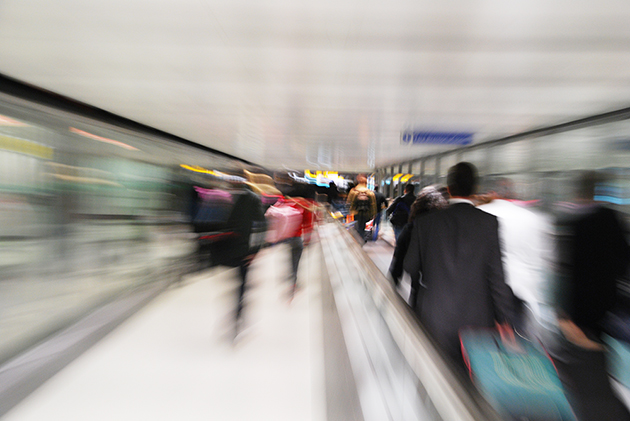 The A Fair Tax on Flying pressure group reveals the government's staggering £27bn take over this period. It is predicted that APD will bring in around £3.2bn in 2014/2015.

These figures comes amidst new research that a family of four taking one holiday a year in Europe, with an occasional trip to a longer haul destination such as the US every fifth year, would have paid an inflation-busting £1,244 since the tax began.

APD was introduced by then Chancellor of the Exchequer, Kenneth Clarke, in the 1993 Budget, and was levied from the following November at £5 for flights within the EEA and £10 elsewhere. The tax – which is paid by nearly all passengers flying from UK airports – has since risen dramatically, at around four times the rate of inflation over the same period for short haul flights, and at a whopping twenty times the rate of inflation for long haul journeys. "APD is now the highest tax of its kind anywhere in the world," claims A Fair Tax on Flying.
Mark Tanzer, Chief Executive of ABTA – the Travel Association, said: "After 20 years, APD seems to have become entrenched in the revenue-raising arsenal of the Treasury, yet it fails to meet so many of the Government's own aims, both to support families and build our economy. For the sake of vital jobs, growth and the very valuable investment families make into visiting friends and relatives, a serious look at reforming and reducing this unpopular and harmful tax is now needed more than ever."

The A Fair Tax on Flying campaign is calling for the Government to undertake an urgent review and reduction of the duty ahead of next year's General Election on the grounds that the tax is damaging to business and the UK economy by making goods and services more expensive, and discouraging investment as well as inbound tourism.
With a family of four now paying on average £52 in taxes for short-haul flights and £276 on long-haul flights to family favourite destination such as Florida, or £340 to destinations such as Jamaica, India and Pakistan which are important for diaspora communities visiting friends and relatives, the campaign argues the tax is out of step with the Government's own family test.
Darren Caplan, Chief Executive of the Airport Operators Association, said: "Two decades is a long time for such an eye-wateringly high and regressive tax to be in place, and the huge Treasury revenues revealed today give a clear indication of why the Government is reticent of challenging the status quo. We believe this is short sighted: air passenger taxes, like APD, are proven to harm national economies, and the Government now needs to get us in step with our competitors, to boost jobs, growth and UK connectivity."

Research by ABTA in summer 2014 showed that 4 in 10 consumers said high levels of APD had put them off flying, while three in 10 would consider flying from other airports outside the UK to avoid the tax.
Nathan Stower, Chief Executive of BATA, said: "It is a scandal that an island trading nation like the UK still has the world's highest tax on flying. Countries such as the Netherlands and Ireland have abolished their equivalent taxes having recognised their damaging economic impact."