Gondola with breathtaking views over a world-famous ski resort is set to become the ultimate room with a view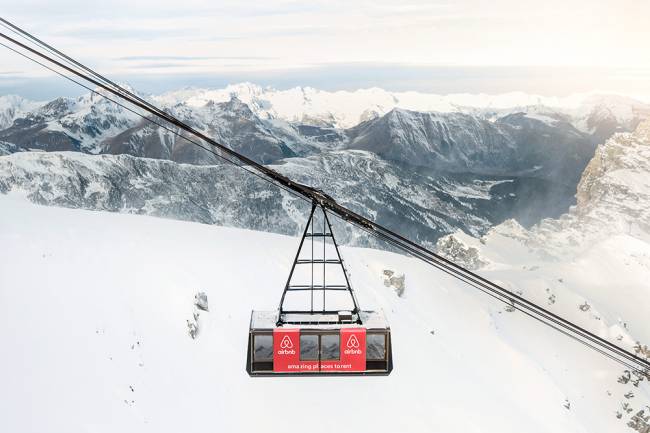 For one night only, four ski lovers will get the chance to sleep in the Saulire cable car, suspended 8,858ft (2,700m) above the très chic Courchevel resort in the French Alps and – due to the unique location of their lodgings – guests will get to be the first people to hit the slopes in the morning.
On 6 March 2015, the operational ski-lift will be completely transformed in just a matter of hours into a luxury holiday apartment for the night, after a day of ferrying skiers up the mountain. The unique ski-lodge will have two beds squeezed into it and even feature a living room.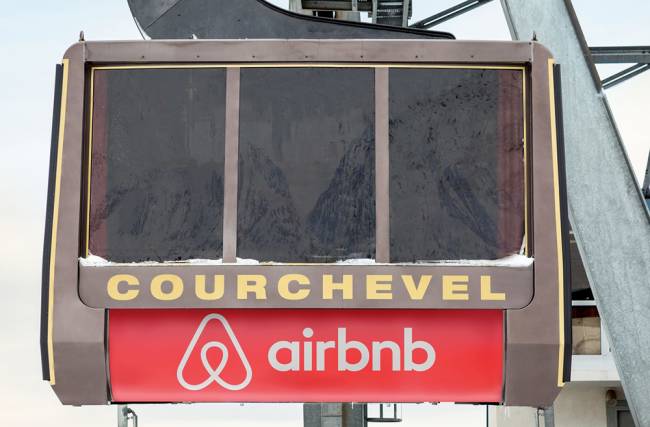 The cable car accommodation is part of a competition set up by Courchevel Tourism and Airbnb, its unique location making the room Airbnb's highest European listing. Entrants are being asked to visit the ski lift's listing on Airbnb's website and submit an application explaining why they want to spend a night in the Saulire cable car, before midnight on 26 February 2015.
The competition winner and three friends will climb the ski runs by snowmobile to be greeted at the Saulire Summit with traditional mulled wine and a typical savoyard dinner of cheese fondue, before spending the night in the cable car on 6 March 2015.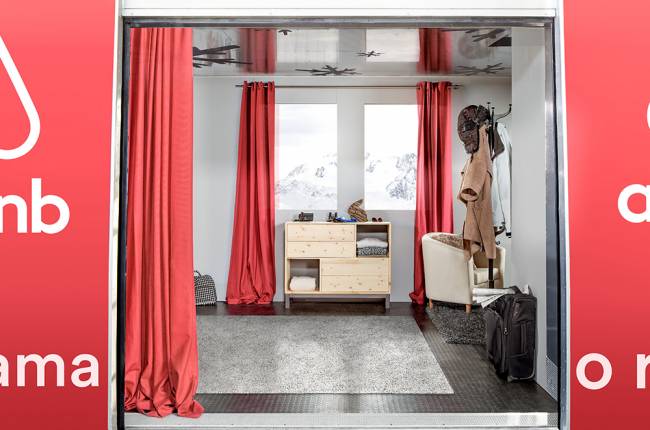 Adeline Roux, director of Courchevel Tourism, said: "We are happy to offer a unique experience of the mountain to four lucky winners who will discover Courchevel from an unprecedented angle! We thrive on challenge and take pride in opening up new possibilities"
This is not the first time that Airbnb has offered offbeat accommodation to its users, having previously organised overnight stays in a KLM aeroplane in Amsterdam, and the Galeries Lafayette in France, as well as slightly less glamorous sounding stays in an IKEA store in Australia and a Waterstones bookshop in the UK.
James McClure, general manager UK & Ireland at Airbnb, said of the cable car competition: "This night in a majestic and unexpected setting will remain in the four winners' memories forever."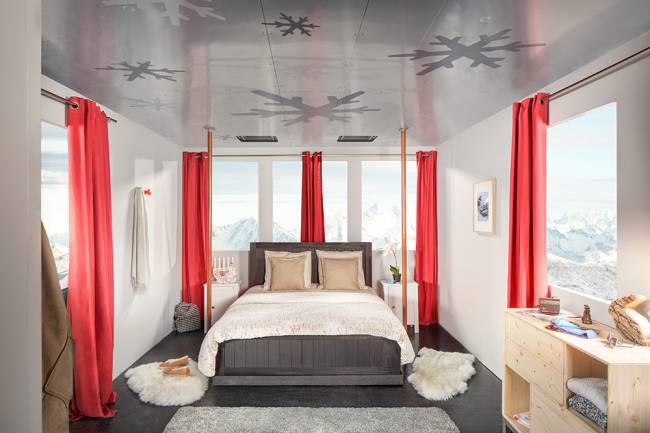 For more information, visit: airbnb.co.uk