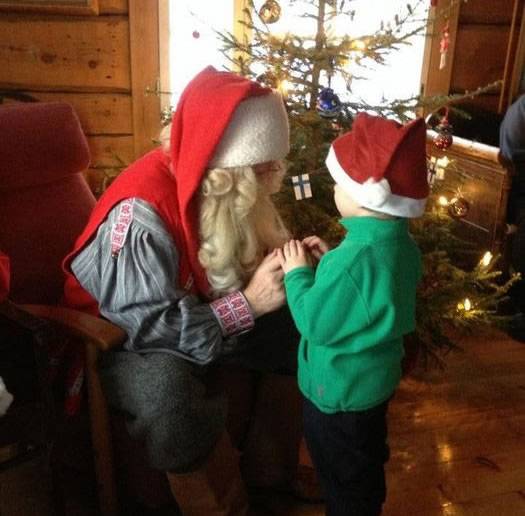 UK business Single with Kids, a provider of breaks and holidays for single parent families is offering advice to single parents on how to survive the Christmas holidays by starting new traditions and making special memories.
Usually seen as a time for big family get togethers and the traditional two parents and child family dynamic, single parents often struggle to keep up with the media portrayal of the typical family activities popular during the festive season.
However, Single with Kids is offering advice for lone parents and those without family nearby on how to make Christmas special for their little family.
Instead of focusing on Christmas holidays past, making some new traditions doesn't have to be expensive. Ideas such as making your own Christmas tree decorations, collecting holly for table displays in the local park and visiting light switch on displays are all wonderful ways of making memories without blowing your budget this Christmas.
Focusing on quality time with your child or children and not feeling pressured to spend valuable time and money on things you'd rather not do are key to a happy holiday, say Single with Kids, so there's plenty of ways to make Christmas magical as a single parent.
Another idea put forward by the business is a movie and duvet afternoon where you and your children can enjoy a Christmas film marathon complete with warm blankets and, of course, a hot chocolate with marshmallows.
Single with Kids also offer great quality, value breaks during the festive season for single parent families including a two-night New Year break to historic Stratford-upon-Avon or a Lapland magic break packed full of reindeer safari's, husky sleigh rides, tobogganing and snow fun.
These breaks are not only designed to provide the children with a wonderful winter experience that they'll treasure for a lifetime but to also encourage single parents who don't feel confident in travelling or holidaying alone to make new friends with others with a similar family dynamic.
Chrissie Lewandowski, owner and director of Single with Kids said "Christmas can feel a little isolating for single parents, especially those without close family nearby. We set up our company to help give children and single parents the opportunity to take a well-deserved break and meet new people, something that they may not have had the confidence to do.
Regardless if you take a break with us or simply create a few new Christmas tradition of their own, we want all single parent families to enjoy the festive season with their children and make some amazing memories together."
To find out more about the Christmas and New Year breaks available from Single with Kids, visit singlewithkids.co.uk/single-parent-holidays
Single with Kids offers the largest choice of single parent holidays in the UK and overseas, catering for all tastes and budgets. Holidays range from camping and great value breaks in cottages, all the way up to exclusive 4-star accommodation in both the UK and abroad.
Focusing on fun and friendship, the company has grown since its inception in 2007 and offers a wide range of breaks with activities to suit all ages.