Heading off on a half-term break? UAE airline, Emirates, has teamed up with Chartered Psychologist and Boredom Expert, Dr Sandi Mann, to share these top tips for parents flying away to some winter sun with the kids…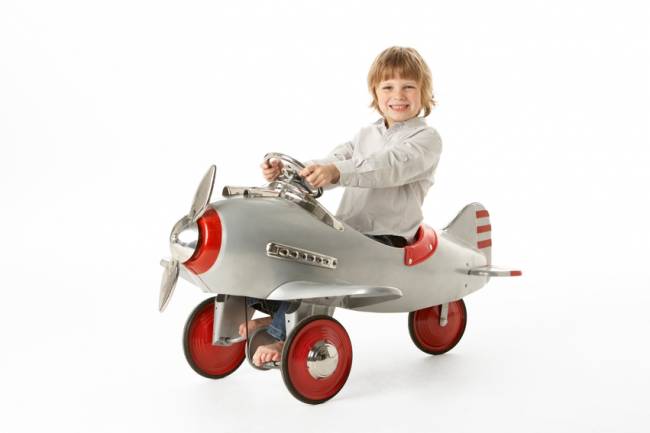 The thought of taking a long-haul flight with the kids can often fill parents with dread. A recent survey by airline Emirates revealed that three-quarters of parents of young children worry about keeping their children entertained on an aeroplane, while also being anxious about them disturbing other passengers. These anxieties often lead to parents bribing their kids with sweets and new toys in an effort to keep them well behaved on the flight, but Chartered Psychologist and Boredom Expert, Dr Sandi Mann, has some healthier tricks up her sleeve…
For Children of All Ages
* Always encourage your children to sleep on a long-haul flight, so they're not over-tired when you arrive at your destination. Make sure you pack your child's comfort blankets and favourite cuddly toys – all those objects that can help them to doze off – in your hand luggage.
* Make use of inflight entertainment systems – watching a movie or some of the dedicated kids' channels is a good distraction for all ages, while playing games is another fun way of passing the time, and can be educational, too.
Younger Children (Ages 0-6)
* Don't overload younger children with too many activities – research shows that less is more when it comes to keeping young children distracted on a flight. Encourage them to explore objects and things on the aeroplane by taking them for walks up and down the aisles, or playing some interactive games involving their surroundings, such as spotting a man wearing a hat, or finding someone in a red shirt.
* Remember to leave space in your hand luggage for colouring and drawing books. Colouring and sticker books appeal to younger children, while books of quizzes and puzzles are great for kids at the upper end of this age range.
Older Children (Ages 7-12)
* Older kids can easily pass an hour or so listening to music – either on their own iPod, or on the ICE entertainment system on board, which comes with funky-coloured headphones.
* A plane journey can be a great opportunity to engage with your kids, without the external distractions that can pop up when you're at home. Make sure you take away any electronic devices at some point during the flight to encourage children to talk or indulge in other activities instead.
Emirates have launched the Child Boredom Quotient to help parents work out exactly when their kids will get bored during a flight, and what to do about it. Find out more at facebook.com/Emirates/