2015 World StandUp Paddle and Paddleboard Championship (WSUPPC) will be held in Sayulita, Riviera Nayarit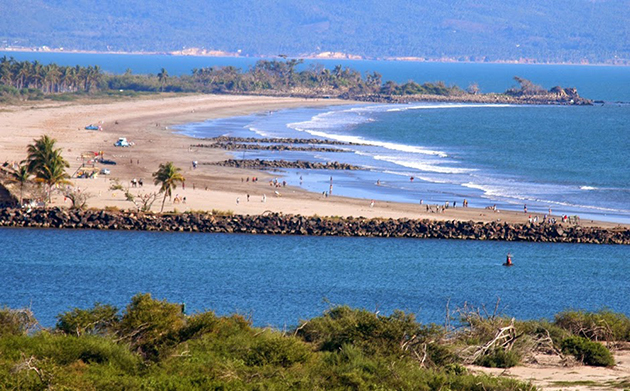 You may be aware of the recent new sporting trend sweeping the globe, known as SUP boarding, among various similar names (many proponents seems to be unsure if either the terms standup or paddleboarding should be one word or two).
For the uninitiated, imagine a watersport that combines the apparatus of surfing and the balance of windsurfing, with all of the adrenal gland-wringing excitement of canoeing, and you may get an idea of what the sport is like.
The annual event, which is organised by the International Surfing Association (ISA) will take place from 10-17 May 2015, and will be the first time an ISA World Championship has been held in Mexico.
This announcement is causing quite some excitement in the laid-back host town of Sayulita. Populated by quaint beach cafes and rental shops such as Stand Up Sayulita, this picturesque area has seen paddleboarding becoming increasingly popular in recent years, and will now itself become a Mecca for those who want to watch people wobbling about trying to balance on surfboards, using paddles to propel themselves along.
Since the first event in Peru in 2012 the number of athletes taking to the water during the Championship has grown from 105 to 277, with over 27 countries now competing. The competitors take part in both individual and team races across various categories. These include: Men's and Women's SUP Surfing, SUP Technical Race, SUP Distance Race, Paddleboard Technical Race, Paddleboard Distance Race, and the Team Relay Race.
The countdown is now on for the event, with anticipation building to see if Australia will maintain their winning streak, or if Mexico will take to the podium this time round.
If you want to follow the excitement, live and in person, then Direct flights to Puerto Vallarta International Airport are available from Thomson Airlines and AeroMexico from London and Manchester.
If you want to try standup paddleboarding (or stand up paddle boarding, as you may well prefer) yourself, in the UK, then visit: canoetrail.co.uk. Cowabunga.