If you think you need to board a plane for the perfect family break, think again. The UK has an array of beautiful beaches, amazing attractions and curious cultural hotspots that will keep the little ones entertained. So whether your plans include relaxing in the sun or endless exploring, you'll find plenty of things to do in and around Britain. Plus, holidaying at home can take the stress out of travelling with children and be a little kinder on your wallet. DAD.info has teamed up with Busy Bees Childcare to bring you 10 amazing child-friendly hot spots from around the UK…
1. The Lake District
Dorset is a perfect, traditional family holiday destination, noted for its warm summers and offering plenty of entertainment and attractions to discover.
Things to do with the kids:
With its miles of beautiful coastline, the Jurassic Coast is definitely a place to visit during your stay in Dorset. The coast is renowned for its outstanding geology revealing 185 million years of the earth's history, so don't miss the chance to take the kids fossil hunting on Chesil Beach. There's also the chance to view the Jurassic Skyline from an observation tower which provides breathtaking views.
There's more to discover at the Dinosaur Museum with real fossils, dinosaur skeletons and life- size dinosaur reconstructions including T-Rex, Velociraptor and Triceratops. If you're looking to bring out your wild side, then Go Ape in Moors Valley on the Tarzan swings, zip wires and rope ladders – it's a day you'll never forget.
10. Lincoln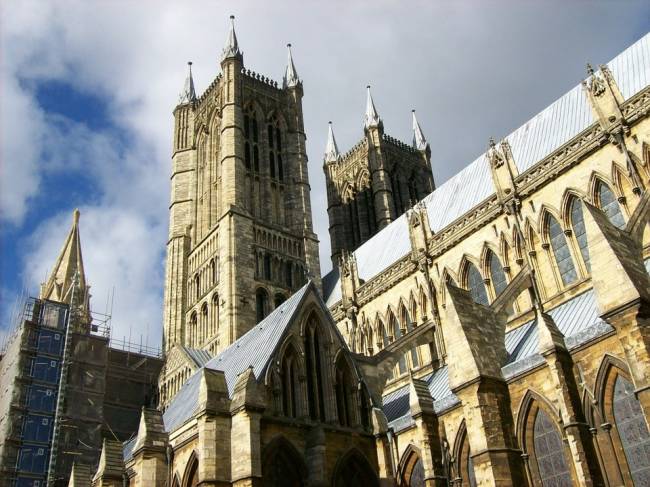 Lincoln is the ideal base for a vibrant and exciting family city break. The city is easily walkable and offers an experience rich in history and culture, plus it doesn't take long to reach the heart of Lincolnshire or the coastline.
Things to do with the kids:
The grand Lincoln Cathedral is a 'must see' and one of the finest gothic buildings in the UK, providing stunning views from the tower. Enjoy more fascinating snippets of local history with the Lincoln Treasure Hunt. Become a super-family of detectives and use the clues to solve the puzzle, as you search for evidence throughout the city to complete your quest.
Fun Farm Lincoln is a great indoor play area full of adventurous activities for little ones. With a three-storey play frame they can climb, crawl, hide and scramble through the maze allowing their imaginations to run wild. Woodside Wildlife and Falconry Park Centre is a fantastic day out for the family to get close to the animals, including tropical birds, butterflies, monkeys, bats, lizards, snakes and beautiful white wolves.
Busy Bees Childcare is the UK's biggest and leading nursery care provider. Find out more at busybeeschildcare.co.uk