All parents need a little "us-time" occasionally, no matter how dearly you love your kids. Ashleigh Lauren retreats to The Painswick hotel and spa in Gloucestershire on a wintery weekend getaway, strictly for grown-ups only…
Breathe it in. It's three degrees outside (four if you're lucky), and the sky is a clear-blue blanket, while the mud crunching underneath your feet is frozen solid.
Whether you are wishing winter would hurry up and grab its coat, or you're a fan of the frost, why not take some time out for just the two of you to relax, unwind and stroll away any late-winter blues? A peaceful overnight escape at this beautiful hotel, restaurant and spa in the Cotswolds promises to put a spring in your step…
The Location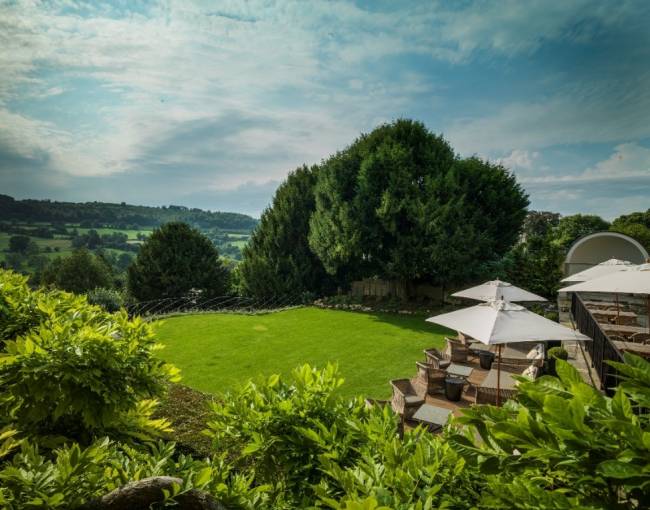 Leave anyone who might ask 'are we nearly there yet?' in capable hands, and hit the road. The Painswick is a couple of hours' drive out of London, or accessible via a train to Stroud and complementary hotel pickup.
Avoid taking the family 4X4 if you plan on manoeuvering in and out of the hotel's car park in one piece. The Painswick is steeped in the small Saxon village of Painswick, hence its name. Due to the prosperity the wool industry enjoyed here in the 18th century, this three-hundred-year-old town was founded in pale, grey limestone and is known affectionately as 'The Queen of the Cotswolds'.
The Arrival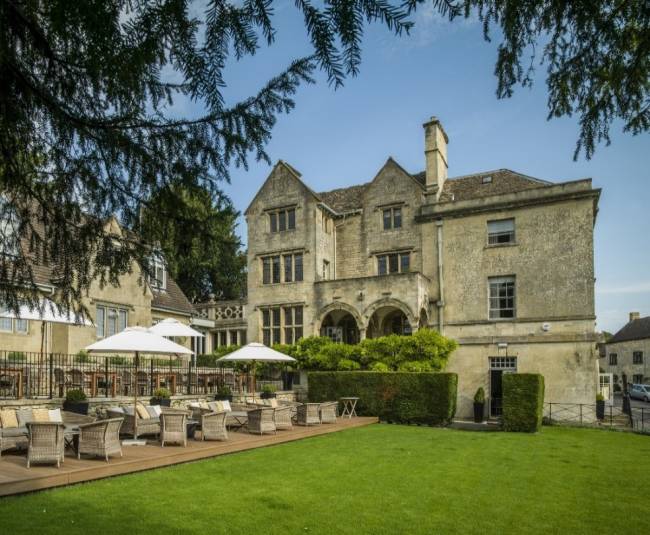 Look out for a refurbished wooden wine rack in the hotel's hallway. It's not time for a glass yet. This holds a selection of rolled-up paper walking routes, ranging upwards from a miles' circular stomp.
Blow away the cobwebs exploring the historic, chalky nooks of Painswick village. It's impossible without imagining you've zoomed back in time, as you peek into cobbled-street-level windows and envy the owners of the inviting country eateries, shops and cottages.
Cardynham House Bistro is the perfect pit-stop for a late lunch, warming pot of tea or home-made, hearty pudding.
If you're looking for stouter sustenance, The Falcon Hotel is a laid-back, family-run pub which has been pouring pints since 1554.
Pose for a photo sitting in real, rare, Old English spectacle stocks, placed circa 1840 outside St Mary's Church, or between a pair of the 99 magnificent yew trees in front of the church, and look out for Lovedays House, a gorgeous Georgian family home facing the stocks, to complete your tour of the town.
The Hotel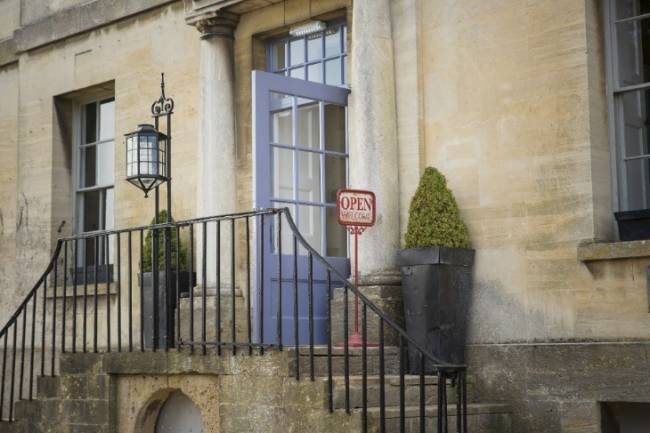 Cosy up, unpack and catch a sensational sunset back in your toasty boudoir. The Painswick houses sixteen individually named and decorated bedrooms. Each has expansive views of Gloucestershire's picturesque countryside and a plush queen double to sink into later.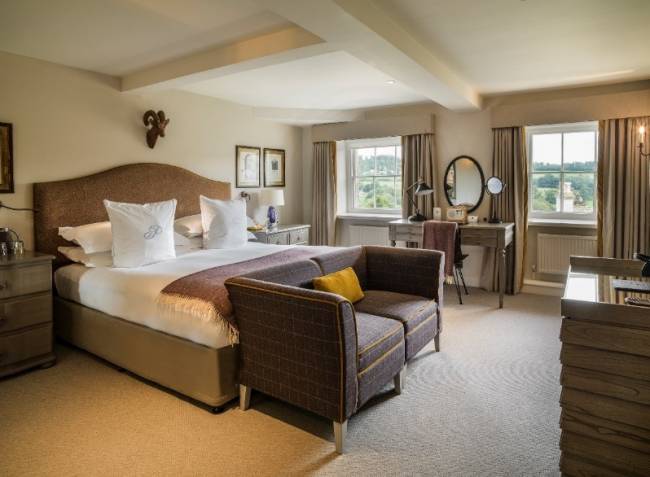 Watch the sky turn amber above the rolling, green hills, as you snack on a bite-sized 'chef's treat' brought to your room, or help yourself to the poorly hidden jar of cookies.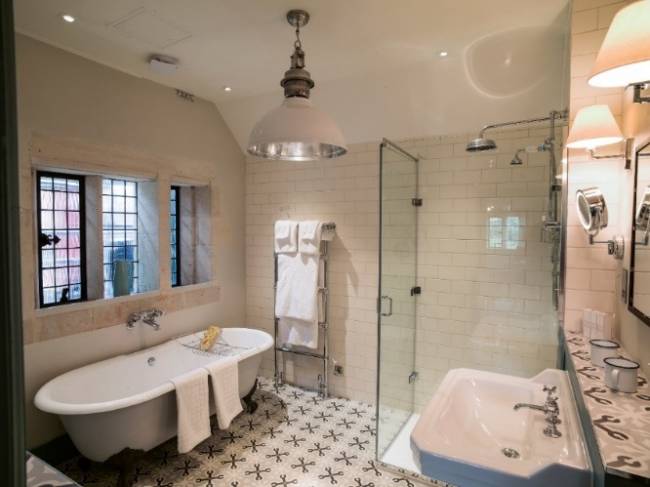 There's plenty of time to challenge each other to a spot of pool, while sipping on a seasonal cocktail or two in the games room, before freshening up for dinner.
The Dinner and Drinks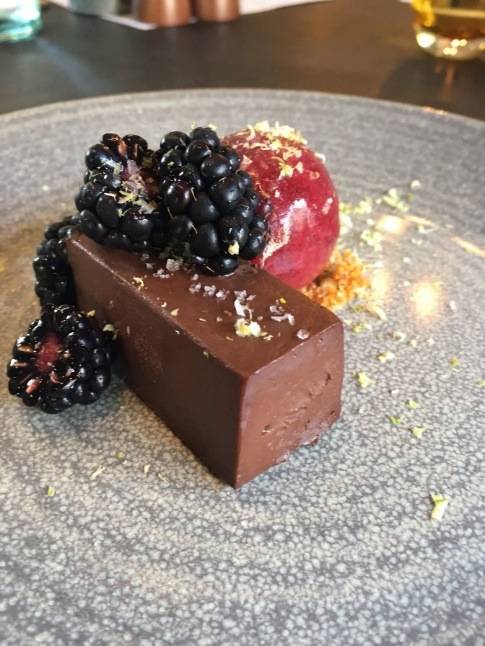 You won't be disappointed if you opt to fine dine at The Painswick. The five-star restaurant is housed in a high-ceilinged, converted parish room, dating back to when this Palladian mansion used to function as the village vicarage. The comfy, rustic feel, smiling servers and modern British menu with a guilt-free, healthy twist, means you and your partner can truly indulge.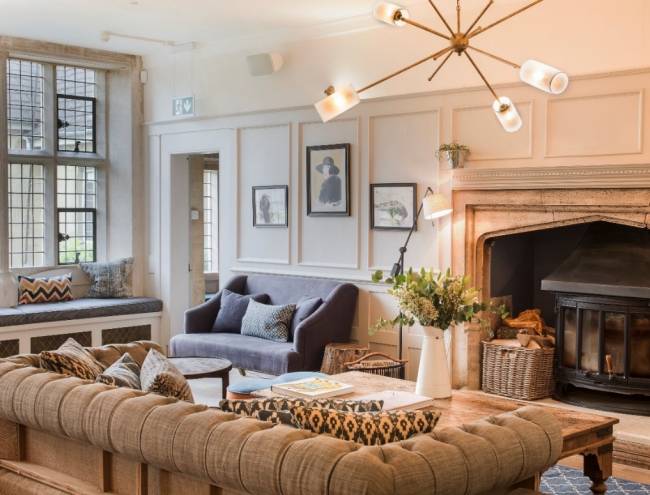 Order the 10oz rib-eye steak with shoestring fries, or the Cornish cod for a seriously palate-pleasing meal to remember. Every dish is well-cooked, elegantly presented and perfectly portioned, so you'll have space to delve into dessert together. I had the tough decision of Salted, Dark-Chocolate Crémeux or an Apple Tarte Tatin with Vanilla Ice Cream (the Tarte won: a well-deserved victory).
After dinner, head upstairs to the stylish but cosy bar and lounge, and enjoy a night-cap in front of the grand, log-burning fireplace.
The Gusty Wake-up Walk
Borrow wellies from The Painswick and avoid passing tractors, as you skirt famers' fields and make a muddy trudge up Painswick Beacon for a view of the remarkable Severn Plain. The dramatic, wintery English countryside is breathtaking.
A breezy round trip will remedy any mild hangover symptoms resulting from a few too many the night before, and take you back for breakfast.
If you fancy a lie in – and there's a strong chance you won't want to stir early doors after a night of slumber in The Painswick's incredibly comfy beds – there's time to enjoy this windy wander later.
The Breakfast
The hotel's breakfast is not to be missed. There are home-baked, flaky pastries, fluffy crumpets and a sourdough slab, which guests are invited to slice, toast and butter themselves, all available from the continental buffet. Dip into sticky pots of jam and compote, or opt for healthy Greek yoghurt, fruit salad and a variety of seedy cereals.
Fancy something more? Treat yourself to a traditional English of crispy bacon, sausage, tomato, mushrooms, black pudding, hash browns and fried bread, or another cooked special off the à la carte A.M. menu. Salty Kippers with Lemon and Thyme Butter or Oak-Smoked Salmon and Scrambled Eggs will set you up for the day ahead.
There's even a make-your-own 'Virgin Mary' station, in case you're still experiencing repercussions from last night, so grab a glass and tuck into a novel, relax with a magazine or read the papers nestled in a deep-seated sofa. This is what Sunday's all about.
The Treatment Rooms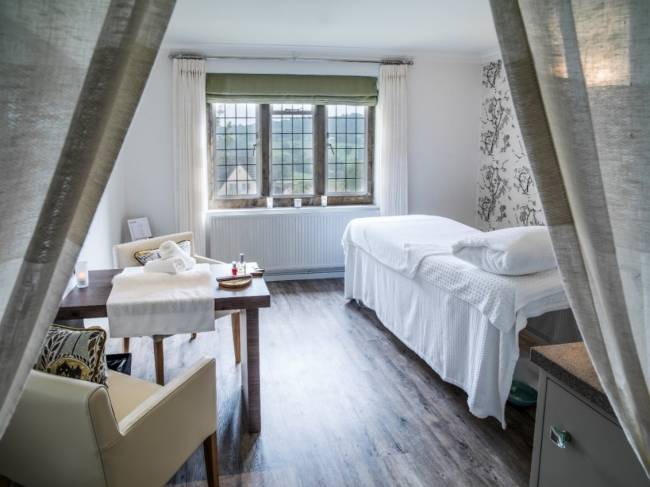 Pull on the thick, matching white robes draped over the radiator in your room, pad down the corridor and you'll find the spa's treatment rooms. Melt into the heated bed and relax, before having a well-deserved massage for two that will soothe any stresses and strains away.
Before Heading Home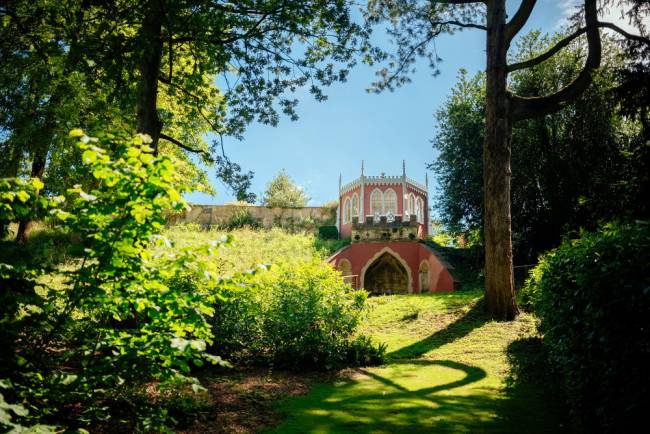 Visit the romantic Painswick Rocco Garden. It's the only surviving show garden of the 17th Century Rococo Period. Stop off before you start winding your way home: the perfect end to a perfect stay.
For more information about room rates, the restaurant and spa treatments at The Painswick, visit thepainswick.co.uk
To learn more about what to do in and around Painswick, go to painswick.co.uk/attractions-in-the-area
Ashleigh Lauren is a travel writer and blogger, and co-founder of Tearavel – Tall English Adventurers. Follow her travels at tearavel.blog/