With scenic views of London and the open, green spaces of Kensington Gardens and Hyde Park right next door, the Royal Garden Hotel's unique location allows you time to relax and recharge, while your little ones burn off some energy. DAD.info sent blogger Simon Harris, wife Jacqui and two-year-old daughter, Mary, to try it out…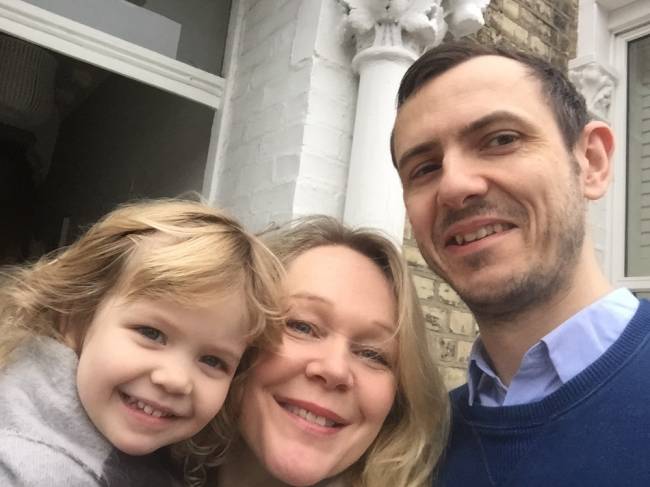 Simon says: "Want your young ones to feel like a prince/princess? Well, at the Royal Garden Hotel your next-door neighbours are William, Kate and George. You're so close to their official residence (Kensington Palace), you're bound to run into them if you hang around long enough.
Heck, with the way they look after children here, I bet little Prince George drags his mum here all the time. If that doesn't impress the kids, tell them Rihanna and Justin Bieber pace these corridors when in town. Why, they may even have slept in your room.
Easy to access, there's a NCP Car Park beneath the hotel, while High Street Kensington Tube is just a few minutes away. On arrival, you'll receive a key card specifically for the kids (so they really can treat this place like a hotel…) and under 12s all receive a free rucksack, packed with all sorts of cool, fun stuff including games and snacks. In fact, various treats and activity packs were handed out regularly throughout our stay, much to my daughter Mary's delight.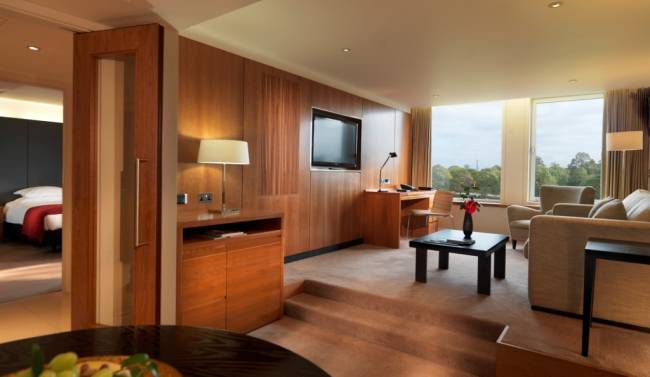 The stylish rooms have more than enough space for all the accessories and luggage necessary for any family break, and offer spectacular views over Hyde Park. Executive rooms can accommodate two adults and two kids, while cribs and cots are available free of charge. Guests are even given a fold-out panoramic guide so you can test your landmark knowledge.
"Which one is The Shard, kids?"; "First one to find Hampstead Heath gets another goody bag." Anyway, you get the gist .. hey, this place is educational AND fun!
Speaking of which, in this part of town it's a pleasant stroll to the Natural History Museum and Science Museum. And when you're museum'ed out for the day, hit Hyde Park for some fresh-air fun. Reception will lend you a micro-scooter and helmet, football, rugby ball and skipping rope (don't worry – there's stuff for your kids, too).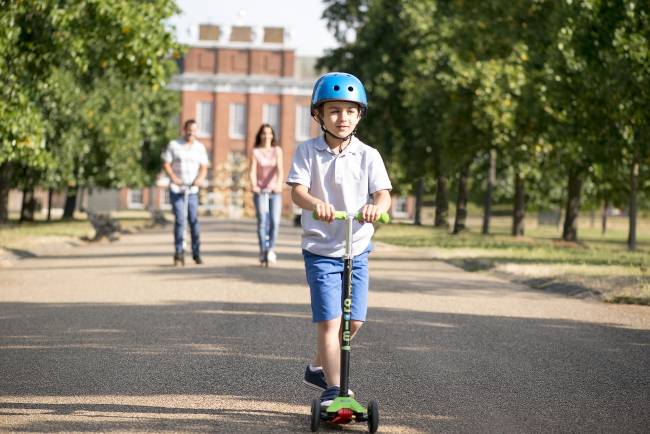 Whilst you're in the park, check out Diana's Memorial Playground – it has a great kids' play area. And for the teens, the stalls of Portobello Road Market are just a stone's throw away.
When you're tired of London (Really? Never! But us parents need to just stop for coffee and a recharge don't we?), you can grab Buckaroo, Twister or Mega Blocks from reception and let the kids do their thing, whilst you hit the gym at the Health Club or indulge in a sneaky massage at the Therapy Suite.
Speaking of refreshments, the menu 'for our young guests' in the hotel's Park Terrace Restaurant is impressive, and early dinnertime for families starts at 5.30pm, with high-chairs on hand for those who need them. Your little ones can choose from healthy dishes including veggie cottage pie, lentil casserole or pan-seared sole fillet, while spag bol, pizza and the usual kids' fayre is also available.
The hotel's Chinese restaurant, Min Jiang, has great views from the 10th floor, and is probably better for older kids as it's a little more sophisticated, but if you fancy eating out instead, there are plenty of family-friendly restaurants on nearby Kensington High Street to try.
All in all, the five-star Royal Garden Hotel is fit for a king (and your little princess – no matter how old she is)."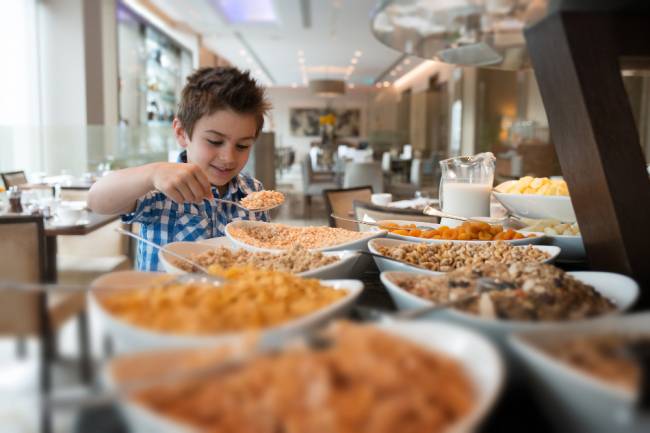 The independently-owned, five-star Royal Garden Hotel in Kensington offers special family discounts during school holidays, and can also arrange bespoke activities for family celebrations, such as Cooking Masterclasses, a Mary Poppins Tour and a Hyde Park Treasure Hunt Quest.
Simon Harris is a father and director of creative motion agency, Swhype.