Our daddy blogger, Simon Harris, takes his little girl gang to the Garden of England and fulfils his zip-wiring dream…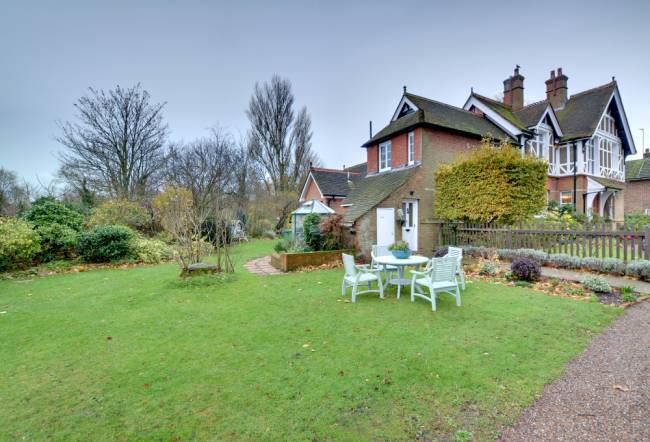 Now, I wouldn't normally wax lyrical about a kids playground, but a stone's throw from our abode in Saltwood, Kent, is one to literally write home about. It's a little gem. And I'm a connoisseur of all things playground these days. We practically had it to ourselves, which meant I could shamelessly whizz down the zip-wire a dozen times, Mary clinging to me and us both throwing our heads back, laughing hysterically.
It was one of our most fun and silly holiday experiences (the simple ones always are, right?!). I've been desperate to do it for such a long time – but usually there's a gang of six year olds making me feel like the zip-wire queue is no place for a grown man. Mission accomplished, finally.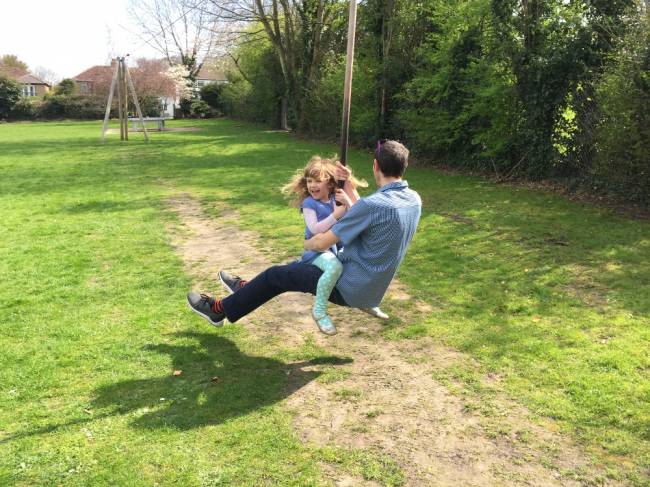 Saltwood is a picturesque little village just a stroll away from the seaside town of Hythe, and we stumbled upon this pretty cottage on Kent and Sussex Holiday Cottages. They say they have gorgeous cottages in great locations… and this little place was bang on the money.
Annexe At The Grange is a two-bedroom cottage adjoining a grand old dower house to Saltwood Castle, just down the lane. The owners live there and are wonderfully hospitable, even fetching us to and from the train station. The website says they offer extra little touches for the younger visitors, and in addition to supplying some games, they invited Mary to play with their grandchildren in their most stunning and huge English country garden.
It's perfect for a small family but the stairs are rather steep and narrow – as you'd expect in such a quaint old cottage – so the elderly or less sprightly may not be too confident using them. Don't let this olde worlde charm deceive you though… all the mod cons are there: wi-fi, washing machine, microwave, stereo (although pumping up the jam might not go down too well around these parts). There was also a high-chair and children's crockery and dishes, which was a great touch. The bedrooms were snug, with a super-comfy double bed for us and a single bed in the second bedroom for Mary. There was enough room to fit a travel cot in our room too, so Maggie could nuzzle up alongside us.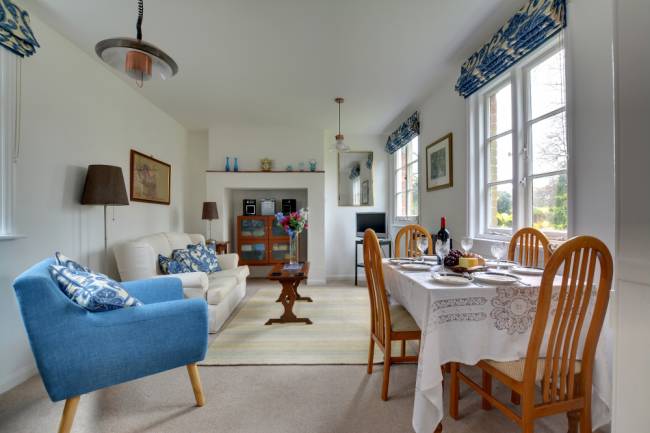 The cottage is a few minutes from The Castle Hotel on the village green – a family-run inn with great home-made food. One evening, the landlord even plated up our meals, wrapped them in foil, and boxed it all up so we could take it all back to the cottage because the girls were so tired. That invigorating uphill walk from the beach and all that fresh sea air had worn out these little city girls.
Hythe is a Cinque Port town with a beautiful, pebbly, unspoilt expanse of a beach. It feels so peaceful and uncrowded. Walking along the promenade we encountered enough locals, dogs and skateboards (no dogs on skateboards, alas) for it to not feel isolated. But the people were few enough that most of us made eye contact, smiled and went our way as we passed each other. Anyone with a 'fluffy doggy', or a 'smiley doggy' or a 'doggy with curly ears', got special attention from Mary, of course. Hence, the stroll to the ice cream hut was rather longer than anticipated because of our many stops to stroke ears, pat backs and ask his name – and that was just the owners! 🙂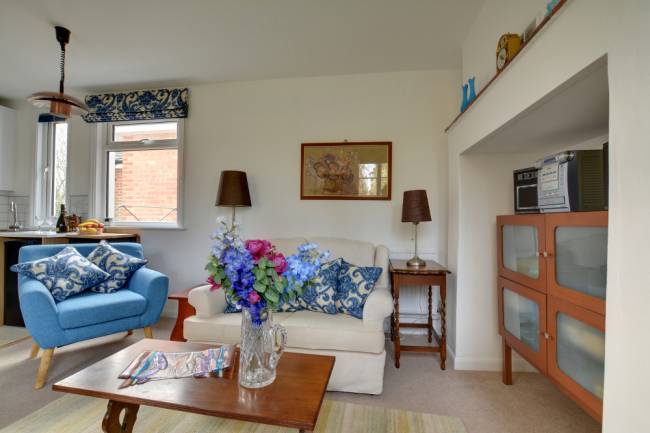 The magnificent medieval Saltwood Castle is also a leisurely walk way. It has a moat, battlements, a secret garden and peacocks… but it's only open to the public twice a year! Gaaahhhhh. So, it looks like we have a legitimate excuse to come back then; I need to make a full assessment to see if it will knock Warwick off the top of my castle leaderboard.
The Annexe at The Grange in Hythe sleeps four and is available to rent from Kent and Sussex Holiday Cottages. Rental is from £375 per week (November/December) up to £620 (August), with shortbreaks available outside peak season. kentandsussexcottages.co.uk