It's looking like sunny days are here again, so it's time to head to the seaside. DAD.info sent Nick Lloyd-Davies and family to take a break at the family-friendly Potters Resort in Great Yarmouth, Norfolk…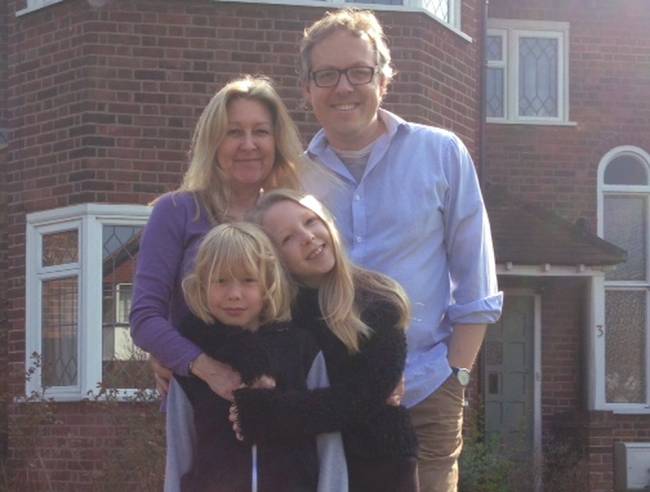 Nick says: "When I was asked to review a break at the "Potters Resort" at Great Yarmouth with my family – wife Amanda, daughter Calypso (12) and son Oscar (8) – my first reaction was 'Fab! Bring it on!'. Second reaction was 'Never heard of it.'
Thanks to Google we were up to speed in no time. The slogan for the resort is "Family breaks to satisfy every member of your family, from toddlers to grandparents". That's quite a claim and certainly something worth putting to the test. Expectations were very high and we couldn't have been luckier as it was forecast sunshine for the whole weekend. Sunny holidays makes for sunny children.
Get yourself a hefty discount on a Potters Resort three-night getaway
We were keen to check out all on offer. The reception staff were really friendly and gave us a map of the resort, pointing out space for parking and where our little bungalow was. For our son, Oscar, it was heavenly, with a large green out front (for football) and a massive pitch out back (for football). A charming girl called Skye showed us around the resort. The choices on offer were endless. Crazy golf, a nine-hole pitch and putt, clay pigeon shooting, fitness suite plus indoor and outdoor pools (closed as still nippy), beauty parlour, snooker hall, climbing wall, kids/teens room showing films, table tennis, small sports hall, large sports hall and so on and so on. PLUS, beyond the football pitch, a gorgeous stretch of golden sand beach.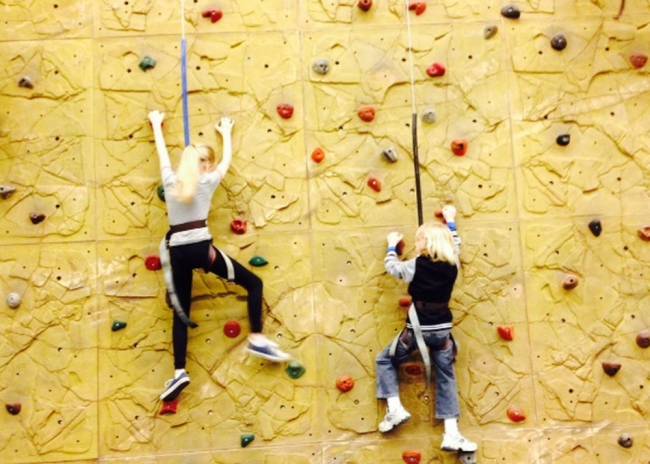 The bungalow was immaculate, appropriately sanitized (of course), and, best of all, the kids had their own TV in their own room! We do love them masses, of course, but you know what I mean. There were shampoos and shower gels provided, fresh towels and VERY comfy beds. It was a choice between full-on action or sleep and doss all weekend, but there was only one real choice.
Our information pack provided at arrival provided an extensive itinerary of all-inclusive activities for Friday afternoon, plus all of Saturday and Sunday morning. I started to accept that their claim of 'something for everyone' seemed probable as activities ranged from football coaching from ex-England and Leeds United player Paul Reaney, to climbing, nail art, scuba diving, bowls and tennis. Not possible to list them out here, but trust me, you'll be very unlikely to hear the words "I'm bored!" from your little angels while you're at the resort.
We packed in as much as we could. On Friday we tried out the pool which was everything you'd want – clean changing rooms, warm water and generously sized sauna and steam rooms. Saturday we tried out the indoor curling (or 'curdling' as Calypso called it) and Oscar took part in the indoor football tournament, winning a 'golden goal' medal. Calypso and Amanda did some Samba dancing, whilst I tried my hand at air rifle shooting and tested out the fitness suite, which had bang up-to-date equipment.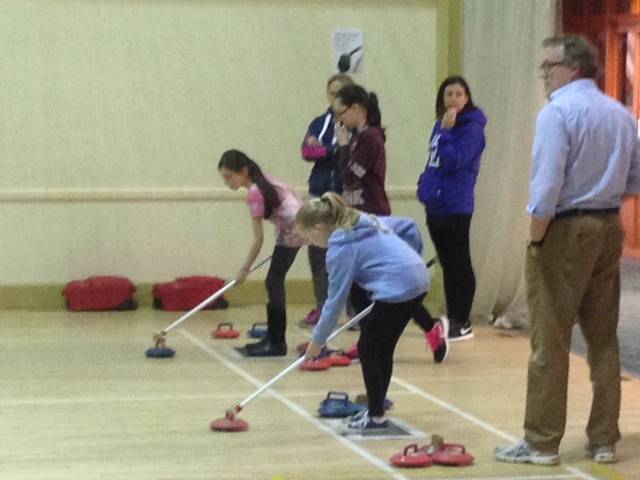 Naturally, you'd think all the activity would leave us perpetually starved, but there was SO much 'free' food on offer. Guests are given a designated table for the duration of their stay, and three-course meals for lunch and dinner, plus an extensive choice for breakfast. Loads of fruit and salad are on offer, and there's a good mix of buffet and à la carte food. It's quite an impressive operation feeding so many people over a one-hour arrival slot, but Potters is very slick. Food quality? 9 out of 10 I'd say, with something for all tastes and only willpower acting as a possible brake on a daily 'Man vs Food' challenge. It's your call.
Last but not least was the entertainment. The Potters Theatre Company provided extravagant shows, with a medley of songs and amazing dance routines (and costume changes) spanning the last six or seven decades, followed by a West End-standard musical medley on the Saturday night. The compere was hilarious, despite being a West Ham obsessive, taking the mick out of all ages present from three to 93.

All in all, I would definitely recommend Potters for any dads for a weekend break or longer. It's good, clean fun, the real bonus being that everything (apart from alcohol) is included in the price. It's well worth a visit."
Nick Llyoyd-Davies is a town planning consultant and lives in London.
Potters Resort is the UK's first five star Holiday Village set in 65 acres on the Norfolk/Suffolk coastal border at Hopton-on-Sea. As well as Family breaks, Potters Resort has various One Night Specials featuring special guests, Weekend with Friends and Midweek Leisure breaks throughout the year. 2015 Star Acts appearing at the Resort include The Overtones, Billy Ocean and Chas & Dave.
Nick and family stayed on a two-night Easter Holidays Weekender with his family of four in April in a Family Twin Bungalow Plus, and the break price included accommodation, four meals a day for each full day of the break, live evening entertainment from Potters Theatre Company, daytime activities, Sports Coaching, kids' clubs and use of the extensive sports and leisure facilities. The cost of the inclusive break cost £816 for a family of four.
One-night specials start from £114 per person, based on standard bungalow accommodation.
To find out more, visit Potters Resort or call 0333 3207 497. Read our bank holiday days out guide to get an exclusive DAD discount on a Potters getaway.